County collects taxes, approves routine spending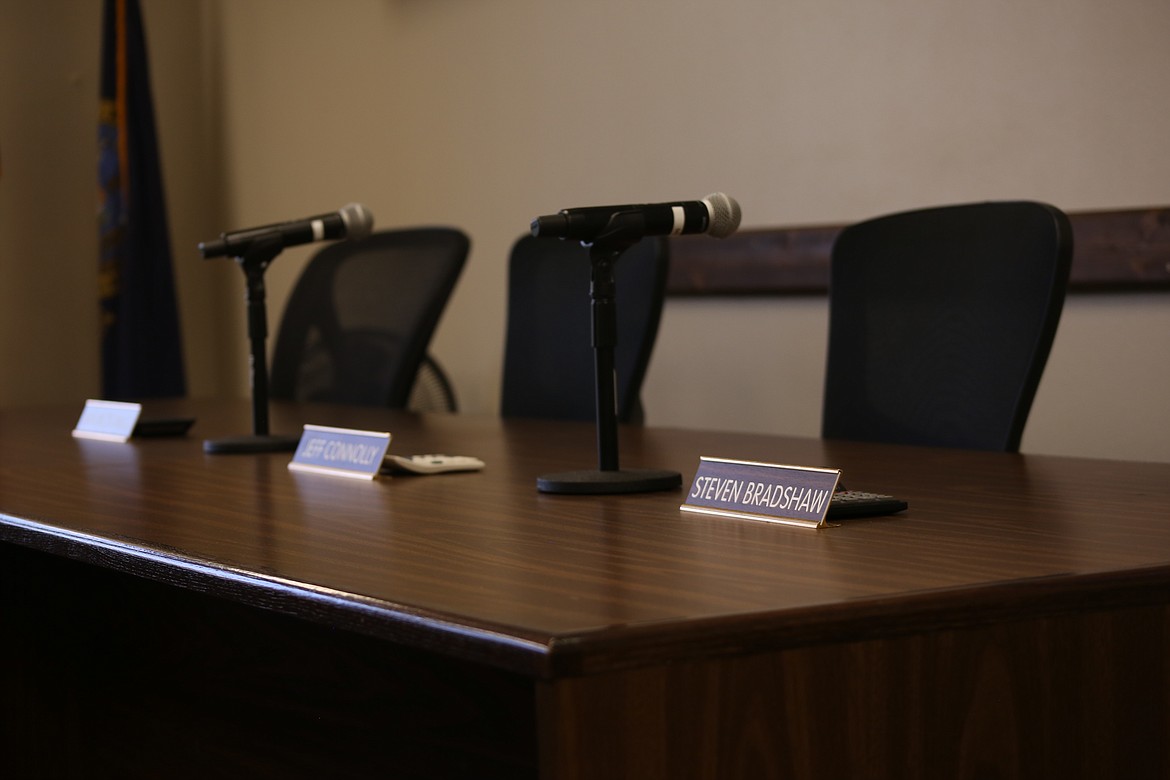 by
ANNISA KEITH
Staff Writer
|
May 19, 2022 1:00 AM
SANDPOINT — Bonner County commissioners handled millions of dollars coming into, and going out of, the county's budget at Tuesday's weekly business meeting.
The Treasurer's Office gained the commission's approval regarding joint quarterly reports for the county's second quarter budget. The incoming total of $39,153,920.92 is made up of property taxes, Emergency Medical Services taxes, and other revenue from smaller taxing districts. Following public questions, Commission Chairman Dan McDonald said about 46% of the county's total revenue comes from county taxes, and the rest comes from state and federal grant funding, fees, and other forms of revenue.
Over a million dollars of routine spending was also approved by the commissioners as requested by the Clerk's Office. Claims and demand batch spending, simplified, is the routine bills, costs, and purchases needed to maintain county services, including those from emergency medical services. This month's spending totalling $1,367,478.72 was approved by the commission.
Other matters in Tuesday's meeting involved approving the Solid Waste Department's request in treating fire hazards through the Idaho Department of Land's BONfire program.
The Recreation Department received a final reimbursement payment of $2,510 for the Garfield Bay beautification grant paid for by the Idaho Recreation Vehicle Program.
The Airport renewed a five-year lease at the Sandpoint Airport for a hangar to be used by Life Flight Network, a helicopter used for medical emergencies.
The Public Defender's Office got the commission's approval to enter into contracts with conflict attorneys. The purpose of a conflict attorney is to prevent a conflict of interest within the public defender's office in instances where a court case involves more than one suspect.
The Human Resources Department gained the commission's approval to advertise for an election manager, and a seasonal administration assistant.
Shortly after, McDonald recessed the meeting before reconvening shortly after for executive session. During the session, only one item was brought by the Human Resources office regarding hiring.
For those who wish to contact county officials, or view the Treasurer's incoming second quarter budget, visit the county administration building at 1500 U.S. 2. Contact information for all public officials can also be found on the county website at BonnerCountyID.gov.
Recent Headlines
---