Out of the Woods presents plays, variety show event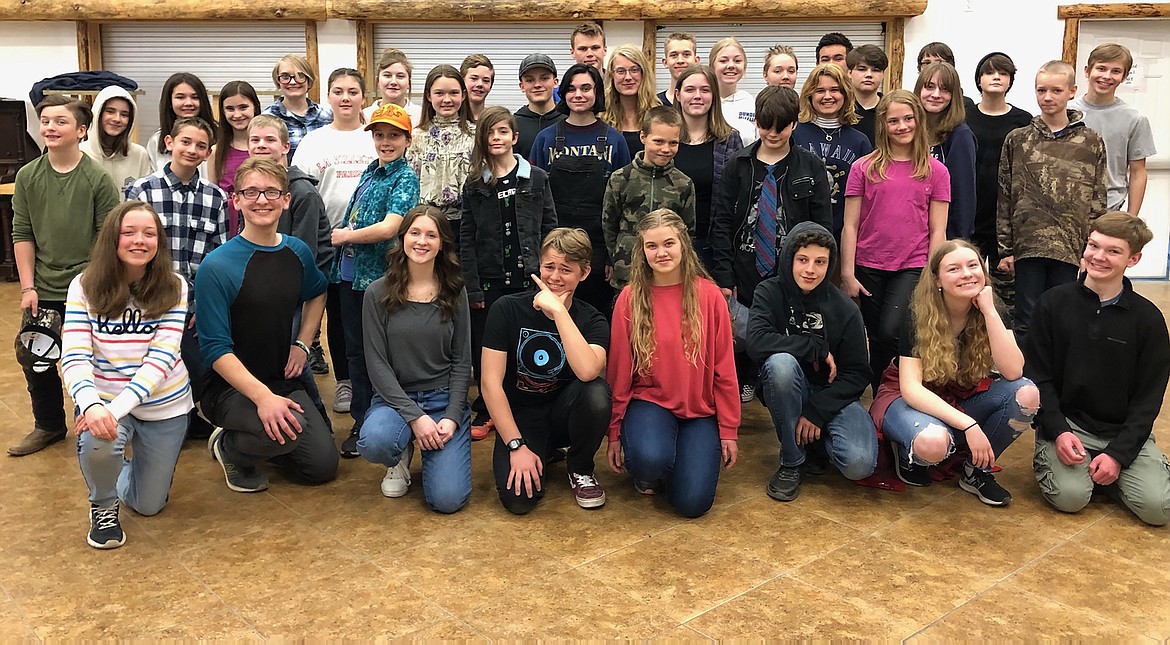 Out of the Woods Family Theater is presenting 40 Plays in 40 Minutes and "You've Got Talent, Kid!" Variety Show. Performances will be held at the Blanchard Community Center, located at 685 Rusho Lane in Blanchard. Show times are Friday, May 20, at 7 p.m. and Saturday, May 21 at 3 p.m.
(Courtesy photo)
BLANCHARD — Out of the Woods Family Theater proudly presents 40 Plays in 40 Minutes and "You've Got Talent, Kid!" Variety Show.
Proceeds from the event will go to the continuing education programs hosted at the Blanchard Community Center, including children's art and STEM classes, adult art classes, and workshops for sewing, exercise, CPR, canning, gardening, and more.
Uh-oh, the Blanchard Community Center has been double-booked by the performers of 40 Plays in 40 Minutes and the You've Got Talent, Kid! Variety Show! When the two comedy troupes collide, can the show still go on, or is it curtains for both of them?
Four uptight timekeepers are tasked with the madcap challenge of putting on 40 plays in only 40 minutes, while the free-spirited variety show players are just eager to entertain the crowd. After some confusion, the dual casts agree to share the stage and intermingle their acts, resulting in a rollicking production guaranteed to keep you laughing long after the lights go down!
The cast includes 48 of the most talented young actors ranging from ages 10 to 19 from Blanchard, Rathdrum, Spirit Lake, Athol, Newport, Oldtown and Priest River. The show is brought to you by director Dee Ann Boydston, music director Nina Pletsch, choreographer Michele Dow, assistant director Mark Miller, and producer Lacie Epps.
Performances will be held at the Blanchard Community Center, located at 685 Rusho Lane in Blanchard. Show times are Friday, May 20, at 7 p.m. and Saturday, May 21 at 3 p.m. Doors open 30 minutes before curtain. Tickets are available at the door on a first-come, first-served basis. Prices are $5 for adults and $3 for youth ages 17 and under.
Out of the Woods Family Theater is a program of the Blanchard Community Arts Program through Blanchard Area Seniors InCorporated (BASIC). 40 Plays in 40 Minutes by Kamron Klitgaard is produced by special arrangement with Pioneer Drama Service, Denver, Colorado.
Recent Headlines
---