Coats 4 Kids aims to warm up winter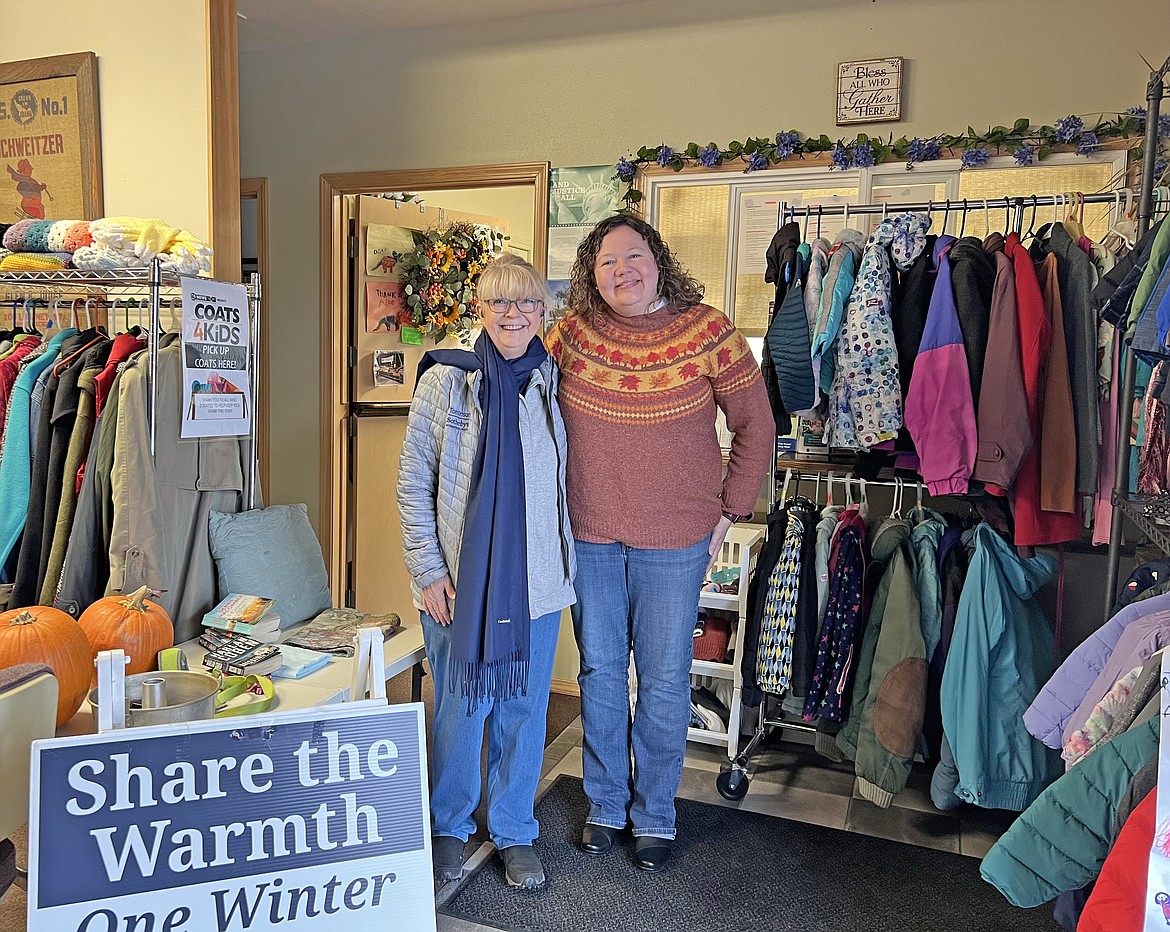 Debbie Love, right, director of the Bonner County Food Bank, is pictured with local Coats 4 Kids organizer Karen Battenschlag with the results of a recent campaign.
(Courtesy photo)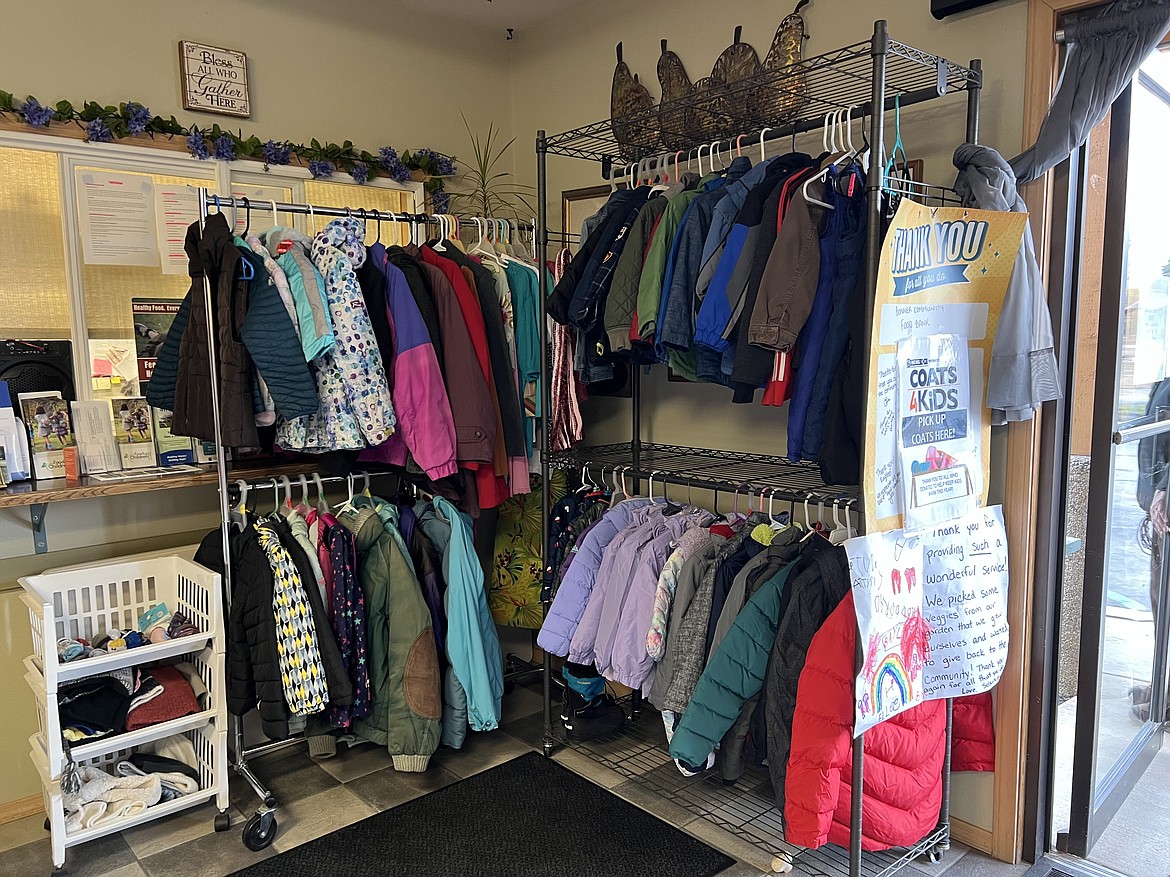 A few of the coats donated as part of this year's Coats 4 Kids campaign for those in need of warm winter gear.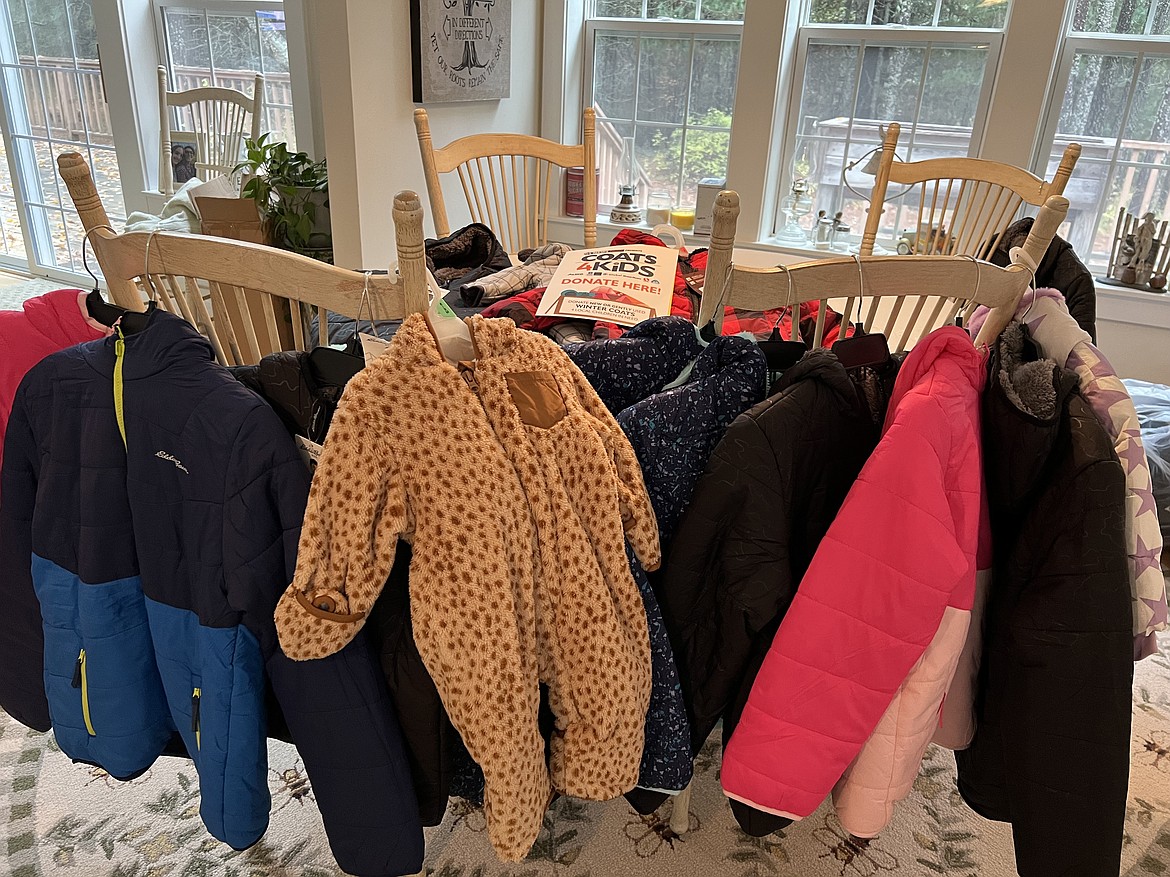 A few of the coats donated as part of this year's Coats 4 Kids campaign for those in need of warm winter gear. Coats are available for everyone from youth to adults.
Previous
Next
by
CAROLINE LOBSINGER
Staff Writer
|
November 6, 2022 4:00 AM
SANDPOINT — Yes, that was snow on the ground Friday.

But area youngsters and adults in need don't have to be cold as winter makes its presence felt — thanks to the annual Coats 4 Kids drive.
"The need is always great here, so we are so happy to help as many as we can stay warm," Local organizer Karen Battenschlag said.
Battenschlag said coats, which were collected throughout October along with donations to buy additional winter gear, are being currently distributed through the Bonner Community Food Bank.
Those who need a coat do do not need to be a member of the food bank. There are no qualifications, except needing a free winter coat for any family member — adults, teens, children, toddlers, and infants, Battenschlag said.
"The team there is able to staff the coats and help folks find a size and pick out coats," she said. "They are all very friendly and helpful, and love helping you find the warm coat for you or your family member."
Donations have been slow to come in and are down in Bonner and Kootenai aunties, Battenschlag said. It's partly due to the global pandemic but she said the drive has been impacted this year by economic worry.
"The last two years were impacted by the COVID, and this year, the inflation concerns are part of that reason," she added.
Battenschlag said the local Coats 4 Kids drive has limited its donation spots to sponsor sites and those who volunteer to want to have a collection box for the coats.
"Donations from Safeway and Tomlinson Sotheby's are always really good and this year the Selkirk Association of Realtors and Kootenai Elementary, also were sites for donations," she added. "We appreciate everyone who donated a coat or a buck"
While the coats have been slow to arrive, Battenschlag said Tomlinson Sotheby's, where she is works, and of the associates at the real estate firm, donated $2,000 to purchase new coats and winter gear.
Those huge donation almost doubled the number of coats that the local Coats 4 Kids campaign had on hand. As recently as last week, Battenschlag said the drive only had about 186 coats.
"Some of the  new coats have arrived and the rest will be arriving early next week to add to the other community donations we have received," she added. "This community always comes through, and our coat count has gone up to 357 coats and still counting."
Coats and winter gear available at the food bank's two locations — one in Sandpoint and another in Priest River — include a wide range of items. There are gently used coats in great condition to a large number of brand new coats. The coats have been cleaned and are ready to wear.
"I understand that they are going out the door, as quickly as we drop off more bags, which is great, we are in time for this cold weather coming," Battenschlag said.
Before the COVID-19 pandemic, it wasn't uncommon for the local Coats 4 Kids drive to see donations of 800 to 1,000 coats as well as scarves gloves, mittens, hats, boots and more.
"We are all so blessed to live in a community where people care about each other, and always want to help to share the warmth," Battenschlag said.
Those who need a winter can pick one up throughout November — or until supplies are gone. The coats are free and there is no requirement to sign up as a member of the food bank.
In Sandpoint, the Bonner Community Food Bank is located at 1707 Culvers Drive. The facility is open Monday, Tuesday and Thursday from 9 a.m.-2:30 p.m.; and on Wednesday and Friday from 9 a.m. to noon.
In Priest River, the food bank is located at 175 S. McKinley and is open on Thursdays from 12 p.m.-2:30 p.m.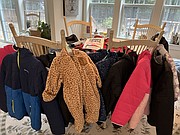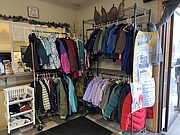 Recent Headlines
---