Dennis Everett Needs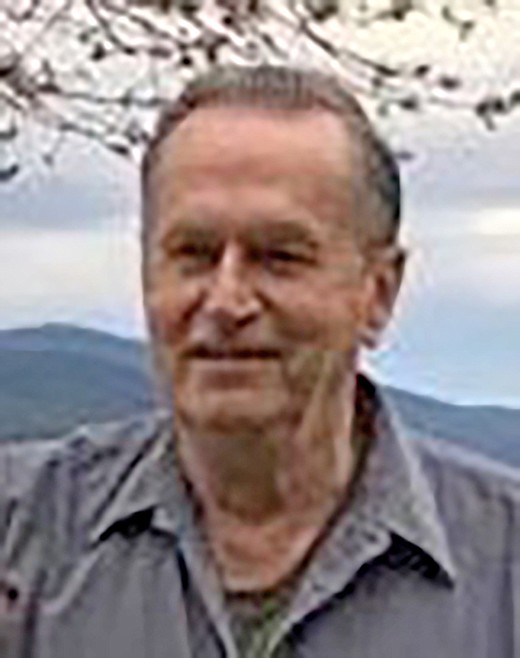 |
November 9, 2022 1:00 AM
Dennis Everett Needs was born in Caldwell, Idaho; and moved to Priest River, Idaho, when he was 14. He was the second born of seven children to George and Blanche Needs, of Priest River, Idaho. Dennis married Barbara Preslar, from Augusta, Ga., on August 2, 1964; in Augusta. 
Dennis was not only a loving husband and great father and grandfather; he was also a successful entrepreneur throughout his life. Whether it was working as a logger in his young days; or running his business designing and building log homes; he was always finding ways to improve on designs, invent new methods, and then teaching others. He could always be found sharing his knowledge and skills with others. This was most evident when he was helping his children and grandkids with their many, many projects. 
Dennis spent nearly all his life in North Idaho, and graduated from Priest River High School in 1961. He then spent three years in the Army where he was stationed in Europe and Georgia. Dennis poured his energy and skills into his business — Mountain Gem Log Homes for over 40 years. His homes and cabins can be found across North America. He built over 4,000 homes and cabins; and they can be found from Alaska to Alberta to Arizona, and California to Georgia to North Carolina. 
His buildings have become iconic landmarks in many locations; including Pioneer Square in Sandpoint, the log cabin at the Bonner County Fairgrounds, the Squaw Valley Warming Hut near Priest Lake, and many more. And, if you have ever stayed in a log cabin at a KOA; you have seen his work. He designed and built cabins for KOA; and delivered them across the United States. 
Dennis regularly included his family in his business ventures. This included his children going on long road trips and helping with construction from a VERY young age; and wife Barbara driving his old semi, even though she couldn't quite reach the pedals. And through it all, he kept pursing his goals; like getting his hands on the old Farmall Super A, and creating the first quadra-fire self-igniting pellet stove. 
Dennis preceded in death by his parents George and Blanche; his brother Donald Needs; and his sisters Patricia Hansen and Kathryn Spitz. 
Dennis is survived by his wife, Barbara Needs (Preslar) of Laclede, Idaho; three brothers, Larry Needs of Soldotna, AK; Terrence Needs of Priest River, and Jeffery (and Carlene) Needs of Priest River; brother-in-law, Raymond Spitz of Kootenai, Idaho; four children, Charles Michael Johnson of Sandpoint, Idaho, Tammy Lynn Paris of Sandpoint, Kevin Alex (and Alyce) Needs of Laclede, and Kenneth Everett (and Heidi) Needs of Toledo, Wash.; 14 grandchildren, Sheena S. Paris; Sasha N. (and Dylan) Quigley; Devin A. Needs, Carmen I. Needs, Dana P. Needs; Adrian C. Needs, Darian M. Needs, Isabella M. Hone, Eli G. Needs; Shelly M. Crosby, Nichole R. Johnson, Ashley L. Johnson, Pyper M. Johnson, and Skylar M. Johnson; nine great-grandchildren, Klair Crosby, Lainey Crosby, Roman Crosby, Zane Reynolds, Naomi Needs, Zoioe Needs, Chloe Collins, Flynn Quigley and Emmett Quigley. Dennis also has numerous nieces, nephews, and cousins; and more friends than can be counted. 
A memorial service for Dennis will begin at 12 p.m. Saturday, Nov. 12, 2022, at the Sandpoint Baptist Church; 1230 Michigan St. in Sandpoint, with time for social after. The Bonners Ferry Funeral Home is caring for the family.
Recent Headlines
---