Idaho Lottery delivers book awards to local schools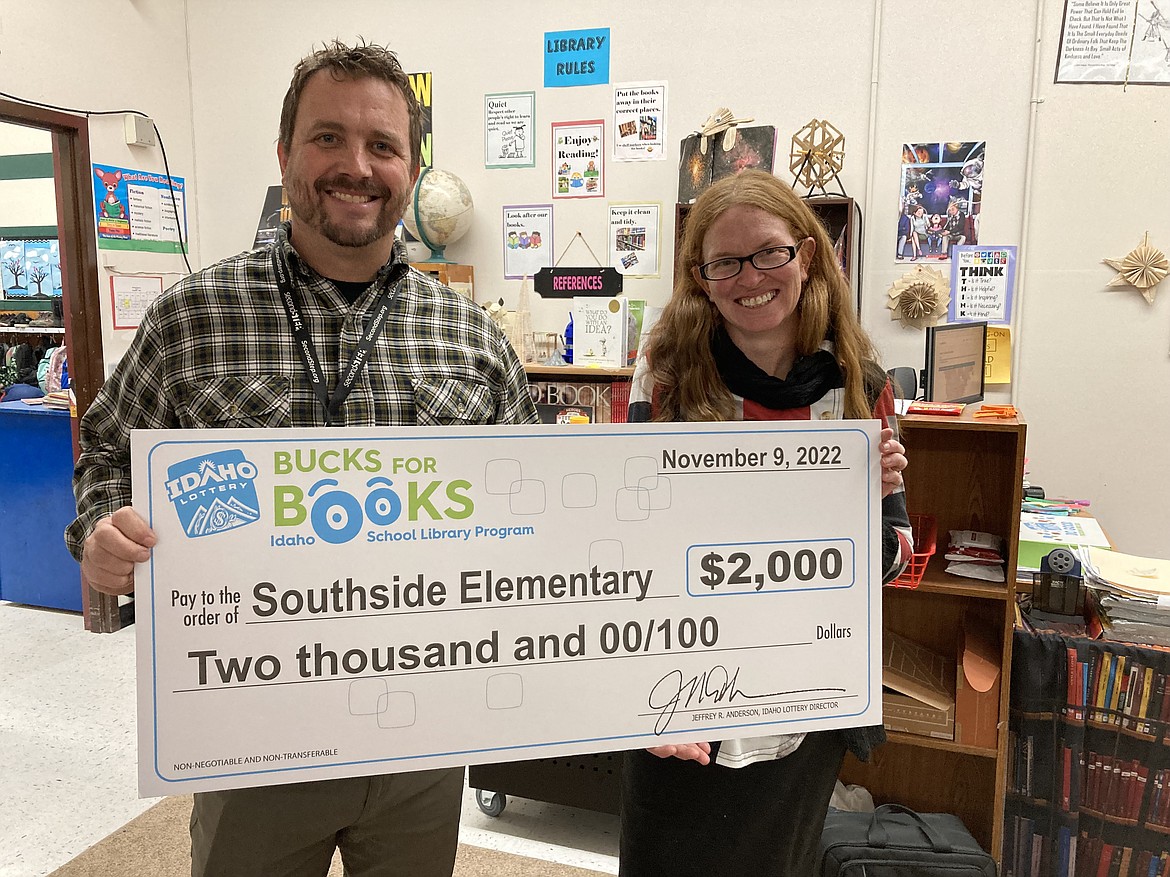 T.J. Clary, Southside principal, and Lynette Leonard, Southside Elementary librarian, accept an award from Idaho Lottery to buy books for the school's library.
(Courtesy photo)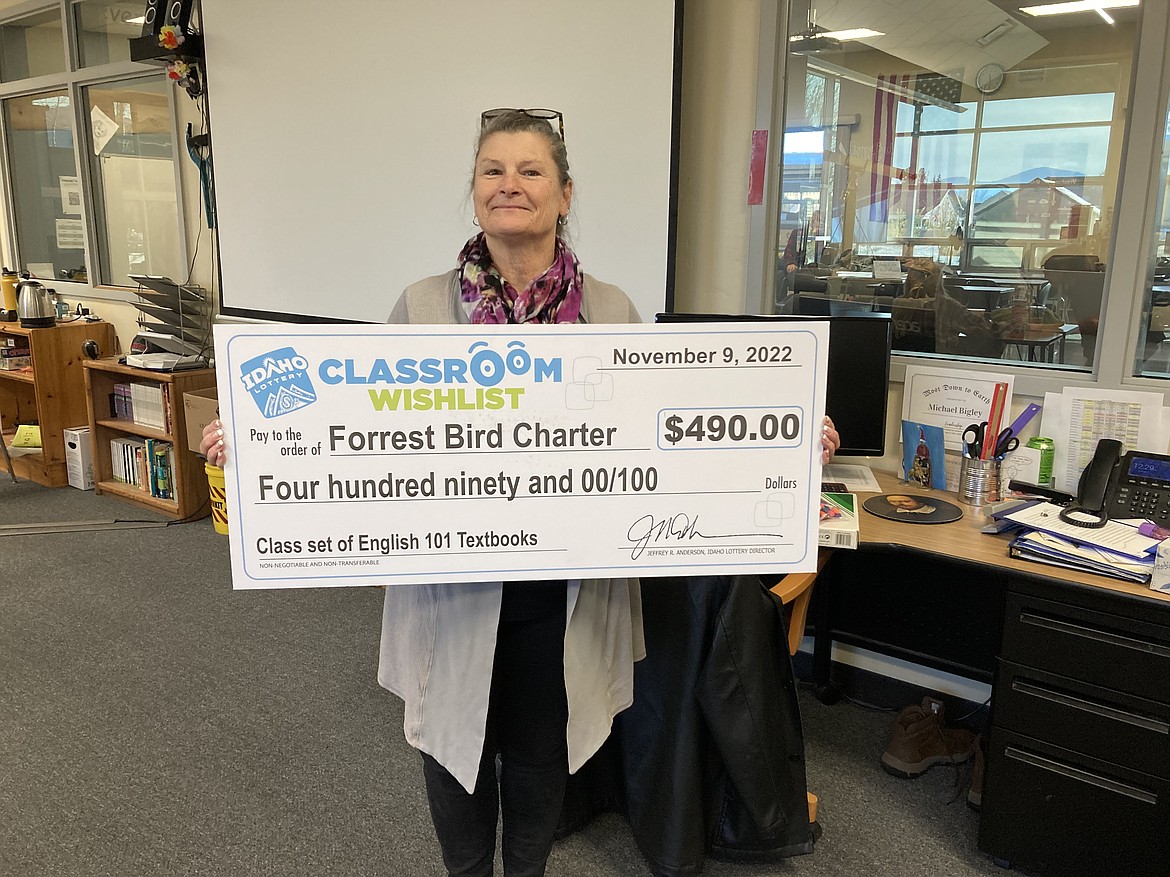 Forrest Bird Charter Mitzi Vesecki poses with a grant award from Idaho Lottery. The grant will allow the school to buy English 101 textbooks for students.
Previous
Next
|
November 11, 2022 1:00 AM
SANDPOINT – New books, new curriculum, and big cash awards are on their way to three Bonner County schools as part of the Idaho Lottery's "Do Good" programs, Bucks for Books and Classroom Wishlist. 
Southside Elementary in Cocolalla and Priest Lake Elementary in western Bonner County are each receiving $2,000 for new book acquisition for their school libraries as part of the Idaho Lottery's Bucks for Books program. The Bonner County are two of just 19 schools statewide which are receiving these awards.
"The Idaho Lottery was created to do good for public schools in the State of Idaho," Jeff Anderson, Idaho Lottery director, said. "Bucks for Books is another way we further our 'Do Good' mission by promoting early education literacy among younger students."
The grant will go a long way and help update the school's library, Lynette Leonard, Southside Elementary librarian, said.
"Our book collection is old, adult driven and lacks variety," Leonard said. "This grant is a great way for us to build more energy and strengthen our students' desire to read more. It will help open our students' eyes to innumerable reading options."
Fellow librarian, Nancy Bushman of Priest Lake Elementary, agreed.
"We have lots of old books that do not interest today's young readers," Nancy said. "This award would allow us to replace old, lost, and well-loved books and purchase two new titles per child to put into circulation.
Forrest Bird Charter in Sandpoint received new English 101 curriculum textbooks as part of the Idaho Lottery's Classroom Wishlist program. 
Students taking English 102 taught at our high school are able to utilize Advanced Opportunities funds to pay for the college credits," said Mitzi Vesecki, a teacher at Forrest Bird Charter, who teaches English 102. "The downside is that many students are not able to afford the required textbooks. These textbooks would be housed at our school and loaned out to students who attend our class."
The Idaho Lottery partners with the Idaho Commission on Libraries for the annual Bucks for Books in the fall each year. This year 19 schools across the Gem State received a total of $50,000 for new book acquisition. 
Classroom Wishlist is a program where teachers submit small, individual projects. Each month the Idaho Lottery awards $10,000 in projects to teachers for their projects across the Gem State.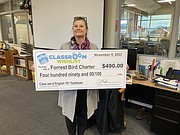 Recent Headlines
---