Fundraiser has helping kids in the (hand)bag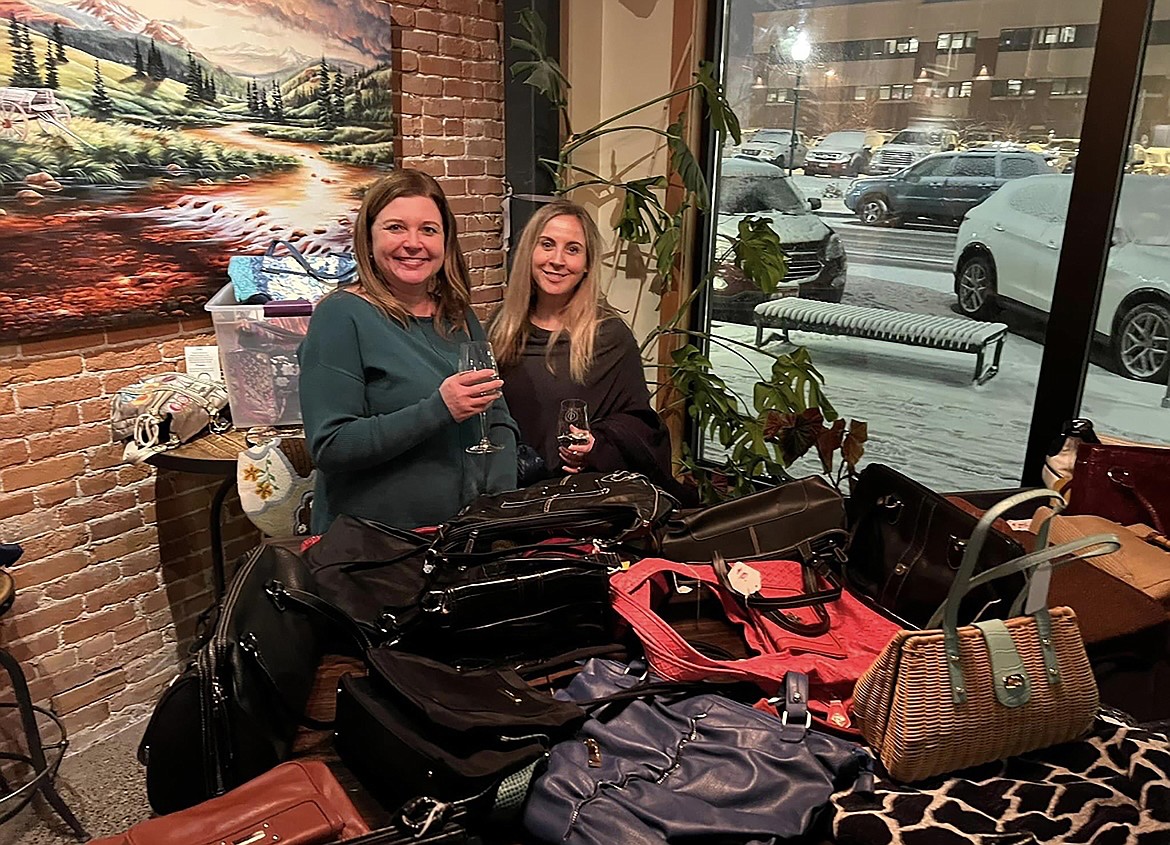 A pair of shoppers check out a few of the handbags available at a past Purse Party event. The North Idaho CASA fundraiser raises money to support Bonner County's Court Appointed Special Advocates program.
(Courtesy photo)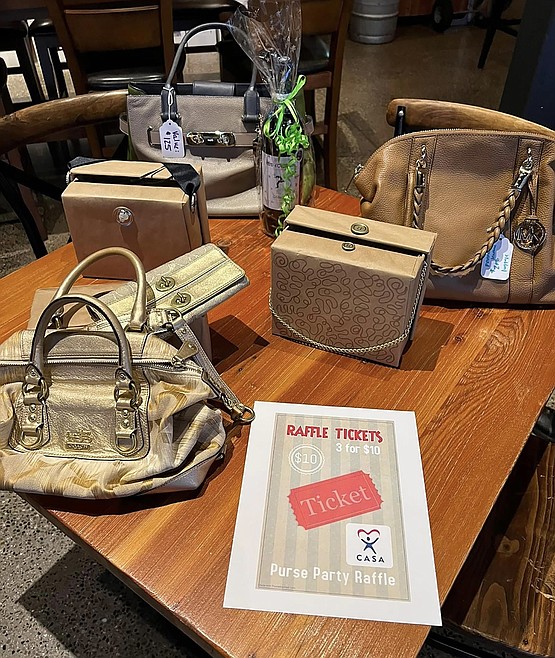 Several handbags available as part of a raffle at a past Purse Party event.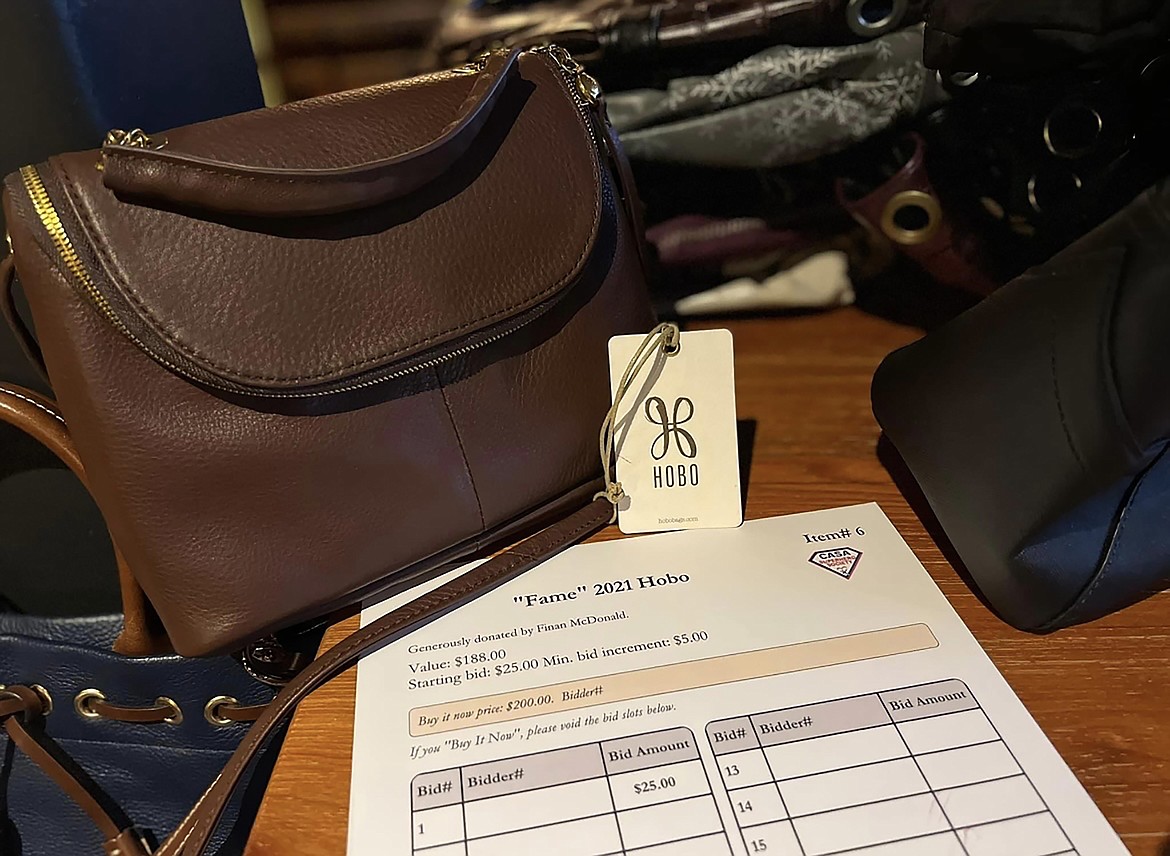 A handbag available as part of a silent auction at a past Purse Party event.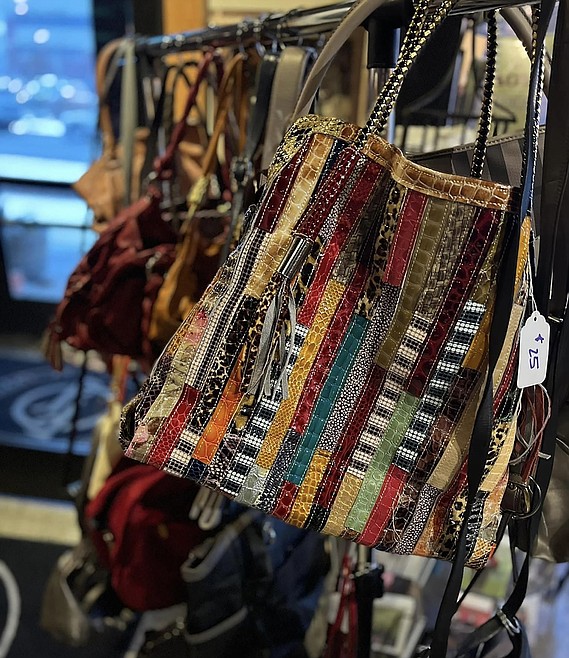 A few of the handbags available at a past Purse Party event.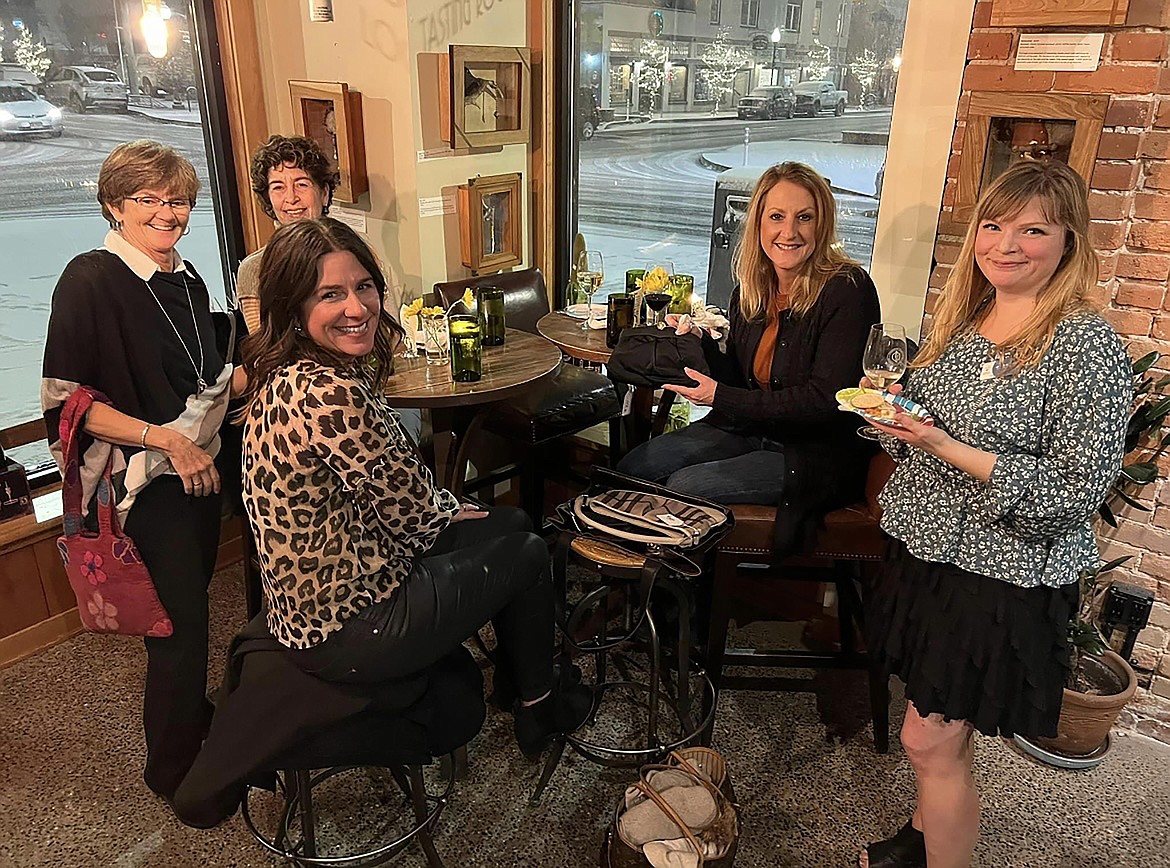 Shoppers catch up at a past Purse Party event. At the event, which benefits North Idaho CASA, gently-loved handbags are donated and then sold for charity.
Previous
Next
|
November 15, 2022 1:00 AM
SANDPOINT — Every handbag has a story.
A few years ago, woman and her friend decided to pop in to North Idaho Court Appointed Special Advocates' annual Purse Party. They each had treasured handbags and loved that the event helped children in need.
The woman had donated one of those treasured handbags a few years earlier, knowing it would go to a good home. And yet, Kristin Ludwig of North Idaho CASA said, she missed it a great deal.
Fate was about to stop in.
"When they walked up to check out, one of the ladies was gushing," Ludwig said. "She was reunited with her beloved handbag and gladly paid $15 to have it back."
North Idaho Court Appointed Special Advocates gets some much-needed funds from the annual Purse Party. This year's event is being held Thursday, Nov. 17.
The catered shopping experience takes place from 4-7 p.m. at the Pend d'Oreille Winery, 301 Cedar St., Sandpoint.
CASA's signature fundraiser for Bonner County, the event dates back to the early 2000s, with some having have been a part of the event for decades.
"The concept is brilliant: collect handbags at purse drops throughout the community that are slightly loved and resell them for charity," said Ludwig, who has been involved in the fundraiser since 2017.
The annual event began as a way to have fun, and perhaps pick up a stylish new bag, but also as a way for community members to help out a great cause at the same time, Ludwig said.
"[This is an] event the ladies of Sandpoint have been supporting for over a decade," Ludwig said. "Hundreds of handbags will be available for purchase and some will be up for silent auction bid."
Hundreds of styles and colors will be featured. Guests are encouraged to mingle and shop during the three-hour event, while supporting Bonner County's Court Appointed Special Advocates, the only nonprofit who advocates for child victims of abuse and neglect throughout their child protection case.
CASA supports trained advocates for over 350 child abuse and neglect victims in North Idaho. Advocates investigate child protection cases, represent the child's best interest in court and help with the reunification process or to safely transition children into a new home with a forever family.
"For older kids, CASAs might be the only stable adult in their life," Ludwig said.
Currently, in Bonner County, the program has 30 active advocates serving 56 children. Through donations and fundraisers, like the Purse Party, CASA can raise the funds to recruit, train and support enough advocates to ensure that every child victim has a voice in court, Ludwig said.
CASA also works to provide resources and outreach programs to foster youth outside of the courtroom. Every dollar donated helps to improving the life of a child suffering from trauma. We strive to give every child the chance to become a success, not a statistic.
For more information on this event and other CASA outreach programs, ways to volunteer or how you can be that one stable adult for a child, please visit www.northidahocasda.org.
Recent Headlines
---