Clark Fork loses season opener to Genesis Prep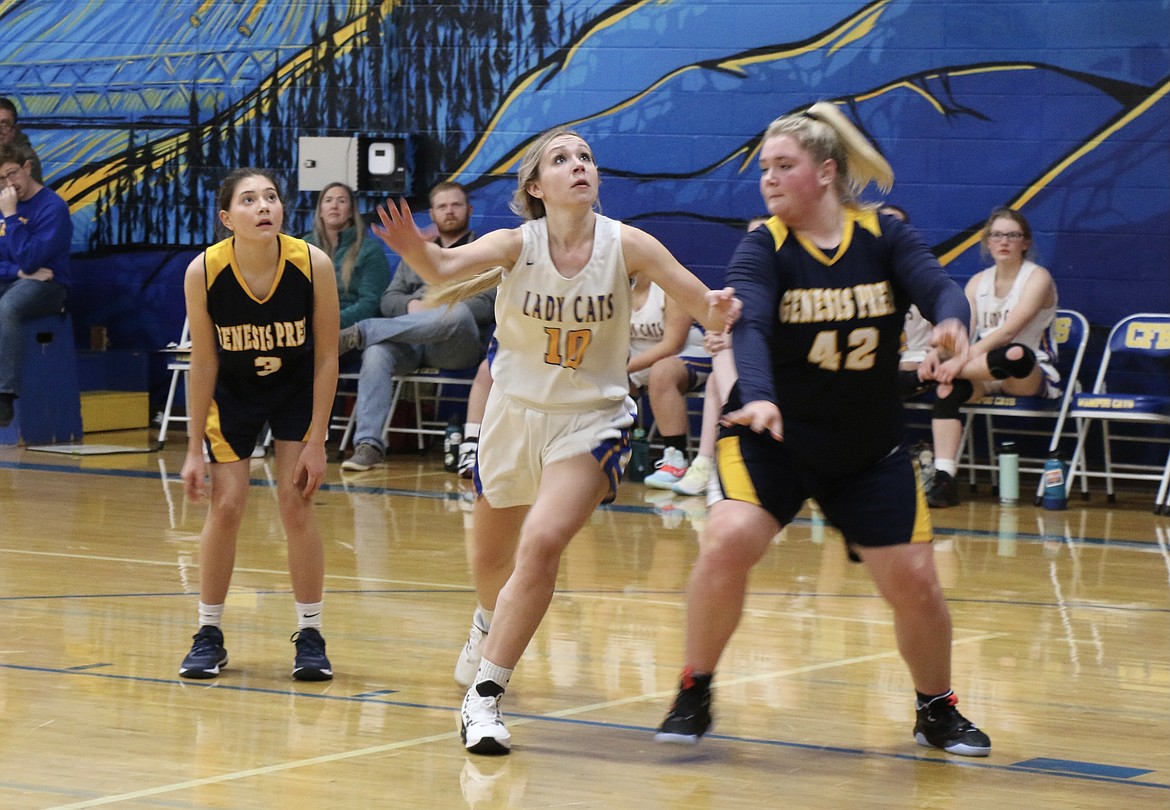 Clark Fork High School junior Amari Printz-Hay goes up for a rebound in last nights season opener against Genesis Prep.
(Photo by SAMMY BERRYMAN)
by
SAMMY BERRYMAN
Sports Reporter
|
November 16, 2022 1:00 AM
The Wampus Cats lost 29-51 to Genesis Prep in their season opener on Tuesday.
"We haven't really had a lot of numbers," coach Jordan Adams said of the team. "We've also had a bunch of injuries the last couple years."
The game started off chaotic with seven personal fouls for the Lady Cats and six for Genesis Prep. At the end of the first half Clark Fork was down 13-28.
"We lost both games to Genesis Prep last year," Adams said before the game.
But it seems the Lady Cats have a deep bench this year. Juniors Lilly Reuter and Eloise Shelton have been varsity players since they were freshman and will be a big help to Clark Fork.
Sophomore, Hannah Thompson, who scored 11 points last night for the Lady Cats, showed that she'll also be a force to be reckoned with.
"We're strong this year," said Adams.
The Clark Fork girls team play at home again tonight against Bonners Ferry.
Genesis Prep 12 16 10 13 — 51
Clark Fork 4 9 9 7 — 29
GENESIS PREP — Martin 0, Nelke 5, Meerdink 0, Covey 5, Russworm 2, Williams 9, Yount 20, Nichols 0, Lawler 6, Anderson 4.
CLARK FORK — Shelton 2, Reuter 6, Printz-Hay 5, Herrick 0, Matteson 2, Scarlett 1, Lane 0, Thompson 11, Waymouth 2, Mayorga 0.
Recent Headlines
---