Knowlton steps down from Panida post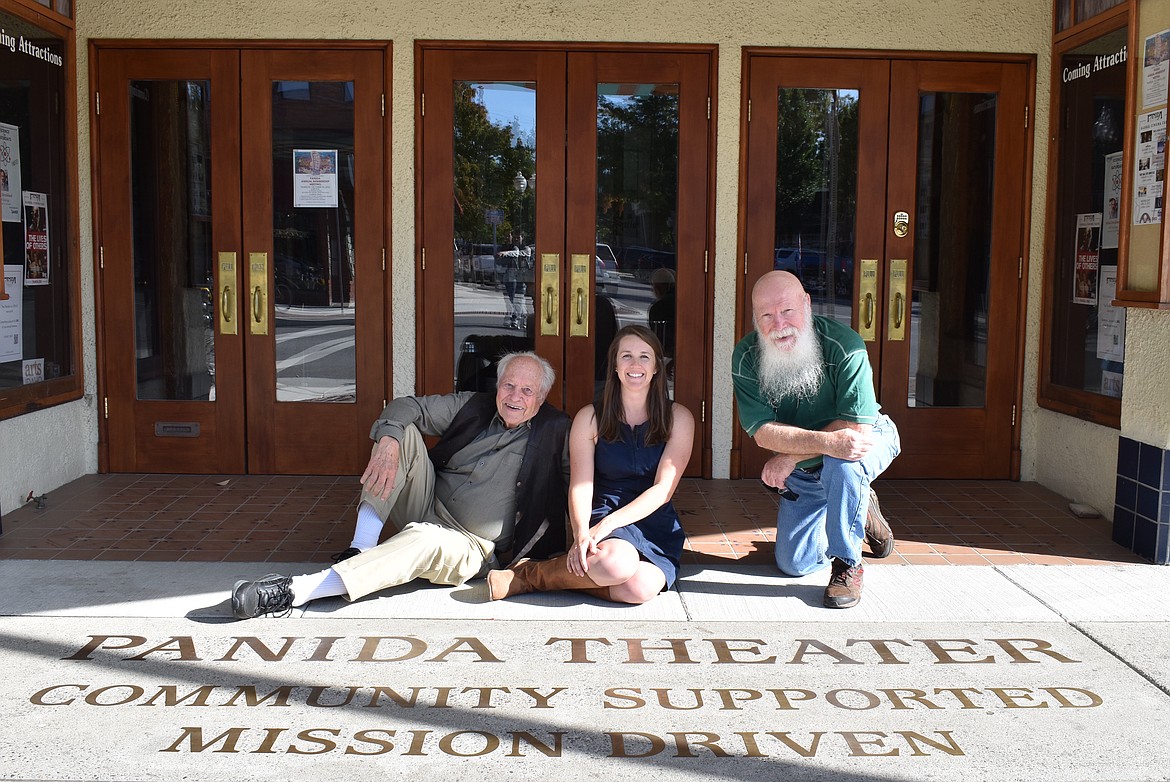 Veronica Knowlton, center, has stepped down as the Panida Theater's managing director. Knowlton is pictured with board members Foster Cline and Jim Healey as the launching of the theater's Panida Century Fund campaign.
(Courtesy photo)
SANDPOINT — The Panida is in the market for a new managing director.
Veronica Knowlton, who has been with the historic theater for just over a year, submitted her resignation this week to accept a position with The Festival of Sandpoint.
"More bittersweet than fresh Red Vines, the curtain will be falling on my time with the Panida Theater," Knowlton said in her resignation letter. "I am resigning as managing director effective the end of the year, before starting off on the next stage of my career."
Her new position with the summer music series will allow her to stay a part of the local arts community, and to continue to serve guests from Bonner County and beyond, Knowlton said.
Panida board members told Knowlton at Thursday's meeting that she would be missed — and that she had accomplished a lot in the short time that she had been with the theater.
"For more than a year, Veronica has orchestrated the rebirth, growth, and success of the Panida," the board said in a press release announces Knowlton's resignation.
Knowlton's contributions have ensured that the Panida has continued as an outstanding venue for local, regional and national performers, the board members said in the statement.
"We know the arts community will benefit from Veronica's skills that have been so helpful to the Panida," board members said in wishing Knowlton success in her new venture.
For her part, Knowlton said she could not emphasize enough how much she appreciated her time stewarding the Panida.
"I cannot emphasize enough, how grateful I am for the opportunity to manage Sandpoint's treasured living room for the past 14 months," she said in her resignation letter. "Growing a performing art's venue through the rebound of a pandemic, cultivating multiple series programs, and launching the Panida Century Fund campaign has taught me a determination and resolve that I will carry with me for the rest of my career."
She told the board she would be available to facilitate a transition period while her replacement is found.
With Knowlton's resignation, the board said they are seeking applications for a new managing director. Applications, along with a cover letter and complete resume, should be sent to board@panida.org.
The deadline to apply midnight, Sunday, Dec. 4.
Recent Headlines
---