Car crashes into Miller's Country Store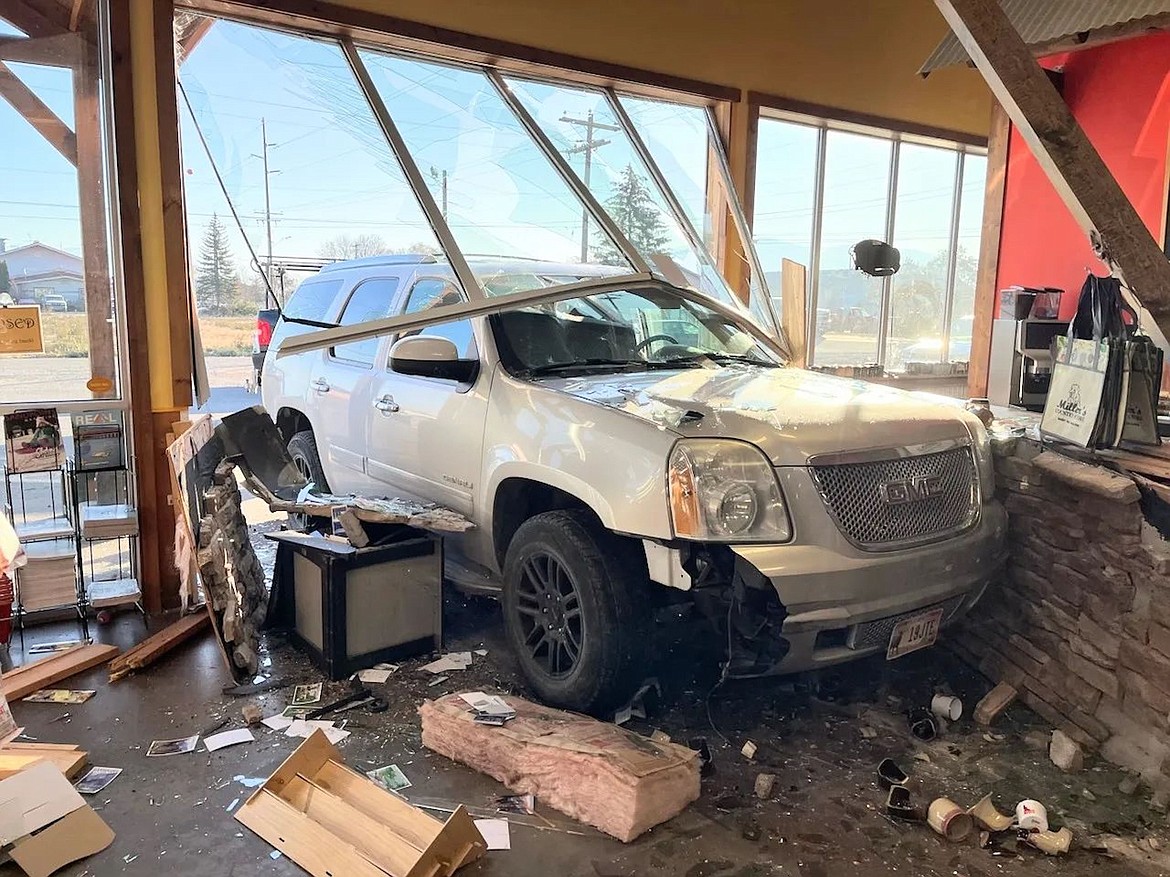 A car sits inside Miller's Country Store after crashes through the Sandpoint store and cafe. By Friday afternoon, the owner Lane Riffey and crews were working on repairs and expected to reopen on Monday.
(Photo courtesy LANE RIFFEY)
by
DANIEL RADFORD
Staff Writer
|
November 19, 2022 1:00 AM
SANDPOINT — It wasn't the Friday morning at Miller's Country Store that anyone expected.
While the day started off normally, the day took a turn to the unusual about 9 a.m. when a client mistook their brake for the gas pedal and crashed through the east wall of the building.
"Things didn't go as planned this morning," store owner Lane Riffey posted on Facebook after the incident.
Luckily, no one was injured in the incident and the structural integrity of the building was not compromised, Riffey said.
"If you were gonna drive through a wall, I'd say that was the best one to do it to," Riffey told the Daily Bee while he and his men worked to patch the hole Friday afternoon.
Had someone been standing at the counter, the situation could have been far worse, Riffey said. He thanked God for watching out for everyone.
Riffey said that few feet to the left or to the right, it would not have been the counter that stopped the vehicle; it would have been the king studs, which support the entire building. Another support beam will likely have to be replaced. The lower portion was broken and it is currently dangling from the rafters.
Riffey said he had already spent about $400 on wood to patch the gaping hole. He estimated the total cost to repair the building would be at least $10,000.
By 2 p.m. the cleanup and repair was well underway, with the wall completely patched. Miller's plans to reopen Monday morning, Riffey said.
Recent Headlines
---