Bingo! Tots drive gets underway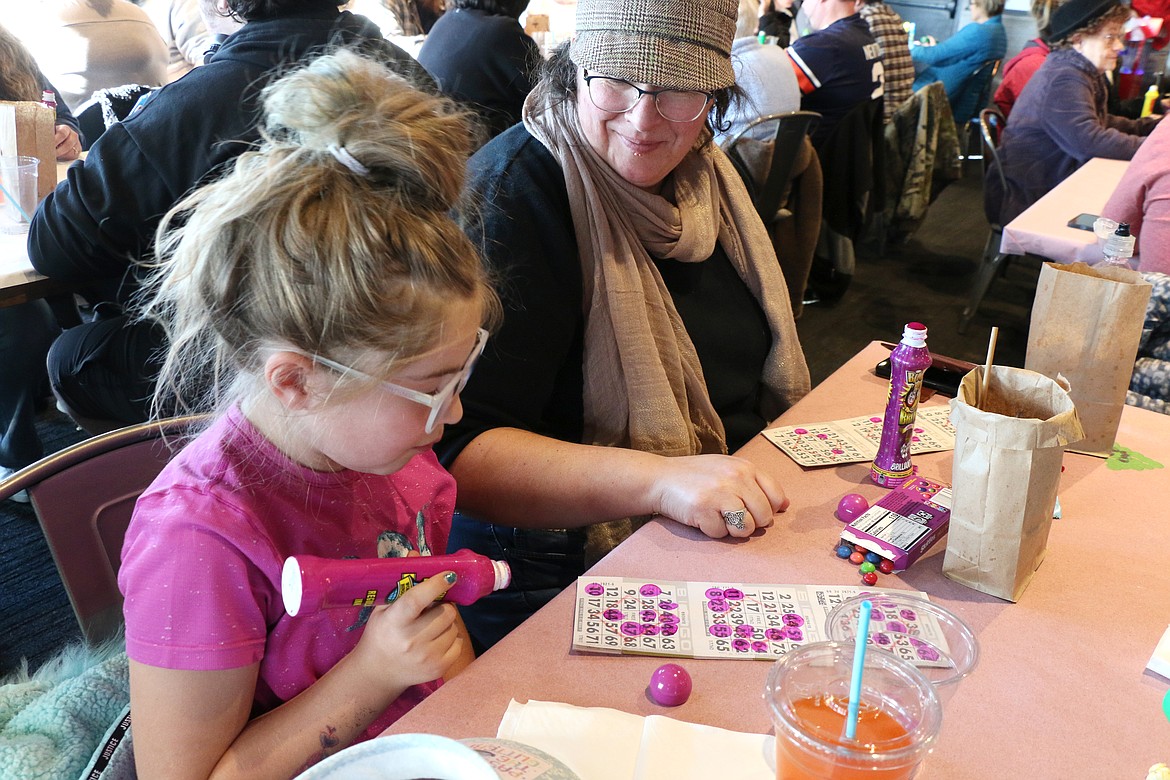 Isabelle and Danelle Pickett try their hand at Turkey Bingo on Saturday as the Sandpoint Lions Club kicked off their annual Toys for Tots drive with the bingo games.
(Photo by CAROLINE LOBSINGER)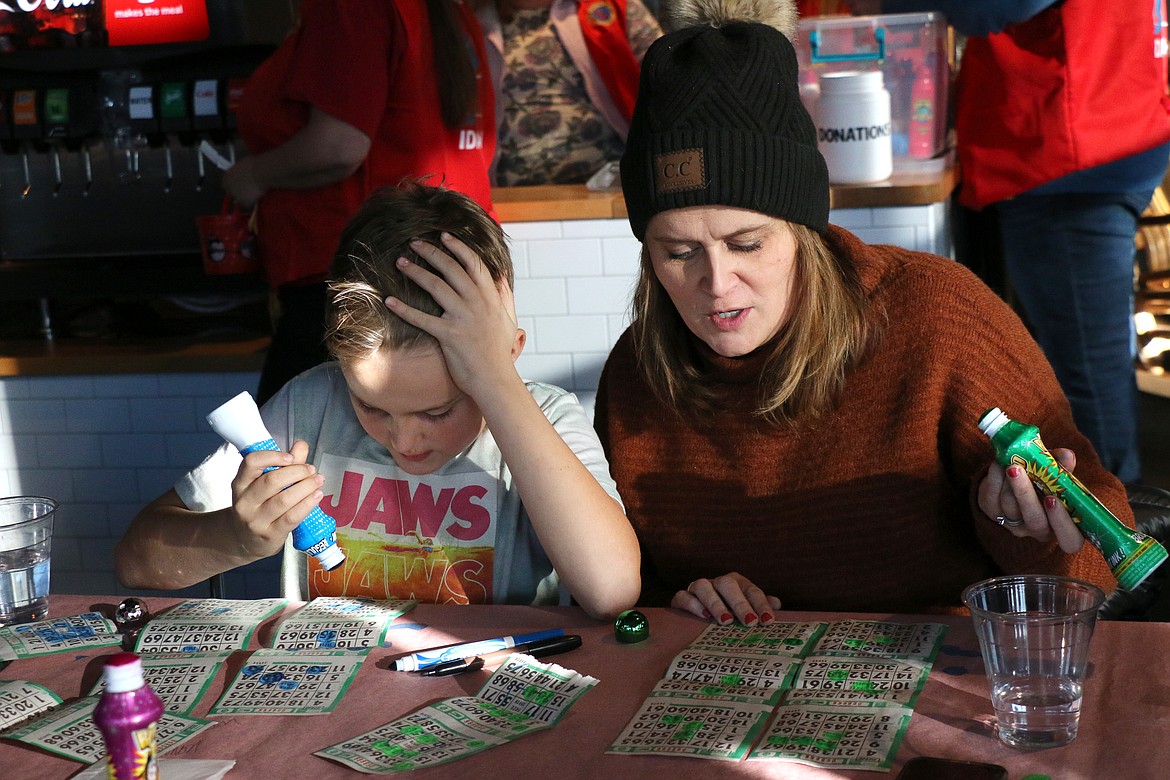 A young family member concentrates as he searches for a bingo number that was called during a Turkey Bingo game on Saturday.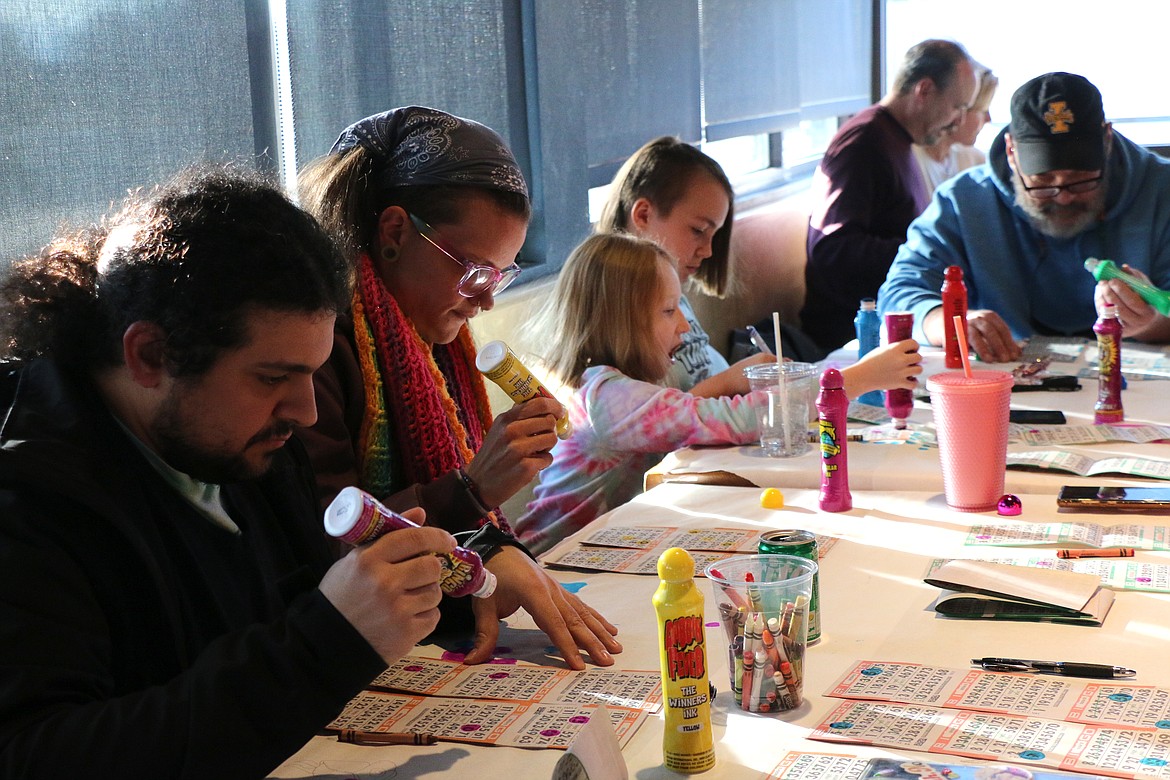 A family concentrates as they play Turkey Bingo on Saturday.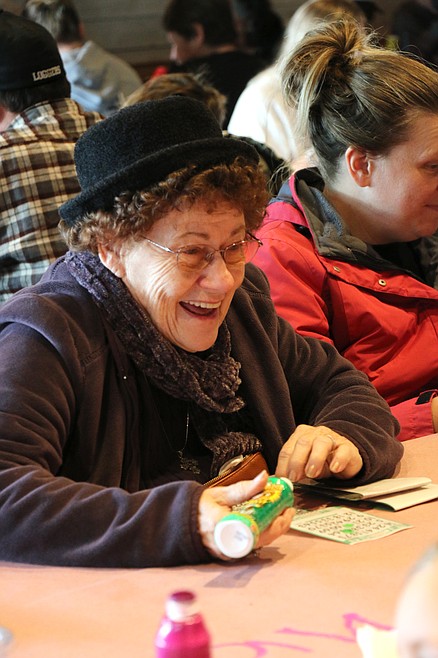 A bingo player laughs while talking with friends and family at Saturday's Turkey Bingo game. The annual Sandpoint Lions' fundraiser is held to raise money for the club's Toys for Tots Christmas campaign.
Previous
Next
by
CAROLINE LOBSINGER
Staff Writer
|
November 23, 2022 1:00 AM
PONDERAY — Light-hearted banter between friends and family intermingled with the clanking of the bingo balls as they tumbled about.
After a down year in 2021, in which only 50 people turned out, Sandpoint Lions Club president Janice Rader said this year saw a packed house on both days of the annual fundraiser.
"We really felt the love and outpouring of our community this year," Rader said of the event which raises funds for the club's annual Toys for Tots campaign.
So many people turned out that the club was forced to turn people away for Friday night's games after capacity of The Farmhouse Kitchen's banquet room was reached 30 minutes before games were slated to start.
Everyone was understanding, but Rader said the club may look into potential locations that have larger capacity.
"We heard nothing but positive comments from everyone," Rader said. "It's always fun to walk around and hear the chatter as people call out for certain numbers or groan when someone gets a bingo when they are so close."
Rader said she and other Lions Club members could feel the excitement of the bingo players as they walked around the table. They also were told by many that they love being able to support the Lions and the Toys for Tots drive.
"Everyone loves being able to support Toys for Tots," Rader said. "It just seems like the kickoff for the Christmas season in Bonner County.
Many in attendance, said the bingo games are a tradition in their family. Not only do they get a nice afternoon away from computers and televisions, they get to create memories — and support a great cause.
With the economy, inflation and more residents in the area, Rader said the club is preparing to see more people seeking the Lions' help this Christmas.
"There's a greater need for Toys for Tots than there ever has been with people losing their jobs and struggling," she said.
The club is accepting Toys for Tots applications until December 17. Applications are available on our website and printed copies are available on the door of the Lions Club, 609 S. Ella
The goal for this year's Toys for Tots campaign is $50,000 — the same as it has been in past years. The Lions make the most of the money by bargain shopping, and with the assistance of generous local businesses.
"We're seeing a need more than ever for Toys for Tots," Rader said. "We'll be shopping harder and smarter than ever to make sure everyone in the community has a very special Christmas."
If you know someone, or need help yourself, the Lions are taking applications for the Toys for Tots program. Applications are available at Bonner Community Food Bank and on the door of the Lions Den.
Donations for Toys for Tots can be dropped off at the front desk at the Bonner County Daily Bee, 310 Church St., from 8 a.m. to 5 p.m., Monday through Friday. You can also drop off donations at Columbia Bank's Sandpoint branch, 414 Church St., or at the Ponderay branch, 300 Bonner Mall Way; and at the Ponderay Starbucks.
Donations may be mailed to the Sandpoint Lions Club, Box 414, Sandpoint, ID 83864.
Donations made by check are preferred. Be sure to include a note with your check indicating that it is a Toys for Tots donation. If you wish to make an anonymous donation, please include a note.
If the donation is being made in someone's name, be sure to also include a note.
Information: Sandpoint Lions Club, 208-263-4118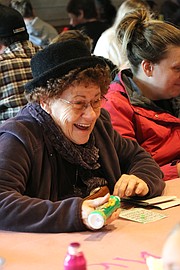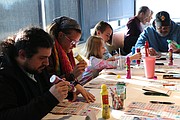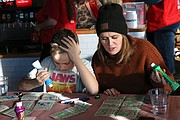 Recent Headlines
---