Rape case moves to district court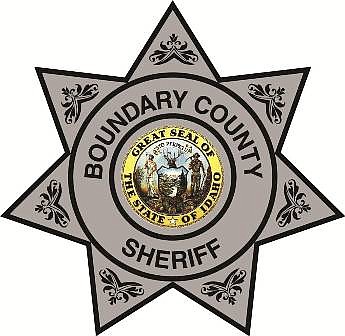 by
EMILY BONSANT
Hagadone News Network
|
November 27, 2022 1:00 AM
BONNERS FERRY — A Sandpoint man has been charged with forcible rape of a minor under the age of 16.
Brandon M. Watterson, 40, is being charged for an alleged incident involving a teenage victim that took place in November or December 2019.
A preliminary hearing was reset because Watterson did not have an attorney at the time of his initial hearing before Judge Debra A. Heise on July 15. As a result, the hearing was postponed and rescheduled for Nov. 18 before Judge Douglas P. Payne.
According to court documents, the alleged victim was raped in her bedroom in 2019. She was 14 at the time.
In an affidavit written by Boundary County Detective Caleb Watts on Jan. 31, 2021, Watterson allegedly crawled into the teen's bed and forcibly raped her. In the affidavit, Watts said the teen did not initially report the incident because she thought it would be her word against his.
At the preliminary hearing, the victim said prior to the alleged rape that Watterson had forcibly kissed her, groped her in front of her parents and had sent her inappropriate sexual messages from the time she was 12 to 14. She said that he admitted over text what he'd like to do with her.
"I remember every detail before he came in bed with me," she testified.
She said at the time of the alleged incident she lived in Naples and slept in her bedroom downstairs next to the home theater. At the time, Watterson was a friend of her father and was always over at the house.
She said the night of the incident, Watterson slept in the home theater and knocked on her door late in the night. She said she knew it was Watterson, because if someone else had come downstairs she'd have heard them.
She said she ignored his knocking, hoping he'd think she was asleep and leave. She said he then entered her room, where she identified him and saw his tattoos and smelled alcohol on him. She told the court that he was the only one in the house that drank.
The defense attorney asked why had she not said anything about the alleged rape prior in a Bonner County investigation. As part of that investigation, the teen allegedly told law enforcement and a forensic interviewer, and had written a forensic impact statement that Watterson had only kissed her.
Payne said due to the testimony and no conflicting evidence provided at the time of the preliminary hearing the case has been moved to district court and an arraignment scheduled for Dec. 7 before Judge Barbara Buchanan.
If found guilty, Watterson is facing life in prison. A no contact order is in place.
Watterson has previously been charged with injury to a child, a felony, in Bonner County. As of August 2021, he was set to serve three years with an indeterminate period of four years. Additionally, he has three misdemeanors for drunken driving charges, all from Bonner County.
Recent Headlines
---