It's beginning to look a lot like winter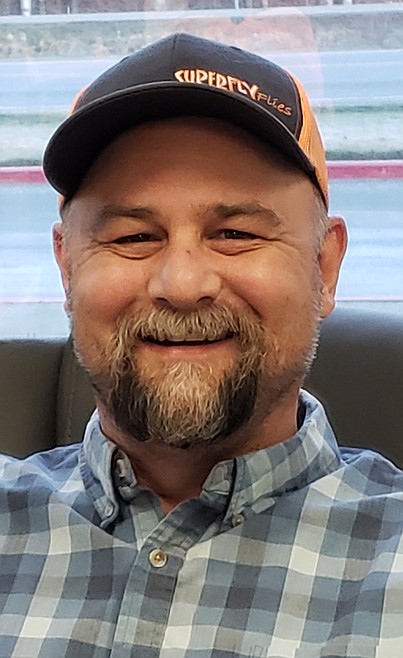 by
JASON TOPP Contributing Writer
|
November 29, 2022 1:00 AM
Hello Bonner County residents,
It's beginning to look like that time of year again. Roads are frozen, snow is falling and the crews are out in full force plowing and sanding. I thought I would give an update as to what we were able to accomplish this past construction season as well as add the letter from last year as it touches on all aspects of our winter maintenance. The letter is a good reminder with the winter months upon us.
Road and Bridge was quite busy this year with many construction projects. We completed a safety grant project through LHTAC (Local Highway Technical Assistance Council) where we paved 100-foot aprons on 18 of our gravel railroad crossings. We did this for public safety and to keep our operators away from the tracks when we are grading for the safety of our crews. We also completed an asphalt project on Clagstone Road with approximately 2.6 miles of new asphalt. We worked with IDL (Idaho Department of Lands) to acquire the right of way to improve a corner that has had several fatalities over the last 20 years along this section of Clagstone Road. We completed a 2.3-mile asphalt project on Camp Bay Road as well as well as a 1.3-mile asphalt project on Sunnyside Road. We also completed 45 Miles of Chip Seal to help preserve our current asphalt roads. We treated a little over 265 miles with Magnesium Chloride on our gravel roads for dust abatement. We also striped around 50 miles of asphalt although the contractors got a late start and will have to finish the striping in the spring due to the fall rains and a big workload. This is a little over 366 miles of work completed by the Road Department, not counting our normal routine maintenance.
Now we will get to last year's letter.
It is the observation of the Road Department that there appears to be plenty of new residents in the county and that also means there will be plenty of people unfamiliar with Bonner County plowing protocols. Please remember that County roads are not maintained 24 hours a day, seven days a week and make sure you have good winter tires on your vehicles. Please be prepared for a steady routine of slippery roads.
Winter road maintenance is expensive, hazardous for operators and time consuming. Bonner County spent over $2,313,000 last winter providing safer roads. Snow plowing commences after several inches have accumulated on roadways. Bonner County Road & Bridge operates three districts to maintain around 700 miles of road. All three districts adhere to these priorities for our winter maintenance:
First priority — bus routes, arterials and major collectors
Second priority — All other county-maintained roads after first priority roadways.
Third priority — Sanding generally begins after plowing a road is completed. Sand is applied to steeper roadway grades, at intersections, on bridges and other areas determined to be hazardous. It is not standard policy to sand straight stretches of roadway because of snow floor. Road salt will be used along with sand in a few problem areas this year on our asphalt roadways only. We are very hopeful that this will help alleviate the amount of time we spend on these problem areas and make it safer for the traveling public.
Mailboxes in county road rights of way suffer greatly from snow plowing activity and are the responsibility of the homeowner. Most people underestimate the weight of snow being pushed from the road. If you can wiggle your mailbox, there is a fair probability that plowed snow will take it down. County operators do not intentionally damage mailboxes but maintain speed to throw snow from the road. There is a growing number of garbage cans placed for pickup within the right of way. These must be kept out of the plowed travel surface because they will end up in the ditch and create an unsightly mess that individuals are responsible for.
Residents who remove snow from their driveways are reminded that Idaho Code 18-3906 prohibits placing snow or ice on any public road in a manner that impedes traffic or makes it unsafe and 18- 3907 prohibits the placing of snow in any manner that affects the water flow of a ditch line. If your snow plowing affects the County's plowing or anyone driving the road, you are breaking the law.
YOU CAN HELP
There are several ways the public can help make the County's job more cost effective and safe:
Vehicles must not be parked on roadways during snow events. Vehicles will be buried in the snow berm and/or towed if interfering with the plow route. Once the berm is in place, it is the resident's responsibility to shovel their vehicle out. Please remember – our roads are not city streets.
Landscape features such as rocks, fences or planters should be removed from the rights-of-way for the winter. They may be destroyed by snow plowing, but they can also do substantial damage to snowplows. Owners are responsible for County equipment that are unnecessarily damaged by these types of features.
Do not push snow over ends of culverts or drainage structures. Rapid warming cycles in winter could result in overloaded ditches being unable to drain. Local flooding could occur.
Mailboxes are damaged during snow removal operations. Replacement of damaged mailboxes is the responsibility of the property owner/resident per the Bonner County Road Standards Manual, Section 8.
Snow removal operations require the use of large and heavy equipment during periods of darkness usually accompanied by limited visibility caused by falling snow. Bonner County operators are trained and safety is always stressed. Drivers of automobiles should follow at a safe distance where the operator can see you in his mirrors.
Children love to watch the large equipment, noise, lights and the activity of snow removal operations. Try to remember the snow being thrown from the snowplows is very wet and heavy. Please keep children a safe distance away. The concentration required for snow removal, means the operators may not always be able to see people close by and accidents could result.
Please encourage children NOT to build tunnels, forts or play in snow berms.
Information on the Road & Bridge website, bonnercountyid.gov/departments/roadbridge may help residents be proactive in securing their mailboxes and safeguarding articles placed in the county right of way. We want everyone to have a safe and secure winter.
For further information, please call the Bonner County Road & Bridge Department at 208-255-5681, ext. 1; Monday through Friday, 6:30 a.m. to 5 p.m.
Jason Topp is the director of Bonner County Road & Bridge.
Recent Headlines
---