Xana Kernodle, 20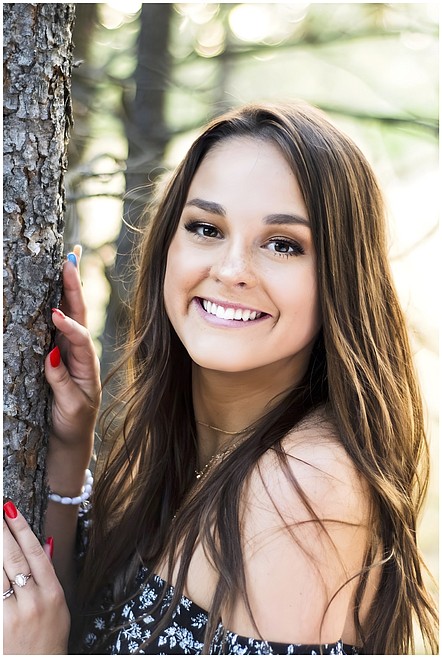 |
November 30, 2022 1:00 AM
Xana Kernodle of Post Falls, Idaho, sadly passed away far too soon Nov. 13, 2022, at the age of 20.
Xana was born in Coeur d'Alene, Idaho, at Kootenai Health Hospital on July 5, 2002. Xana grew up in Post Falls and was a talented gymnast as a child. She attended Post Falls Middle and High School, where she played volleyball, track and soccer until she graduated in 2020. During high school she worked at Texas Roadhouse and went on to attend the University of Idaho, where she majored in marketing and was an active member of Pi Beta Phi sorority and the Vandal Solutions Sales Team. When she wasn't participating in these activities, she was working at her part-time job at Mad Greek Restaurant in Moscow, Idaho.
Xana loved her dog, Shoeshine, enjoyed EDM music, going to concerts, spending time with her friends and going on family trips with her sister and father. When she was little, she loved spending time on her Grandma and Grandpa's farm and summers at the river.
Xana was someone who was loved dearly by her family, friends and classmates. She was a very positive and outgoing person who went out of her way to make everyone feel welcome. Her desire to live life to the fullest, and contagious sense of humor, has made a lasting impression on all those who knew her. Xana was just starting to become the woman she was destined to be, and the world will be a lesser place without her.
Xana is survived by her father, Jeff Kernodle; her mother, Cara Northington; sister Jazzmin; and brother Elija. She is also survived by aunts and uncles Sparky and Kim Kernodle; Elaine Wilkinson; Ken and April Kernodle; Wayne Kernodle; and many cousins, Terrance Northington, Ryan Northington, Mike Northington, Huey Northington and many other cousins.
We will miss her very much and hope that we can all carry a piece of her vibrant spirit now and for always.
All are welcome to attend a service for Xana, Ethan, Madison and Kaylee at 11 a.m. Friday, Dec. 2, at Real Life Ministries in Post Falls, Idaho.
Recent Headlines
---