David Mac Ray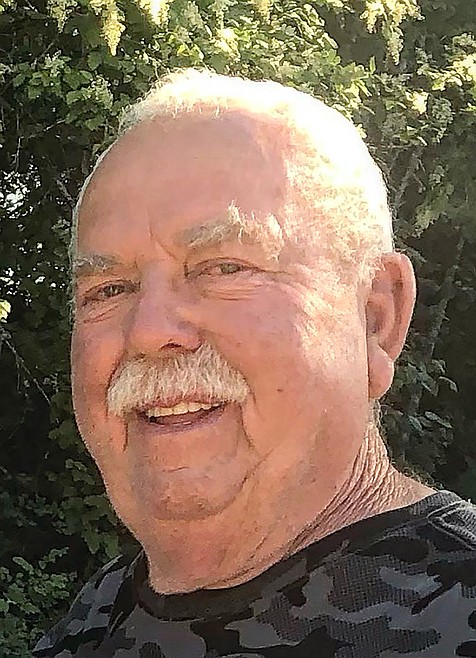 |
October 1, 2022 1:00 AM
David Mac Ray, born Aug. 24, 1942, in Everett, Wash., to David Otto Ray and Gladys Arvella Danklefsen Ray, went home to be with the Lord on Saturday, Sept. 3, 2022, after a brief illness while in Coeur d'Alene, Idaho.
Mac, as he preferred to be called, had just celebrated his 80th birthday with his family. Mac grew up in Snohomish, Wash., where he attended Cathcart Elementary and Middle School and graduated from Snohomish High School in 1960.
Mac enjoyed a variety of athletic activities participating in football, baseball, motorcycle racing, sky-diving and other adventurous activities. He was an avid fisherman, having grown up doing this with his father throughout the course of his life.
His most loved sport for the last 50-plus years was golf. He played both competitively and for fun earning various awards including Snohomish County Amateur Champion and various tournament and club championships. He was always willing to help someone with their golf game and in fact his very last tournament game he played, shortly before succumbing to the illness which took his life, he was found to be providing coaching tips to the partner he was playing against at the time who then went on to win their match.
Mac was known for his great sense of humor and his love of telling a good story and frequently was sought out by others for just this purpose.
Mac spent 55 years working as a brick and stone mason, most recently in North Idaho, having moved there in 1994. He and wife, Carole Lowell Ray, have been active members of Stoneridge Golf and Resort Community since 1994. He dearly loved living, working and playing golf at Stoneridge Golf Course and appreciate the fond memories of good times with their Stoneridge friends and family members. Mac leaves behind a long legacy of his work throughout Washington, Oregon, Idaho, Montana, California and Arizona, where he created and built both residential and commercial brick and stone works. He had a creative artistic eye and his beautiful work will be enjoyed by many long after his death.
Mac married Carole Lowell on Nov. 3, 1962, and would have celebrated their 60th anniversary this year.
He leaves behind wife, Carole Lowell Ray; daughters, Roni Lyons (Rick), and Randi Flaherty (Kelly); grandchildren, Jake Flaherty (Noelle), Jammi Parris (Blayne), Kate Martin (Scott), and Ross Lyons (Paige); grea-grandchildren, Hunter Parris, Bentley Baker, Londyn Lyons, Kai Lyons, RC and Gabriel Nazemi and various nieces and nephews.
Mac was preceded in death by his parents, David and Gladys Ray; his sisters, Luella Vaccaro, Barbara Smith and Martha King; and his daughter, Renai Anderson.
A celebration of life and memorial golf tournament will be held in his honor at Stoneridge Golf Course on Saturday, May 13, 2023. The celebration of life event will be held following the memorial golf tournament at the Stoneridge Event Center in Blanchard, Idaho. For questions, please reach out to daughters Roni Lyons, 425-350-9780 or Randi Flaherty, 208-946-7035.
Recent Headlines
---