Building the future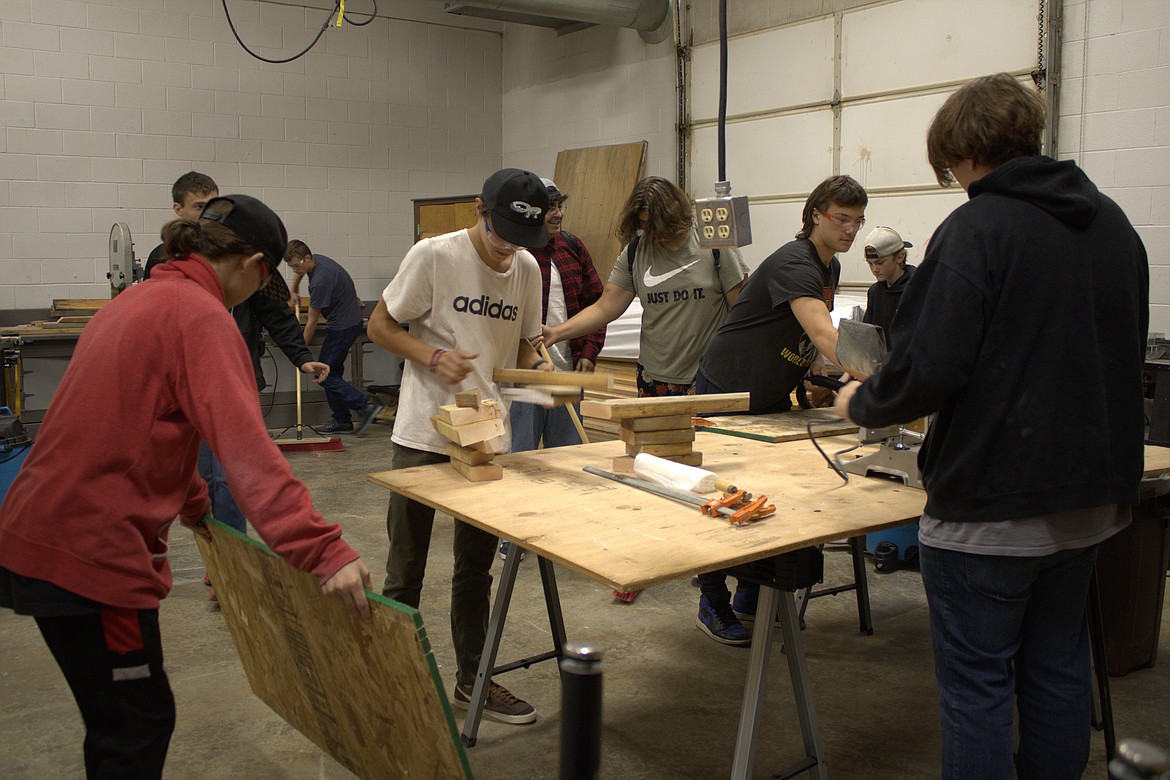 Students in the residential carpentry class clean up after learning the importance of safety.
(Photo by BEAUX WHITE EAGLE)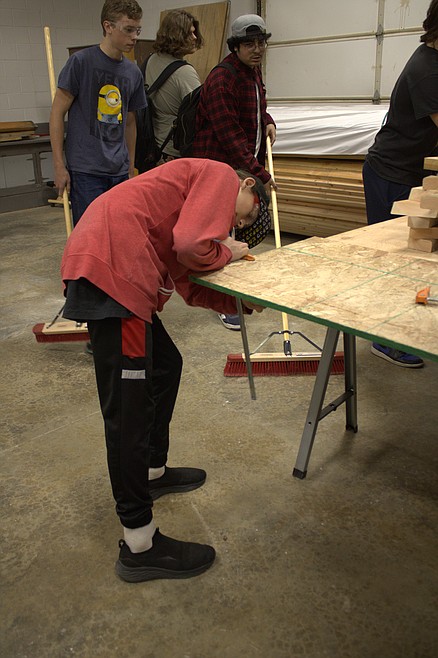 Students in Stephen Wimer's Residential Carpentry class at Sandpoint clean up at the end of class.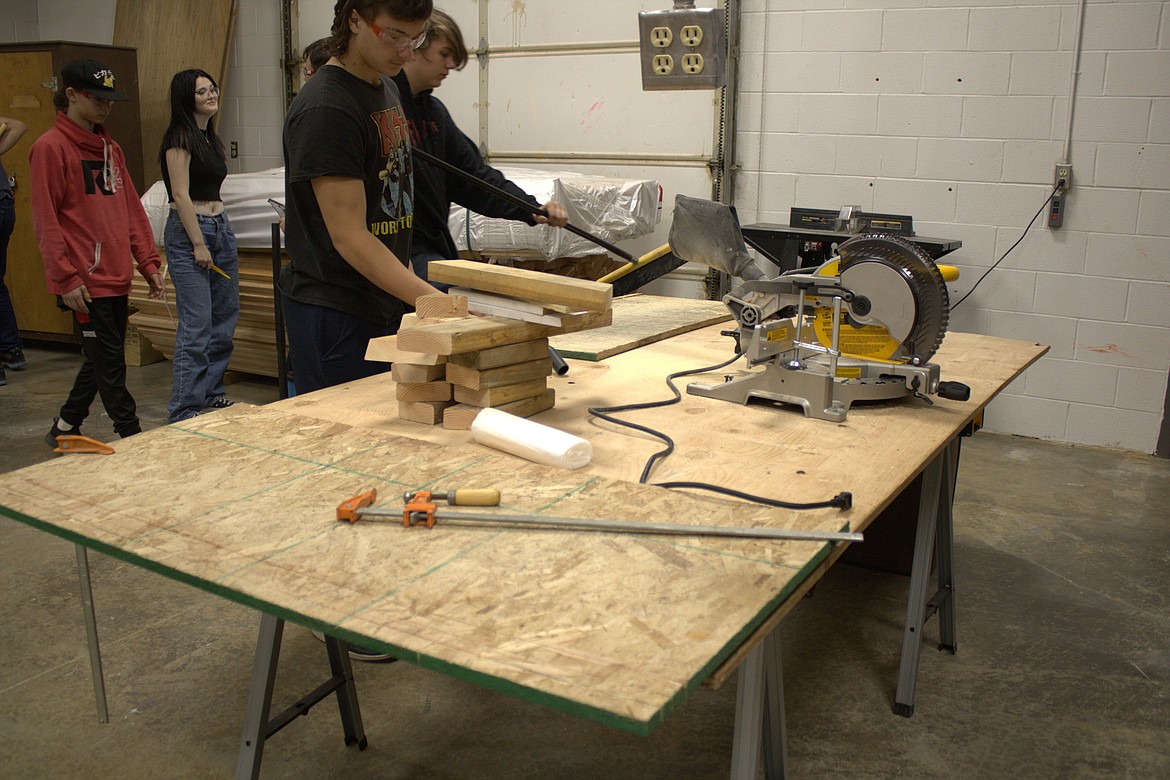 Residential carpentry class 2022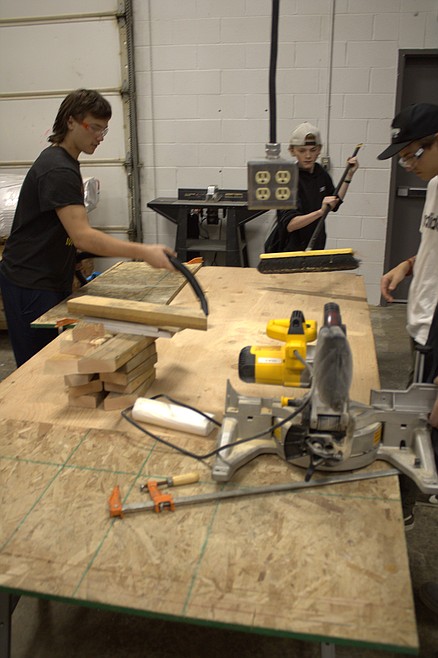 Residential carpentry class 2022
Previous
Next
by
BEAUX WHITE EAGLE
Staff Writer
|
October 5, 2022 1:00 AM
SANDPOINT – Soon, the sound of hammers and the smell of sawdust will fill the air of the classroom housing a new residential carpentry program at Sandpoint High School.
Steven Wimer, who is teaching the class, said the students are excited about the class and have already taken off with the course material and will soon start building.
"The students are ready to get going and make some noise and dust," Wimer said.
Offered as a part of the Career Technical Education Program, the class was created as a partnership between the Panhandle Alliance for Education and the school district. PAFE Executive Director Amy Longanecker said the class came together after seeing the interest in students during the Construction Combine earlier this year.
"This [class] was just a missing piece of the puzzle for some reason, residential carpentry or woodshop, went away a few years ago, and that space at the high school had kind of been taken over by different subjects. There is a desire [for the program]," Longanecker said.
PAFE secured funding for the carpentry class, while the school district hammered out the logistics of the program, Longaecker said. She said Jeralyn Mire, the SHS post-secondary education counselor, led the charge, working with the state. The result is a curriculum that follows the requirements for a pre-apprenticeship program and is meant to prepare students with the knowledge they need in a registered carpentry apprenticeship.
Like other Career Technical Education classes such as journalism and business technology, the carpentry class is aimed at giving students a targeted education. Giving them skills that could lead them down a career path. While providing career-based skills they can apply after their time in high school is one of the biggest motivators to Wimer coming out of retirement to take on the six-class load.
"My professional background includes 23 years of teaching secondary language arts and history in the Kent School District and a combined 31 years of active duty/reservist in the U.S. Navy," Wimer said.
Based on his own experiences, Wimer said he intends to teach his students skills that they can use in a carpentry-based career and in their homes later in life.
"I've done two major renovations on homes while living in them. Not ideal, but I learned a lot," Wimer said. "I am approaching this through the eyes of a homeowner who wants to take on a project. Being able to identify what one is seeing, and knowing how to proceed with the project safely including using the proper materials, proper installation, and also knowing when something is beyond one's capability."
With six classes averaging 22 students each throughout the day, Wimer said these past weeks have been "interesting so far." A key focus has been on safety so that students can operate power tools properly and safely with minimal supervision.
"The A/B schedule [having classes every other day] makes a start feel slow, but the classes are gaining momentum and becoming much more active with more hands-on tools and material," Wimer said.
For the rest of the semester, Wimer said the goal is to teach his students the basics of residential structure framing and specific techniques, before moving on to more technically complicated skills.
"I'd like to get the students doing some basic wiring, outlets, switches, and maybe some basic plumbing," Wimer said.
Teaching a mixed bag of all four grades, and skill levels with some of his students already having professional or personal carpentry experience, Wimer said he is looking forward to what his student will accomplish this year.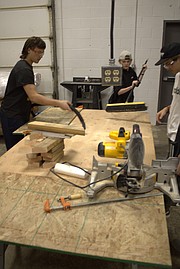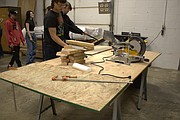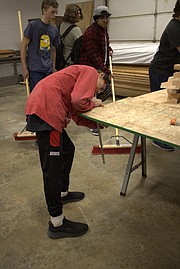 Recent Headlines
---