Bedke aims for Idaho's No. 2 spot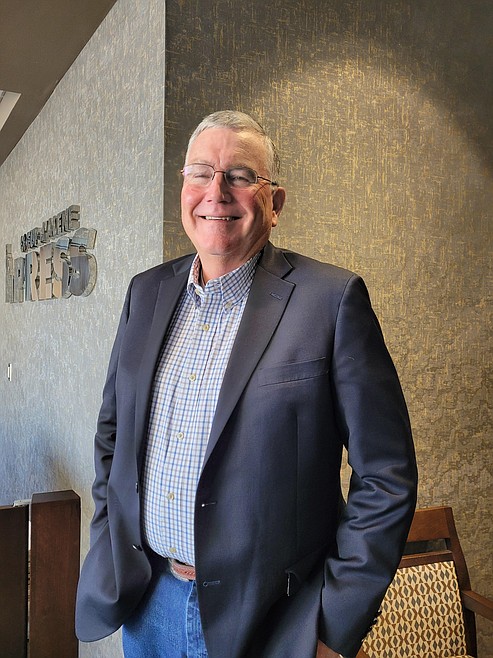 by
KAYE THORNBRUGH
Hagadone News Network
|
October 18, 2022 1:00 AM
COEUR d'ALENE — A little more than 20 years ago, when Scott Bedke was appointed to fill a vacancy in the Idaho Legislature, he left his family's ranch in Oakley with one thought at the forefront of his mind.
"If I'm going to leave that to go to the Legislature, I've got to make a difference," he said Monday in a sit-down interview with The Press.
Bedke believes he's done just that, having served at times on the budget, Revenue & Taxation, Resources & Conservation and transportation committees. He's mediated "really ticklish" water issues in southern Idaho and worked to "drought-proof" the growing state.
Now Bedke — a fourth-generation Idaho rancher and the state's longest-serving House Speaker — has his sights set on the office of the lieutenant governor.
A Republican, he'll face Democrat Terri Pickens Manweiler and Constitution Party candidate Pro-Life in November.
The lieutenant governor's main responsibilities include presiding over the Idaho Senate and serving as acting governor while the governor is out of state.
Bedke said the lieutenant governor must complement the governor.
"It won't be about my own self-aggrandizement," he said, referring to clashes between outgoing Lt. Gov. Janice McGeachin, who Bedke defeated in the Republican primary, and Gov. Brad Little. "I think Idaho loses when that happens."
Instead, Bedke said constituents would find him doing what he's always done: promoting Idaho and solving complex problems, like the infrastructure and transportation needs of a rapidly-growing state.
"We have been discovered and there's no going back," Bedke said.
Near the top of Bedke's list is education, which he said is the bedrock for a thriving Idaho.
"Everybody wants their kids to have a good education," he said.
Funding education, providing parents with school choice and preparing students to enter college or trade school after graduation are all essential to creating a vibrant economy in Idaho, Bedke said.
Such an economy enables those students to work and raise families in Idaho, rather than moving out of state for better opportunities.
"I am invested in Idaho's success and making sure everyone has an opportunity to succeed here," he said.
These days, some Idahoans are nervous, Bedke said — worried they'll wake up in 10 years and no longer recognize the state they call home.
For Bedke, maintaining Idaho's identity means preparing for growth, creating a good climate for business and providing great schools, all with "the lightest possible touch of government."
Those are the keys to safeguarding the quality of life that Idahoans have enjoyed for generations, he said, and ensuring that future generations can thrive in the Gem State, too.
"It's not perfect," Bedke said. "No place is. But it comes pretty darn close."
Recent Headlines
---