Solo and fabulous: Tod Hornby's decisions led him to the North Idaho music scene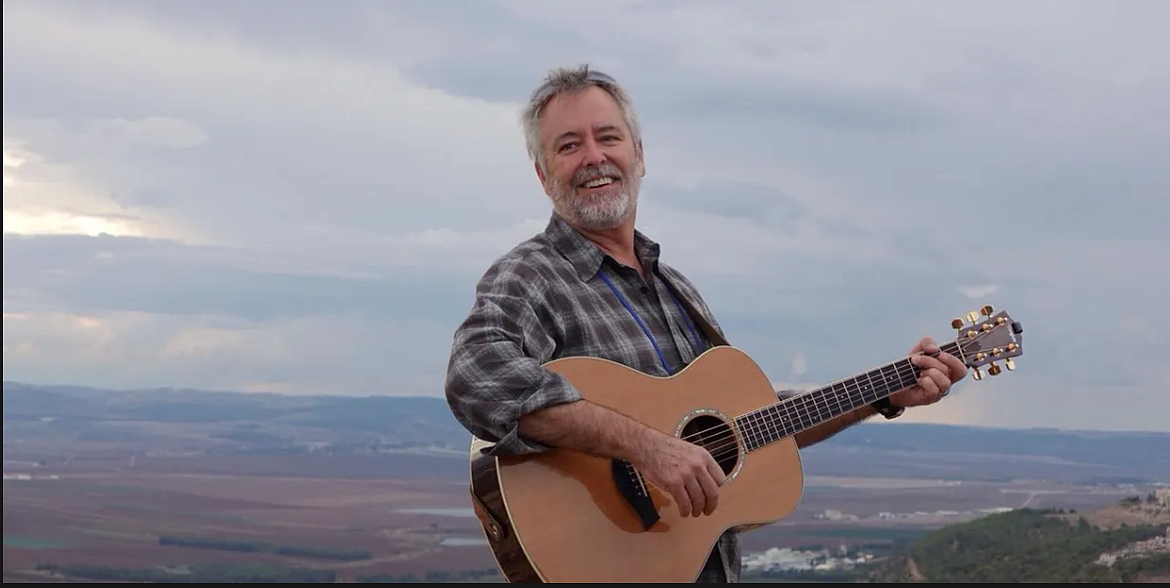 by
TOM RICHARDS/Musician Spotlight
|
October 19, 2022 1:00 AM
Tod Hornby spent much of his life pursuing the dream of being a rock star. His path led through some tough decisions to a very unusual outcome — a role for Hornby on the pastoral staff of a North Idaho church and a fabulous performer for the area's live music scene.
Hornby grew up in Boulder, Colo., in the 1970s. He still remembers the day that he knew he wanted to be a musician. Feb. 9, 1964, was the day the Beatles first performed on the Ed Sullivan show. Hornby was 6 and was mesmerized by the performance.
Boulder in the 1970s was both a hippy mecca and a central hub for rock musicians. James Guercio, manager of the band Chicago, had moved to Boulder and built Caribou Ranch, a recording studio, in 1972. The first hit out of the studio was "Rocky Mountain Way" by Joe Walsh, followed by albums from Chicago, Elton John, Supertramp, Amy Grant and many others. Hornby grew up surrounded by this music culture and soaked it all up, playing high school dances with bands in junior high and high school as lead guitarist and vocalist.
In 1979, Hornby was in college playing bass and singing harmony in a band that was doing all-original music and working to land a record contract with Epic records. As the band discussed a move to Southern California, he had to make a choice — he chose music, dropping out of college in his junior year to stay with the band.
He was able to make a living touring with the band for seven years. Southern California was a culture shock. Hornby's band was playing mellow country rock that had been a staple of the Boulder music scene but the scene in Los Angeles had just been taken over by new wave and punk.
The band struggled. Money was tight, which led to a lot of tension and fights. Some of the fights were over money spent on long-distance phone calls, something that would be hard to imagine today.
Many of the band members were married. Hornby worked out a secret code with his wife where he would try to place a collect phone call with a phony name. His wife would refuse to accept the call but would know that he was saying that he was both safe and thinking about her.
Eventually the band broke up. By this time, Hornby had friends and connections in Los Angeles and was able to pick up work as a studio musician playing bass as well as programming drum machines and playing with another band named The Procrastinators.
In 1986 he was faced with another big decision when his daughter was born. The Procrastinators were a party band and Hornby and the other members were living that lifestyle — gigs most every night followed by partying late into the night. Hornby made a radical decision to leave the band, Los Angeles and the party scene.
He first landed in Salt Lake City, working his way up into business management and eventually landed a job as general manager for Parrot Mechanical in North Idaho. He also re-engaged with church, first as a volunteer worship music leader in Salt Lake City and then at New Life church in Coeur d'Alene. This would lead to a full-time job on the pastoral staff at Lake City Community Church, where he served for 21 years before recently retiring.
Hornby met musician Buck Storm in Coeur d'Alene and the two of them put together a duo with acoustic guitars and their voices. Eventually he went solo, which is how you will see him today.
His focus is covers of songs that are not thought of as acoustic guitar songs — on any given night you will hear him covering music by The Cars, Hall & Oates and Steely Dan, all done with innovative guitar arrangements. His personal favorites include "Baker Street" by Gerry Rafferty and "Let's Stay Together" by Al Green. Hornby says he really enjoys playing as a solo musician, where he finds much less pressure and drama. He recalls great times with The Procrastinators, a group of friends that were like brothers, but there were also fights and tension he does not miss.
Playing as a solo musician is relaxing and allows him to work at his own pace. Today you will find him at peace, playing his favorite songs in his own style and adding something very special to North Idaho's music scene.
Tod Hornby can be seen at the following venues:
10/21 - Cork & Tap in Coeur d'Alene
10/28 - Studio 107 in Coeur d'Alene
11/16 - South Perry Lantern in Spokane
12/10 - Cork & Tap
• • •
Tom Richards is a music lover, the lead singer in local blues band Dr. Phil & the Enablers and the owner of The Snake Pit.
Recent Headlines
---