Create hosting an evening of international music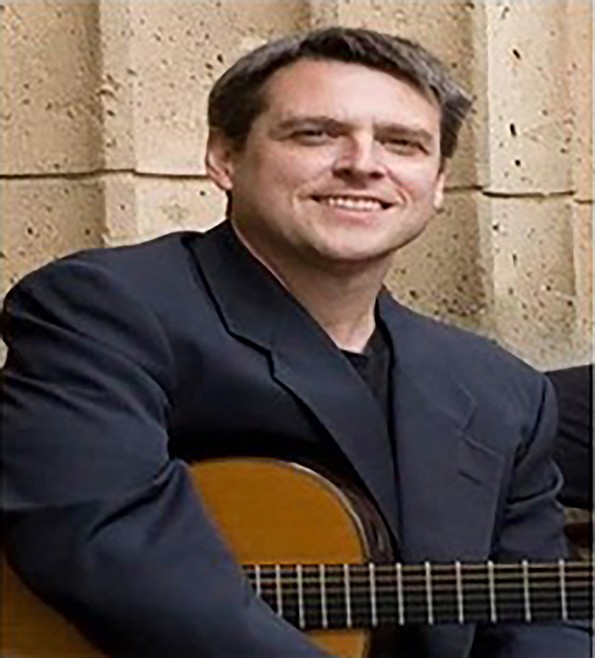 Dr. Paul Grove, Ph.D, a professor at Gonzaga University, will perform in concert on Friday, Oct. 21, at Create Art Center in Newport. The concert will begin at 6 p.m.
(Courtesy photo)
|
October 21, 2022 1:00 AM
Create Art Center in Newport has the privilege of hosting guitarist Dr. Paul Grove, Ph.D, in concert on Friday, Oct. 21. The concert will begin at 6 p.m.
Grove, a professor at Gonzaga University, will provide diverse guitar music from around the world.
"Music from all over" arises from the global challenges facing the world. The music comes from Ukraine, Ghana, Brazil, Japan, the United States and many other countries, according to Joyce Weir of Create Art Center.
"The universal language of music enhances our community and commonality, allowing us to hear one another and be heard, creating an atmosphere of curiosity and empathy," she said.
According to Gonzaga University's website, Grove has gone on extensive tours in the Northwest, California, North Caroline and Virginia; in Quebec, Ontario and British Columbia in Canada; and in Russia, Brail, and India. He has performed with the Spokane and Coeur d'Alene symphonies, Gonzaga University Symphony and other regional ensembles.
He has received national recognition and was presented with the Jacob Javits research grant for his study of Russian music; and a Presser Scholarship for outstanding musical and scholastic work, among others.
Tickets are $12 in advance, $15 the day of the concert for adults, and $5 for students. They are available at Create Art Center, 900 W. Fourth, Newport, Wash., or online at www.createarts.org.
Recent Headlines
---