Preliminary hearing waived in arson case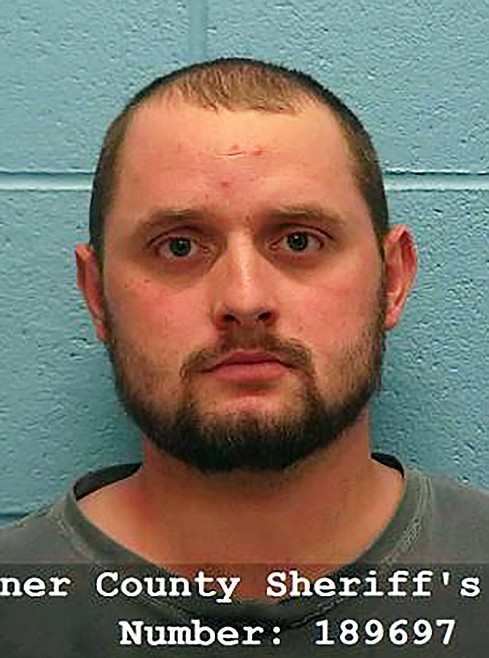 SANDPOINT — A Bonner County man was bound over in district court on Thursday to face charges he set a series of wildfires this summer.
Ryan Nathaniel Greene, 23, was scheduled to appear for a preliminary hearing Thursday but instead will be heading directly to an arraignment hearing at the end of the month on Oct. 31.
Greene was arrested Aug. 31 by Bonner County Sheriff's deputies following a lengthy investigation involving local, state, and federal agencies as the authorities attempted to determine who had started several wildfires in the Priest River area.
According to Rod Weeks, a fire investigator for Idaho Department of Lands, the fires, which occurred on state and federal land, were relatively unsuccessful, burning very little land and, as far as he was aware, resulting in no deaths.
Greene came to investigators' attention after they determined he was in the area of several suspicious fires near Priest River. According to a probable cause affidavit, he is suspected of starting the Buzzsaw, Mundy Lane, Thursday, Little Thursday, Mangy, Nail, and Gunsmith fires, all of which were set between July 20 and Aug. 4 of this year.
Five of the six fires began on Mundy Lane and the sixth, the Gunsmith Fire, started two miles off of Highway 57. All of the fires investigated were near Priest River, where Greene lives.
According to court records, Bonner County Sheriff's Deputy Chad Vogt said he noticed similarities between the recent fires and several wildland fires reported in the same area the year before.
Deputies said their attention narrowed on Greene cars matching the description of those owned by the Priest River man's parents could be seen on game cameras leaving the scenes of the fires.
The investigation was a "top priority" for his department, Bonner County Sheriff Daryl Wheeler said when announcing the arrest.
"Over the past two years, multiple intentional wildland fires have been set on Idaho public lands and U.S. Forest Service property in the Priest River area," BCSO officials said in a Wednesday press release.
If convicted, Greene faces up to 10 years for each felony arson charge.
Recent Headlines
---