Idaho nonprofits pinched by inflation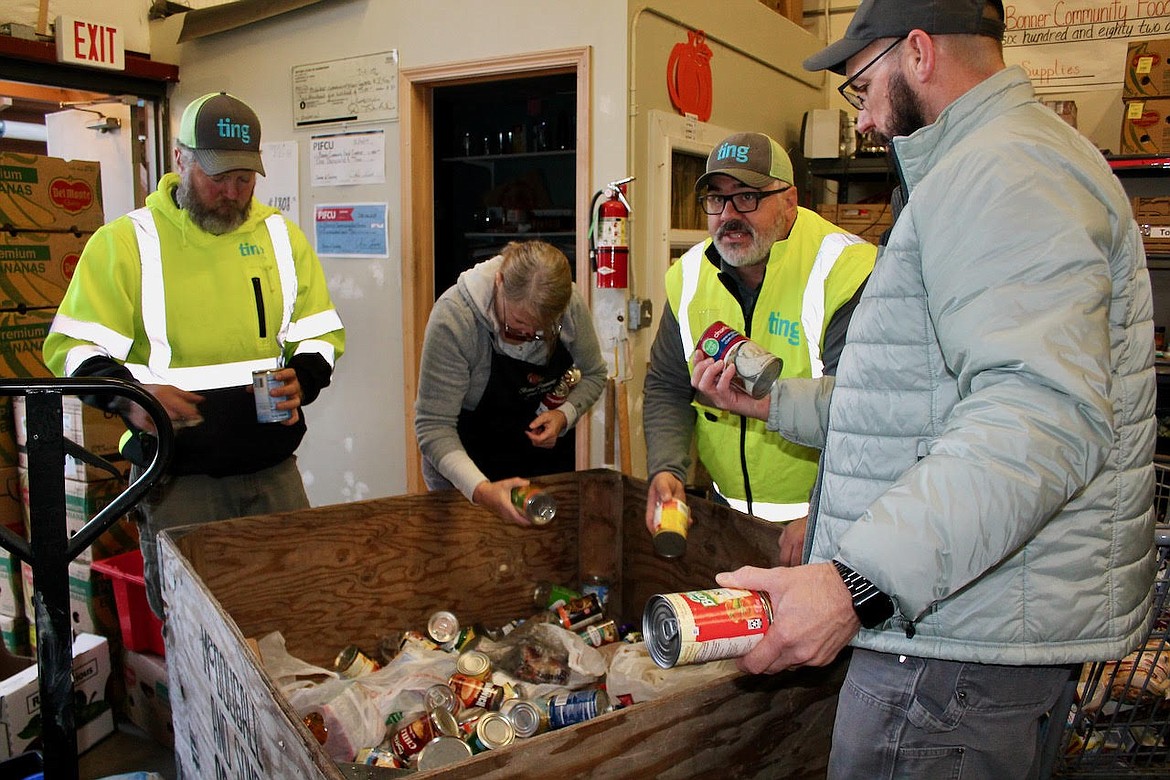 Ting employees help out at the Bonner Community Food Bank.
(Photo courtesy TING SANDPOINT)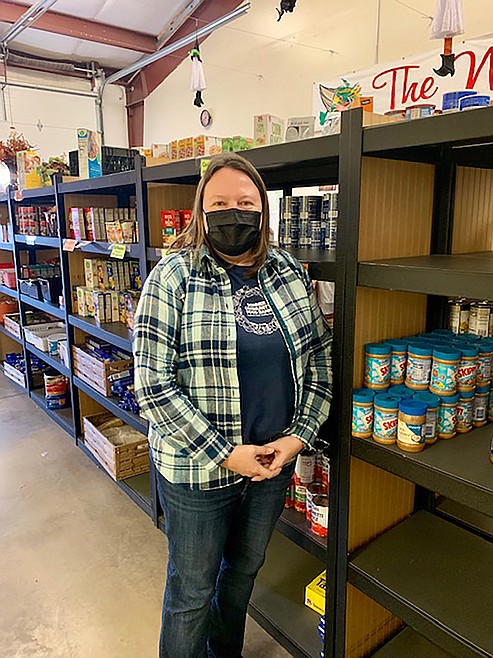 Above, heavy demand has left the Bonner Community Food Bank is in need of some serious assistance from the public. Above, BCFB Executive Director Debbie Love stands by a few of the facility's shelves late last year.
Previous
Next
by
KAYE THORNBRUGH
Hagadone News Network
|
October 30, 2022 1:00 AM
COEUR d'ALENE — Giving to Idaho nonprofits is up, according to a new report from the Idaho Nonprofit Center. But nonprofits are still feeling the squeeze of inflation.
Nonprofits are the fifth-largest private employment sector in the Gem State, employing more than 67,000 Idahoans. About half of those jobs are in health care.
"Idaho runs on nonprofits," said Kevin Bailey, CEO of the Idaho Nonprofit Center. "You cannot walk more than a block without encountering the impact of an organization."
There are more than 9,400 registered nonprofits in Idaho, including around 7,300 501(c)3 charitable organizations.
But the new report estimates that half of Idaho's nonprofits don't have the resources or support needed to meet their community's needs.
Those needs are greater than they've been in recent memory.
"People are coming to us who never came to us before, looking for assistance," said Larry Riley, St. Vincent de Paul North Idaho's executive director. "These are people who never thought they would ask."
The North Idaho agency offers programs such as housing, employment and social services for low-income, veteran and homeless clients.
St. Vincent de Paul has received about the same number of contributions in 2022 as in recent years, Riley said. But donors are unable to contribute as much as they have in the past and the money doesn't stretch as far as it used to.
"Everything is costing more, and even though people have received wage increases, it's not keeping up," Riley said.
That makes it harder to provides services that North Idahoans rely on.
"You make tough decisions," Riley said. "You can't turn anybody away at a kitchen when they need to eat."
That means cutting back wherever possible, such as not filling vacant positions in order to save on payroll and use those funds to help feed and shelter people. St. Vincent de Paul went into 2022 with a budget for 85 employees; the agency is currently operating with close to 70.
"The people who are working here are working harder," Riley said.
A clear economic indicator is sales at St. Vincent's thrift stores, Riley said, which make up about 33% of the agency's funding.
Through September, sales were down 13% from last year. It makes a big impact.
"That's over a couple hundred grand," Riley said. "That money goes straight to supporting the services we provide."
Like St. Vincent's the Bonner Community Food Bank also has seen a steady rise in both the amount of visits and the number of families using the facility. In 2020, food bank visits jumped to 24,500 whereas in 2019, the food bank saw 18,400 visits.
In 2021, the total number of households assisted by the food bank was over 12,200, Debbie Love, food bank director, said. Last year, the food bank saw an average of 1,020 families; this year, that number has increased to almost 1,350 families per month.
For those looking to help, Love said area residents can go online to foodbank83864.com.
The Idaho Nonprofit Center reported that nonprofits bring significant funds to Idaho, including $4.8 billion out-of-state resources, such as private and federal grants.
State and federal grants provide about 56% of funds for St. Vincent. But the dollar amounts that the agency relies on have declined, Riley said, as resources are stretched even thinner.
"The pie is the same size, but we have more agencies trying to get a share of that pie," he said.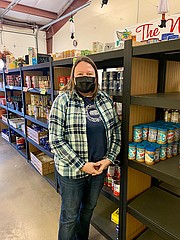 Recent Headlines
---