Ting goes live in Kootenai area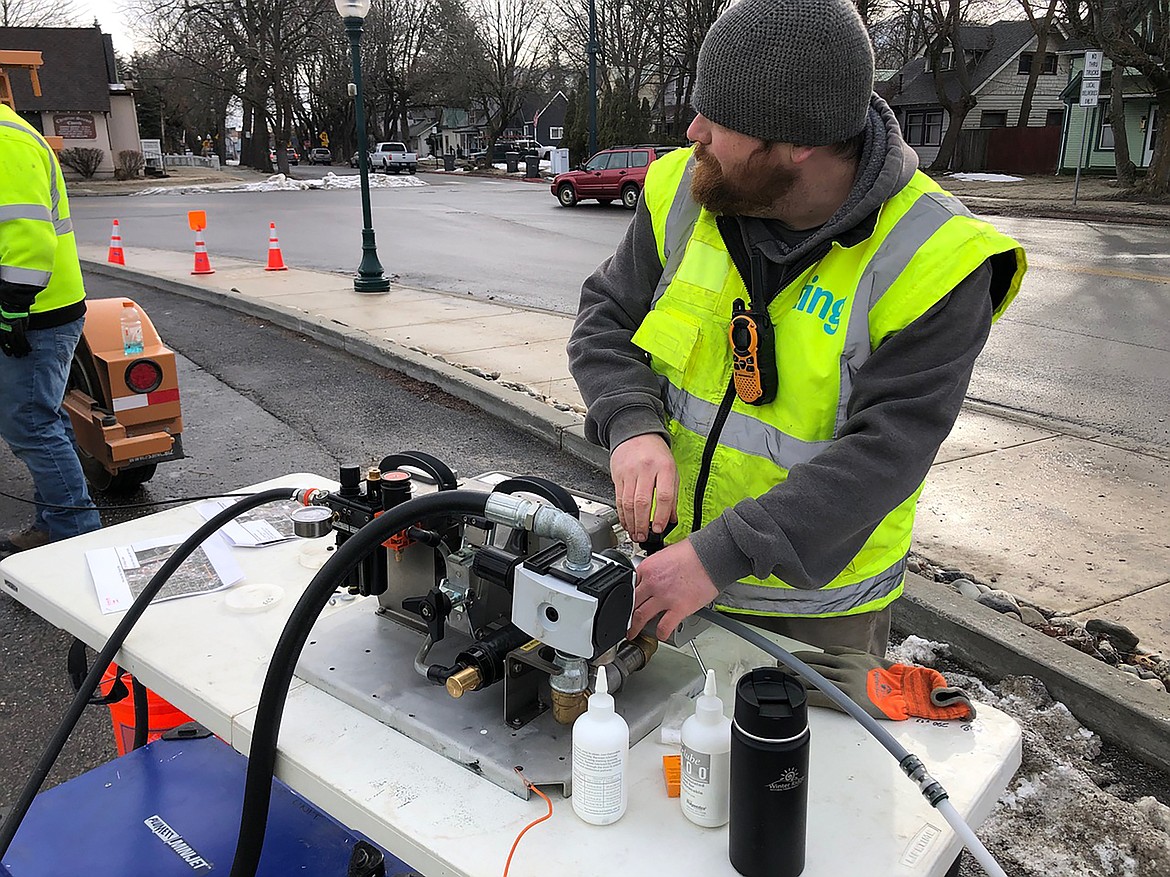 Ting Internet, a division of Tucows, is officially live in the Kootenai area. Above, crews work to lay line in the community earlier this year.
(Courtesy photo)
|
September 2, 2022 1:00 AM
KOOTENAI — Ting Internet, a division of Tucows, is officially live in the Kootenai area.
"I am thrilled for us to officially be servicing Kootenai with Ting's fiber," said Kari Saccomanno, Ting city manager for the Greater Sandpoint area. "I know how important fast, reliable and affordable internet access is, and am confident in the benefits that next-generation connectivity will bring for our broader community."

Ting officials said the company's goal is to bring the speed and reliability of gigabit fiber internet to communities across the United States. Unlike cable internet, which transmits data through a copper wiring infrastructure, fiber internet is not shared between neighbors, resulting in higher speeds and service reliability, the company said.
"The city of Kootenai is very excited to welcome Ting Internet. Local fiber internet access is a new first-class service for everyone within our community, which is especially important in the digital world that we live in," said Nancy Lewis, Kootenai mayor, said when news of the expansion into the community was announced in late March. "Services like Ting Internet are vital as our city continues to grow; they open new opportunities and provide an excellent incentive for prospective residents looking to move to our area."
The first Ting Internet customer in Sandpoint was lit in June 2018 and, thanks to resident interest and proactive government participation, the service was able to expand to the surrounding regions. In addition to Sandpoint, other community served by Ting include Ponderay, Dover and Kootenai.
Ting's offers three tiers of residential internet in the greater Sandpoint region — $39 per month for 50 Mbps; $69 per month for 200 Mbps; and $89 per month for Ting's gigabit fiber internet with 1,000 Mbps.
More addresses will be added throughout the year, but the lighting up on Kootenai "is an exciting milestone that promises local residents, businesses and enterprises faster and more reliable connectivity," Ting officials said.
Information: ting.com/greatersandpoint
Recent Headlines
---