Cornhole tourney set for Saturday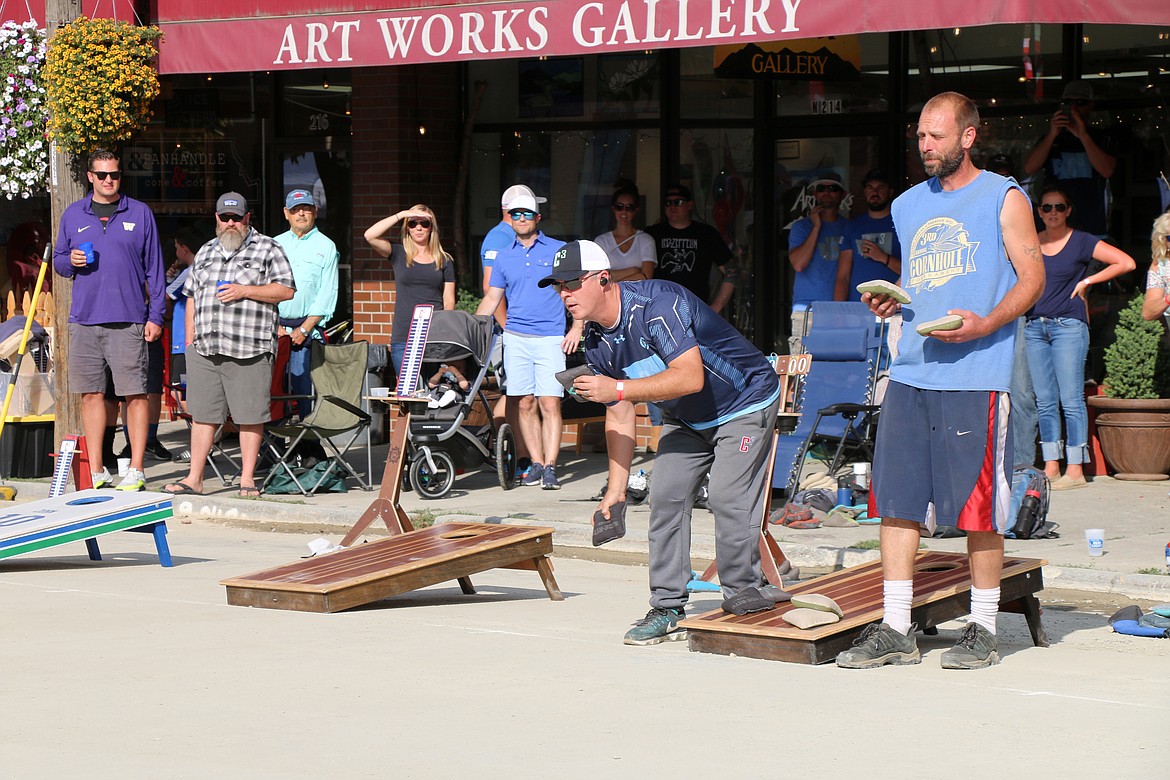 Len Hiatt, left, and Ryan Huffey compete the finals of the Cornhole Classic Tournament in 2018. Cornhole will again be taking over the downtown as the 7B Baggers hosts the club's annual Downtown CASA Throwdown on Saturday.
(File photo/CAROLINE LOBSINGER)
|
September 8, 2022 1:00 AM
Cornhole will be taking over the downtown on Saturday as the 7B Baggers hosts the club's annual Downtown CASA Throwdown.
The tournament, which features categories for all levels of players, will begin at 9 a.m. on Saturday, Sept. 10. The tournament benefits North Idaho CASA.
Last year, 7B Baggers raised over $4,000 for North Idaho CASA, and are hoping to raise even more this year.
In addition to the tournament, organizers said there also will be a fun "airmail" competition with a chance to win some cash and plenty of raffle items.
This year's tournament will be held on Second Avenue between Main and Church streets. There will be three different levels — advanced, competitive and beginners, each with a singles division and doubles division. Every player is guaranteed four games in each division.
The cost is $40 for advanced, 30 for competitive, and $10 for beginners per person per division. There will be trophies awarded for the top individuals/teams, as well as cash prizes for the advanced and competitive levels and prizes for the beginner level.
There is a 9 a.m. start for advanced singles, competitive doubles, and beginner doubles. There is a 2 p.m. start time for advanced doubles, competitive singles, and beginner singles.
Registration begins at 8 a.m. behind 219. The community and all cornhole players are invited will join 7B Baggers to help raise money for a great cause.
Recent Headlines
---