Empowering Parents grant program goes live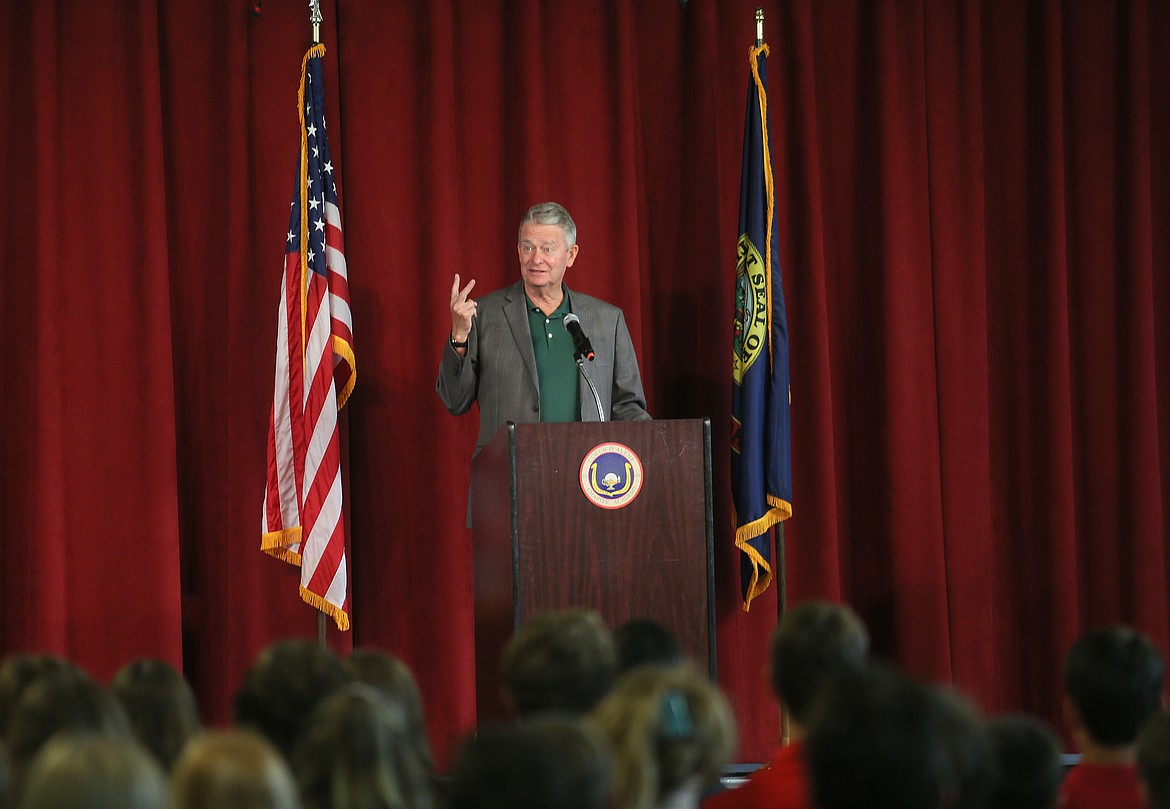 Gov. Brad Little congratulates Coeur d'Alene Charter Academy students on their second week back to school as he shares news of the new Empowering Parents program.
DEVIN WEEKS/Press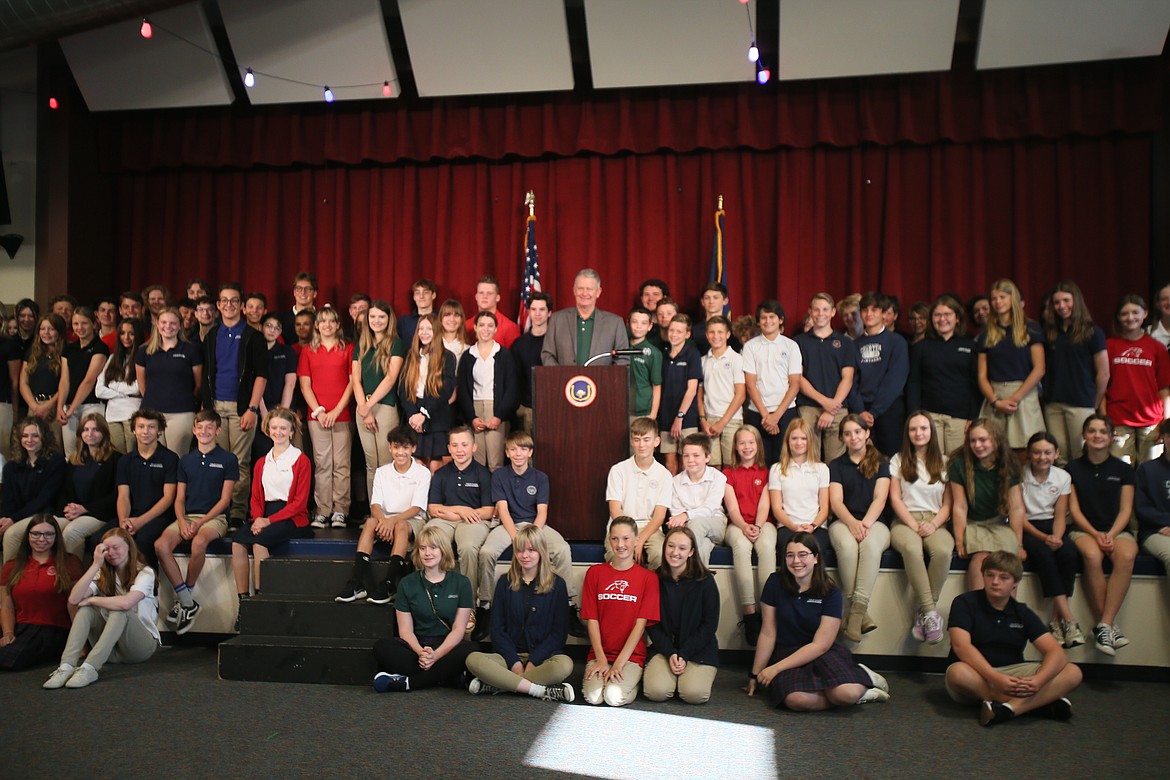 Idaho Gov. Brad Little snaps a group photo with eighth-through-12th graders in Coeur d'Alene Charter Academy after announcing Empowering Parents program news Thursday morning.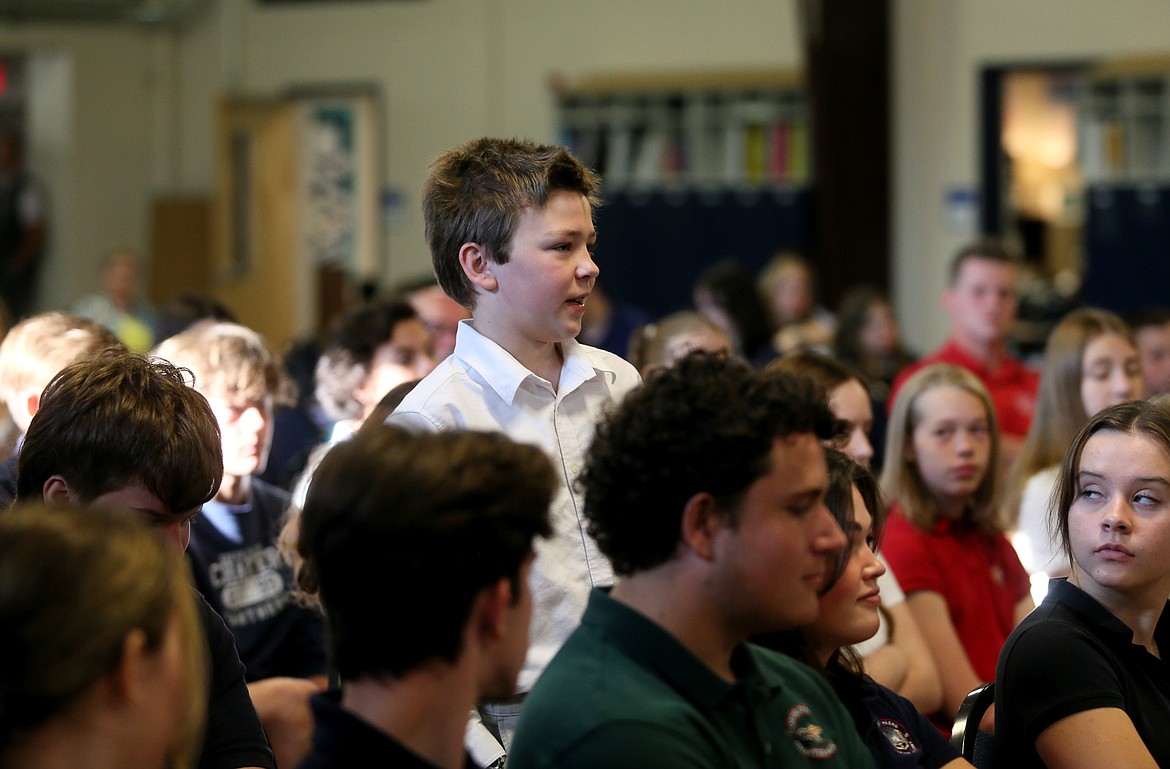 Coeur d'Alene Charter Academy eighth grader Damien Hober poses a question to Gov. Brad Little on Thursday morning.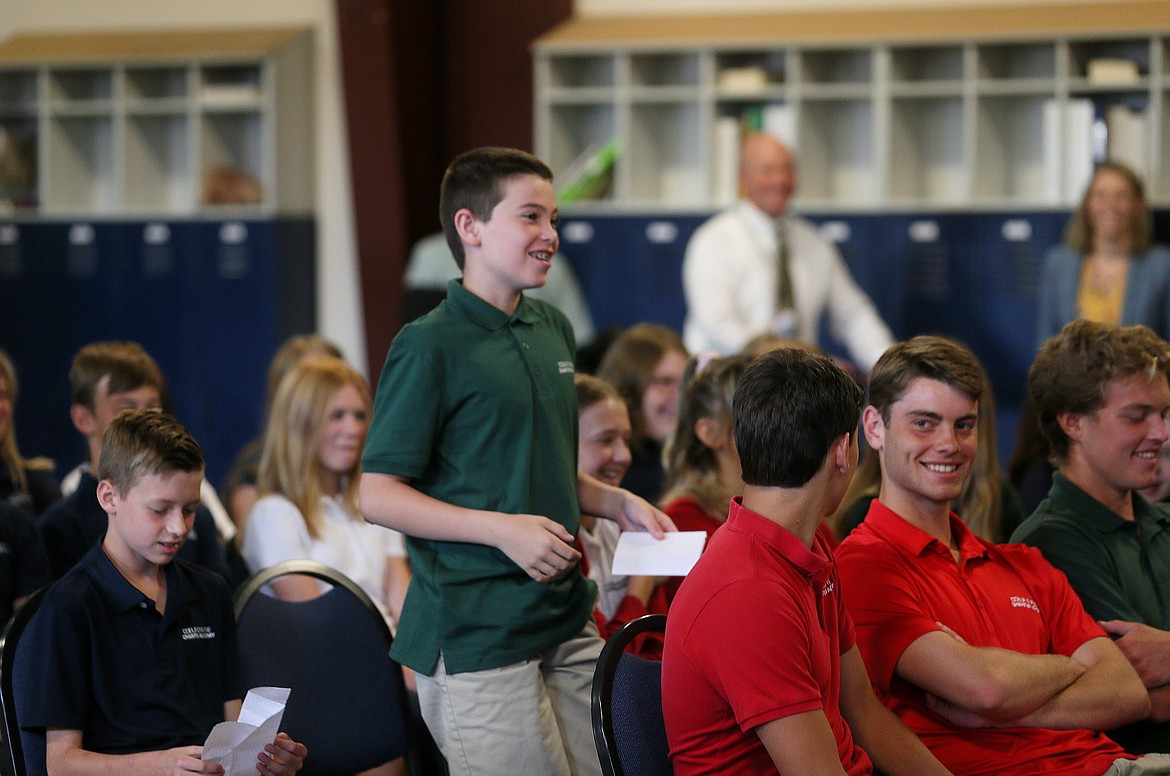 Eighth grader Mason Stevenson asks Gov. Brad Little a question about funding for the new Empowering Parents program Thursday morning at Coeur d'Alene Charter Academy.
Previous
Next
by
DEVIN WEEKS
Hagadone News Network
|
September 11, 2022 1:00 AM
A new statewide program to support the educational needs of K-12 students launched Thursday.
Gov. Brad Little spoke to students at Coeur d'Alene Charter Academy in the morning to share the news of the $50 million Empowering Parents initiative just before it went live.
"It's a program for literally all families in Idaho," Little said.
He said many Idaho families experienced real challenges through the COVID-19 pandemic.
The Empowering Parents is based on Little's $50 million Strong Families, Strong Students initiative that launched in 2020. Through this program, more than 18,000 Idaho families and 46,000 students were served.
"To build on this success, this year I signed Senate Bill 1255, which put $50 million into a new program," Little said. "Today is the start of that."
Empowering Parents was crafted to provide eligible families with grant funds for use toward education services and devices as students continue to recover from learning loss caused by pandemic disruptions.
All K-12 students are eligible, regardless of what kind of school they attend. Awards are determined by the adjusted gross income of parents or guardians, with priority going to families that earn $60,000 or less per year.
Eligible families can receive a credit for $1,000 per child up to $3,000 per family to be used in the Empowering Parents online marketplace. Awardees have 24 months to use the funds. About 16,000 awards are expected to be granted.
The governor fielded questions from eighth-through-12th-grade government and civics students.
Eighth-grader Mason Stevenson, who came prepared with written questions, asked about the funding source.
"Where will the money come from?" Mason asked.
"The money we spent last week in the special session was basically part of the surplus," Little answered. "For every dollar we thought we'd raise a year and a half ago, we raised $1.25.
"We had this big surplus that was sitting there, so I made the determination with my legislative partners we were gonna basically give a lot of it back to your parents, businesses, to whoever paid it, and they were going to put this additional $330 million into K-12 and $80 million into in-demand careers and make that available," he continued. "Some of its ongoing money, some of it is a surplus, but of course that surplus came from ongoing."
Mason said knowing where the funding is coming from will help people understand what Little is getting at or why he wants to help.
"I feel like that's a great thing because I know that a lot of families can't afford a lot of things," he said. "Helping them with their child's academic purposes is a great thing to do."
Senior Austin Mahnke said he's proud Little shared the news at Charter.
"I was happy to see that he's prioritizing education," Austin said.
The Empowering Parents application window is open now. The first wave of grants will be funded Oct. 7. The second wave of grants for eligible families earning an annual $75,000 or less will be funded on Oct. 12. The third wave of grants, if funding is still available, will be awarded to eligible families earning more than $75,000 per year and will be funded Oct. 20.
"We're excited about what we're doing in the education field," Little said. "We're excited about what's taking place in Idaho."
Info: empoweringparents.idaho.gov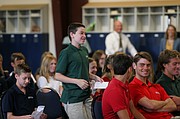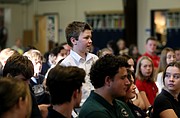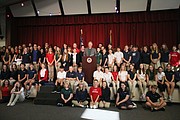 Recent Headlines
---