State of the Scotchmans promises wilderness fun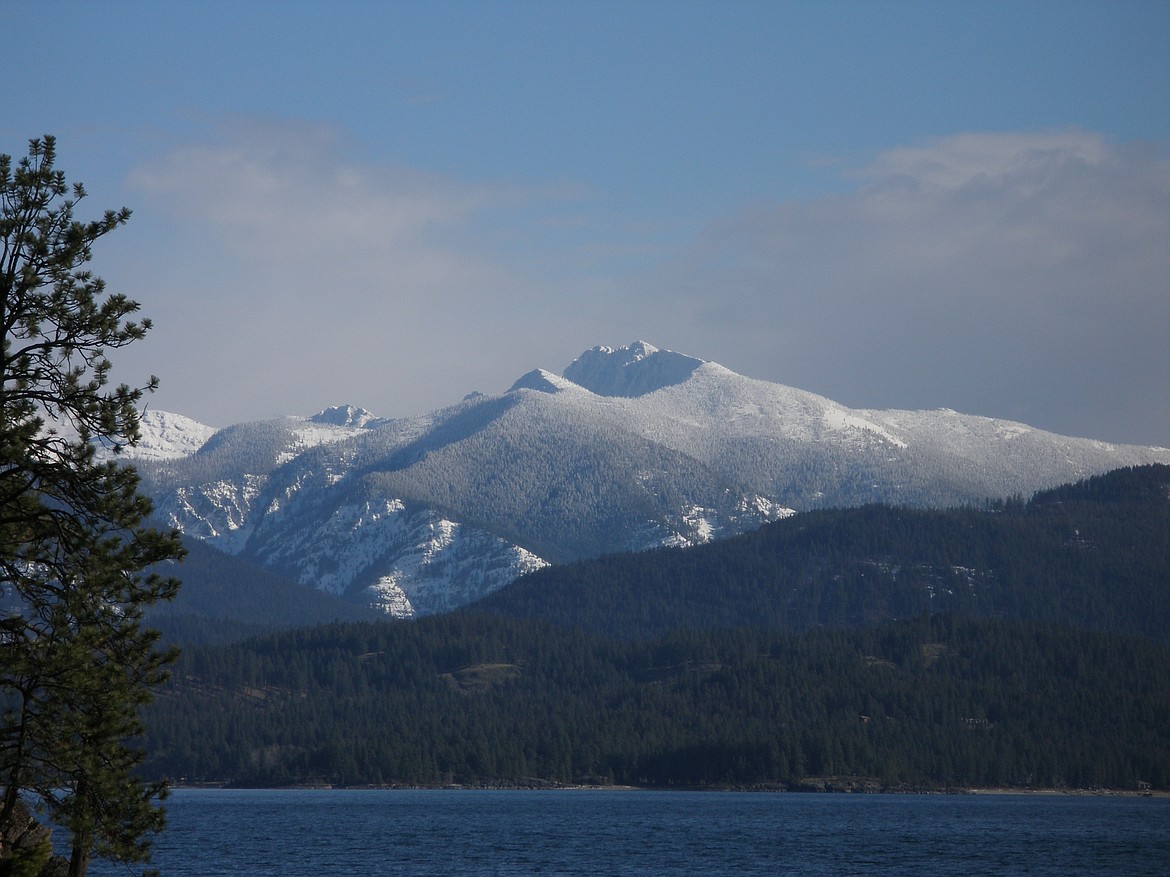 A view of the Scotchmans from Lake Pend Oreille. The State of the Scotchmans. The event, which features fun, games, music, and more, will be held Sunday, Sept. 18, from 3-8 p.m. MT/2-7 p.m. PT at Blue C Ranch Shanty at Cherry Hill just west of Heron, Mont., at 127 MT Hwy 200.
(Courtesy photo)
|
September 13, 2022 1:00 AM
It's been another busy year in the work to save the area's wild backyard, and as always, Friends of Scotchman Peaks Wilderness is excited to update the public on their progress.
Enter the State of the Scotchmans. A celebration of another year of wilderness work, the event features fun, games, music, and more. It all happens Sunday, Sept. 18, from 3-8 p.m. MT/2-7 p.m. PT at Blue C Ranch Shanty at Cherry Hill just west of Heron, Mont., at 127 MT Hwy 200.
"The State of the Scotchmans is one of our biggest events of the year," said FSPW Executive Director Phil Hough. "We're always excited to celebrate and share our progress with the Friends that make our work possible. Plus, it's a FUN time!"
Attendees can expect exciting raffle items, music by Boulder Creek Bluegrass Band starting at 3 p.m., a volunteer award ceremony honoring the most dedicated FSPW supporters of the year, a raffle and desserts. Kim Annis will share bear stories from her extensive experience in the predators' natural habitats. And of course, Phil will deliver his annual State of the Scotchmans Address, sharing all the highlights of the year so far.
Attendees should bring their own picnic meals and chairs to make the most of the afternoon. As always, it's good to be prepared for any weather conditions, too.
The State of the Scotchmans is the perfect place to meet up with fellow outdoors lovers and share some enthusiasm for the clean air and water of the Scotchmans' wild country. And that energy is infectious. You may find yourself signing up for volunteer work or the many hikes and events that educate and entertain people all around the region.
FSPW staff and supporters are looking forward to seeing you at this year's State of the Scotchmans event. Keep your eye on www.scotchmanpeaks.org for more information on this and many other special events.
Recent Headlines
---