Museum sets birthday celebration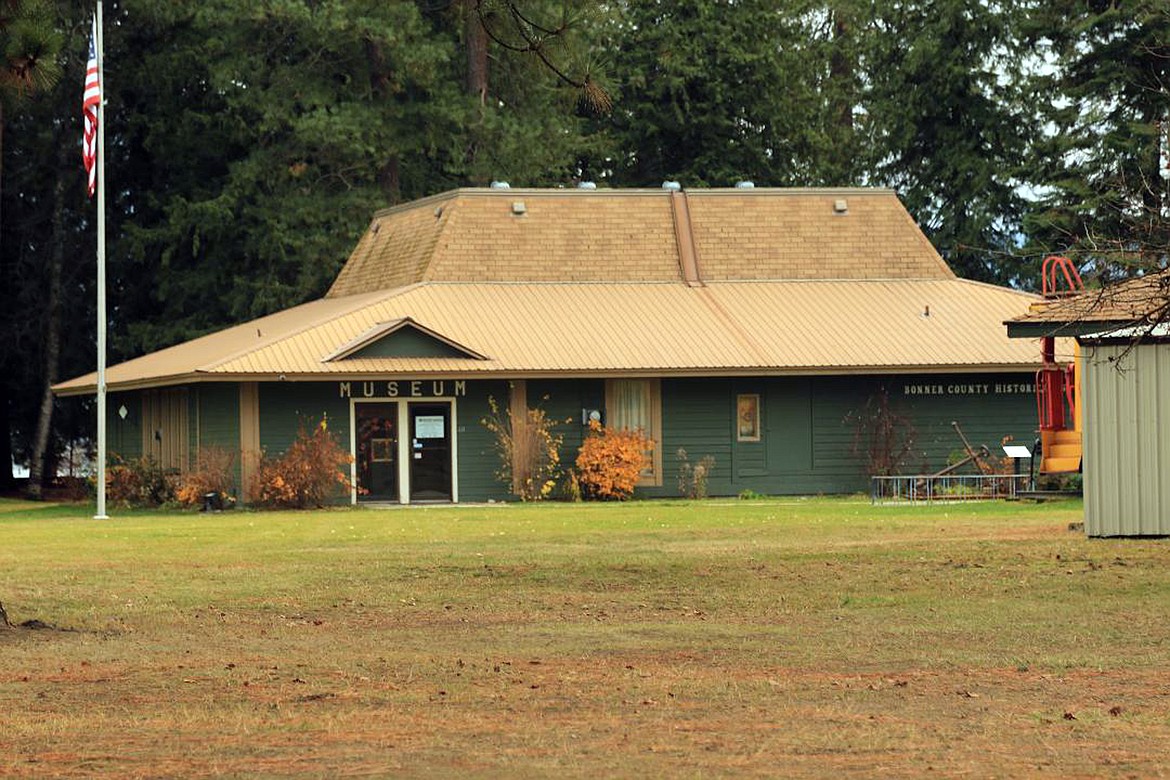 Bonner County History Museum
(Courtesy photo)
|
September 15, 2022 1:00 AM
In 1972, a small group of local history buffs, led by K.T. Littlefield, applied for incorporation of a new nonprofit: the Bonner County Historical Society.
Over the next six years, they raised over $50,000 to build the Bonner County History Museum in Lakeview Park. Their energy and enthusiasm for local history brought to life an organization that has supported this community for decades, providing robust education programming, exhibits, and research resources to local and visitors.
Now, the museum welcomes the community to join them in celebrating BCHS's 50th anniversary. As the kickoff to this special year, the museum is hosting a 50th birthday party on its front lawn at 611 S. Ella Ave. on Friday, Sept. 16. The annual membership meeting will begin at 3:30 p.m. and will include a review of BCHS's annual report and strategic plan, as well as approval of board member term renewals. The public is welcome to attend.
At 4 p.m. the birthday celebration shall commence, with cake and beverages, as well as a time capsule activity! Community members are encouraged to bring a memento, photo, or note that embodies life in Bonner County today to drop in the time capsule. It will be sealed next summer and not opened again until 2072.
There will be opportunities to learn more about the museum's programs, sign up to volunteer, and even donate objects to the collection. In fact, a prize will be awarded for the best object from the 1970s donated to the Museum during the event- but remember, it must have some connection to Bonner County.
This event will also kick off a fundraising campaign for the museum. Over the next year, we hope to raise $50,000 to help sustain and upgrade our facility into the coming decades, ensuring BCHS can continue to preserve our past and serve our future. The Bonner County Historical Society & Museum is a private, non-profit organization whose membership is open to all. Donations made to BCHS are tax-deductible.
The museum is located at 611 S. Ella Ave. in Sandpoint. Regular hours are Tuesday through Friday, 10 a.m. to 4 p.m. Admission is $4 for adults, $3 for seniors, $1 for children 6 to 18 years old. Members and children under six are free.
On the first Saturday of each month, the museum is also open 10 a.m. to 2 p.m. and admission is free.
For more information, contact the Bonner County Historical Society and Museum by phone at 208-263-2344, follow on Facebook and Instagram, or online at bonnercountyhistory.org.
Recent Headlines
---