Sandpoint council approves Division Ave. improvement funding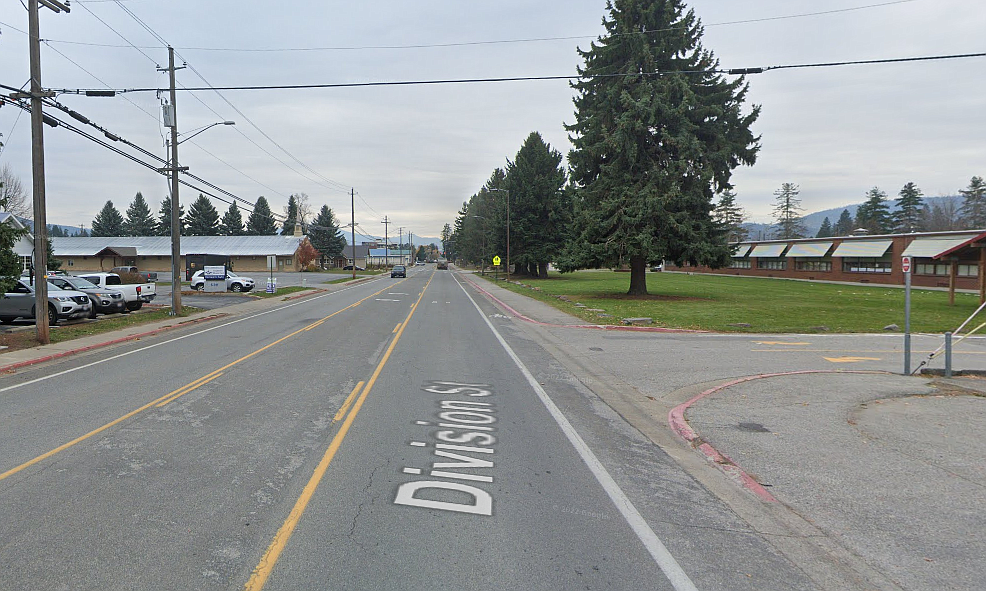 A section of Division Avenue in Sandpoint - not to be confused with Division Street - that is frequently used by Sandpoint School District students to get to school will see improvements in the coming months after grant funding for the project was approved.
IMAGE COURTESY GOOGLE MAPS
|
September 17, 2022 1:20 AM
SANDPOINT – The city council unanimously approved a $250,000-grant agreement to see road and pathway improvements specifically for child pedestrians on Division Street.
"We have sidewalks that are non-compliant. By going through the driveway aprons, they don't meet (Americans with Disabilities Act requirements). And quite frankly, as we have discussed on many occasions, the lack of a buffer at this location makes it very difficult to maintain during the snow season." City Infrastructure Development Services Manager Amanda Wilson said.
The quarter-million-dollar grant is the maximum allowed and comes from the Local Highway Technical Assistance Council and the child pedestrian safety program. The pedestrian program ranks proposed projects based on priority and other criteria, in the state, to issue funds.
The Division Avenue Corridor Improvement Project will see improvements along the eastern side of Division Avenue, stretching from south of Superior Street to Highway 2. Students most traffic the section of road due to the fact that it extends past the library and both the High school and Middle school.
After the completion of a 2021 road safety audit, improvements to Divison Avenue were revealed to be a priority and thus were adopted into the Multimodel Transportation Master Plan later that spring. The main issue this project will tackle, phase one of the Division Avenue Corridor Improvement Project, as detailed in a presentation given by Wilson, showed that most of the improvements would come to the walkways which the audit deemed hazardous.
With nearly 2,000 students, an average of 6,000 trips per day, and the use as a primary truck route, Wilson explained that while this is just the first phase of the project there is more to come to the tune of $10,000,000 in improvements.
"This phase one is the first step in moving the project forward. It's obviously long from solving are far from solving all of the challenges in this corridor, but it's taking at least the first effort towards that end goal. It is a multi-year project." Wilson said.
Other improvements in this phase include providing a wider multi-use path that meets ADA standards, a wider planting strip, and bringing the roads to a "more manageable width" Wilson said.
Since this grant agreement has been approved, Wilson said the goal is complete this phase of the project by December 2023.
Recent Headlines
---