Amended complaint filed in tort case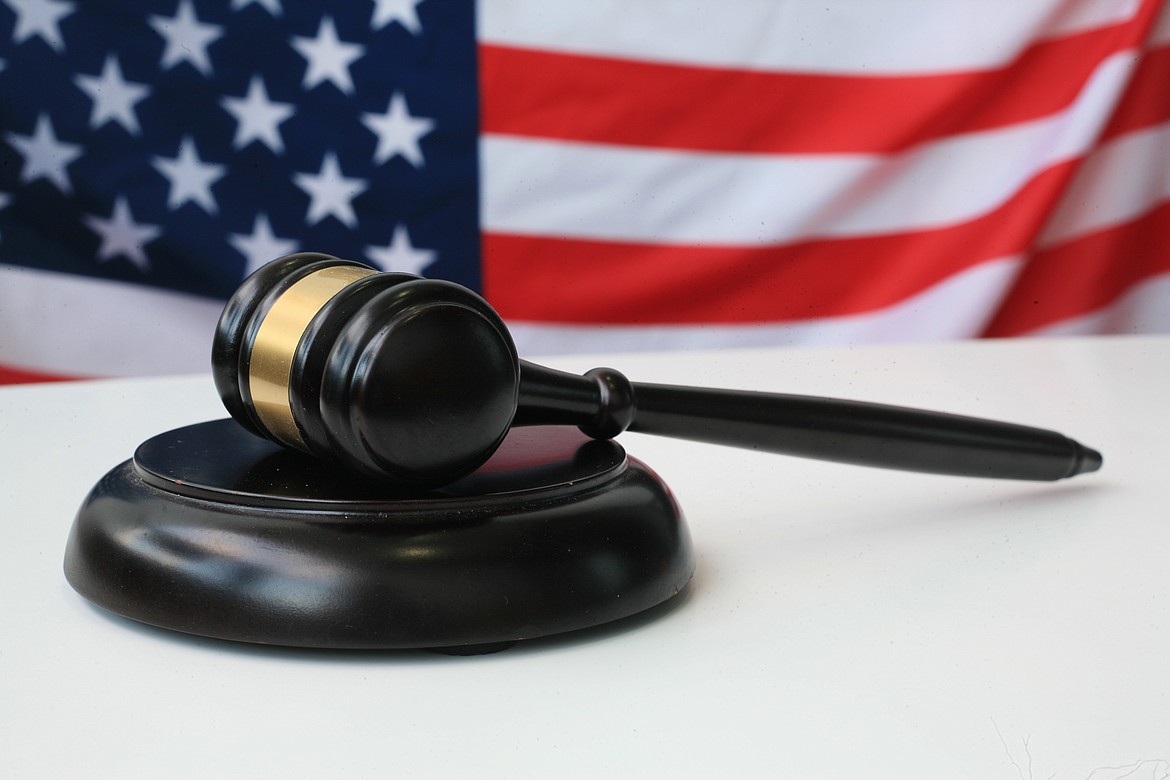 (Photo courtesy SERGEI TOKMAKOV, TERMS.LAW VIA PIXABAY)
by
DANIEL RADFORD
Staff Writer
|
September 21, 2022 1:00 AM
▶️ Listen to this article now.
SANDPOINT — A deputy county civil prosecutor has notified the county he plans to file a lawsuit over alleged defamation and retaliation by Bonner County commissioners.
An updated tort claim was filed Sept. 6 by attorney Bill Mauk on behalf of Dustin Scott Bauer in his tort claim against Bonner County. Bauer, who is a deputy civil prosecutor for Bonner County, lost his position as the commissioners' legal counsel, he believes, as retaliation for unpopular legal advice.
A tort is a filing that alleges civil wrongdoing that caused loss or harm from an action. Torts allow the opportunity for cases to be settled out of court before a suit is filed.
The complaint alleges that Bauer, who served as the legal advisor for county matters before Bill Wilson, was removed from the post after providing legal advice that did not align with the opinions of Commission Chair Dan McDonald and the chief information officer Brad Ptashkin.
In the legal filing, Bauer and attorney said the retaliatory and defamatory events occurred from May to December 2021.
Bauer, who had advised the commission and county in legal matters since 2007, was asked regularly for consultation regarding the legality of handling the county's information with a cloud storage network.
Bauer had repeatedly given counsel about the legality of cloud data storage and data custodial requirements throughout 2020 and 2021. He reiterated that advice in response to officials' desire to consolidate and centrally manage data from county offices and to create a new "chief information officer position. Following the discussions, Ptashkin was appointed county CIO.
According to the amended complaint filed by Mauk, in early December 2021 Bauer told commissioners that "Ptashkin could not put the official data of other elected officials and their agencies into a cloud storage framework without first securing approval from each of the elected officials legally responsible for and controlling the data."
Since the elected officials are the county constitutional officers of their own data, Bauer told county officials that Ptashkin would need their express consent to store their and their departments' data in the cloud.
The complaint alleges that within days of reiterating that advice, the chief information officer job description was changed on Bonner County's website to remove any "express delineation" of each constitutional officer's custodial responsibilities.
On Jan. 3, Bauer was removed as legal counsel to the Board of Commissioners and their controlled departments, according to the tort claim.
In the claim, Bauer alleged Ptashkin told McDonald that he asked Ptashkin to install software capable of hacking a county computer, which Ptashkin said he refused to do. He also alleged that Ptashkin claimed Bauer directed installation of such software on other county computers, and that Bauer had successfully used such software to access personal and private information of several county employees — including county commissioners.
The complaint alleges that McDonald took Ptashkin at his word and repeated similar claims multiple times, including to the county Clerk Mike Rosedale, Wilson and Bonner County Prosecutor Louis Marshall.
Furthermore, the complaint alleges that McDonald continued "publicly maligning and defaming Bauer orally, in writing and in social media," throughout 2021 and into 2022.
In the Sept. 6 complaint, Mauk lists several additional ways that he believes his client's rights were ignored and violated, including that Bauer's procedural rights were deprived, that his interests in his good name and professional reputation were deprived, that he faced retaliation for engaging in protected activities as a public employee in Idaho, and lastly that his client faced "various breach of contract, defamation and other tort claims."
Mauk points out that Bauer has exhausted his other legal options. He filed a grievance and harassment complaint with the county the day he filed his tort claim, as well as a name-clearing request.
He also amended the above filings on Sunday, Jan. 2 — the day before he was fired as legal advisor by the commissioners.
In response to Bauer's grievances, Bonner County's Human Resource Department retained a private law firm to investigate the claims. The complaint alleges that in the course of the investigation Ptashkin and the commissioners refused to cooperate and instructed county employees to do the same.
Nearly a year after the first alleged accusation of hacking, the investigation found that commissioners "retaliated against [Bauer] because … Bauer gave them legal advice that was contrary to what they wanted to hear." The investigators also concluded that the legal advice Bauer gave the commissioners was sound and "legally correct," according to Marshall.
The investigators also found that McDonald publicly insulted Bauer, sent multiple emails attacking his competence, blamed Bauer for citizens' concerns, and accused Bauer of misusing county funds, according to the amended complaint.
Mauk added that the county has not provided Bauer with an avenue to clear his name since the report came out in May.
McDonald told the Daily Bee that no one ever claimed Bauer was hacking and noted he texted Marshall that they hadn't uncovered any evidence that indicates Bauer had done so. He said county officials never claimed to have such evidence and only ever said that someone had been in our system looking around."
McDonald said he could not respond further since the lawsuit is ongoing.
"Let's just say we feel confident the county will prevail once all the evidence is shown," McDonald said.
Recent Headlines
---