Commission OKs Comp Plan updates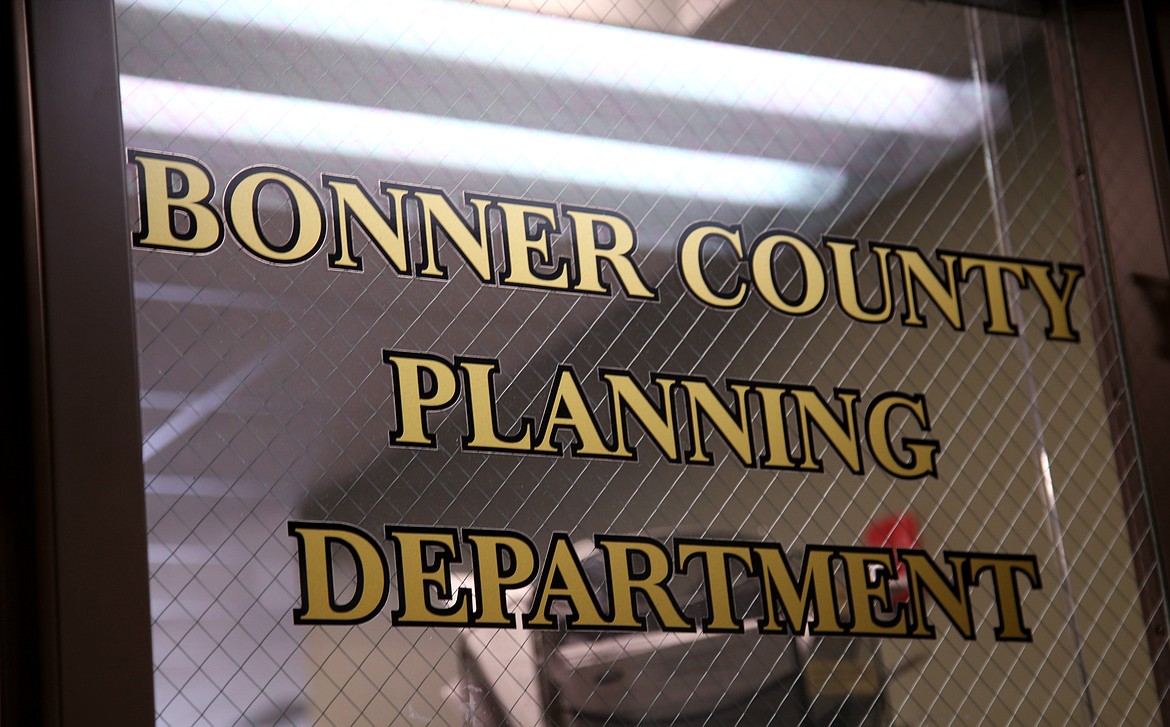 by
DANIEL RADFORD
Staff Writer
|
September 22, 2022 1:00 AM
SANDPOINT — The Planning Commission met Tuesday evening to discuss and recommend updates to the county's Comprehensive Plan.
Before recommending the revisions to the comp plan's goals, objectives, and policies, the commission heard from Jason Johnson, a staff planner who specializes in floodway development policy.
Johnson recommended against prohibiting development in a floodway. Johnson cited previous properties that could not be improved upon without an amendment for an exception since a prohibition on development would include improvement to already existing properties in those areas. The commission decided to revert back to a previous edit, crossing "prohibited" and returning to language proposed on Aug. 16 which said "discouraged" instead.
This was the only change made to the goals, objectives, and policies after the last meeting on Sept. 6.
Following this change, the commission voted to recommend these latest revisions to the Bonner County commissioners. Abstaining was Wayne Benner.
Benner said he disliked the process of the revisions, saying he has been "involved in four of these and this is the only one that is doing it this way."
According to Benner, prior updates to the Comp Plan begin with the comp plan proper and revise the goals, objectives, and policies last. Benner said that the cart has been put before the horse.
The other commissioners voted in favor, recommending the proposal to the board 6 to 1.
The rest of the meeting was spent discussing how to tentatively plan the revisions to the chapters of the comprehensive plan. The commissioners volunteered in march to address specific the goals, objectives, and policies of the comprehensive plan and will continue with the same assigned chapters for the revision of the entire comp plan.
The assignments are as follows:
Commissioner Alan Songstad elected to revise the property rights, community design, and population chapters.
Commissioner Debby Trinen elected to revise the recreation and hazardous areas chapters.
Commissioner Wayne Benner elected to revise the special areas and natural resources chapters.
Commissioner Don Davis elected to revise the school facilities and the transportation chapters.
Commissioner Dave Frankenbach elected to revise the economic development and agriculture chapters.
Commissioner Josh Pilch elected to revise the housing and the housing and public services, facilities, and utilities chapters.
All commissioners will revise the land use and implementation chapters.
The tentative deadline for the amendments to the comp plan is in January. The commission expressed repeatedly that this was just a tentative schedule that will have to be flexible with regards to meeting length and public participation.
Info: The Planning Commission's next meeting will be Oct. 4 at 4:30 p.m. at the County Administrative Building at 1500 U.S. 2 in Sandpoint.
Recent Headlines
---