Trail volunteers turn out for National Public Lands Day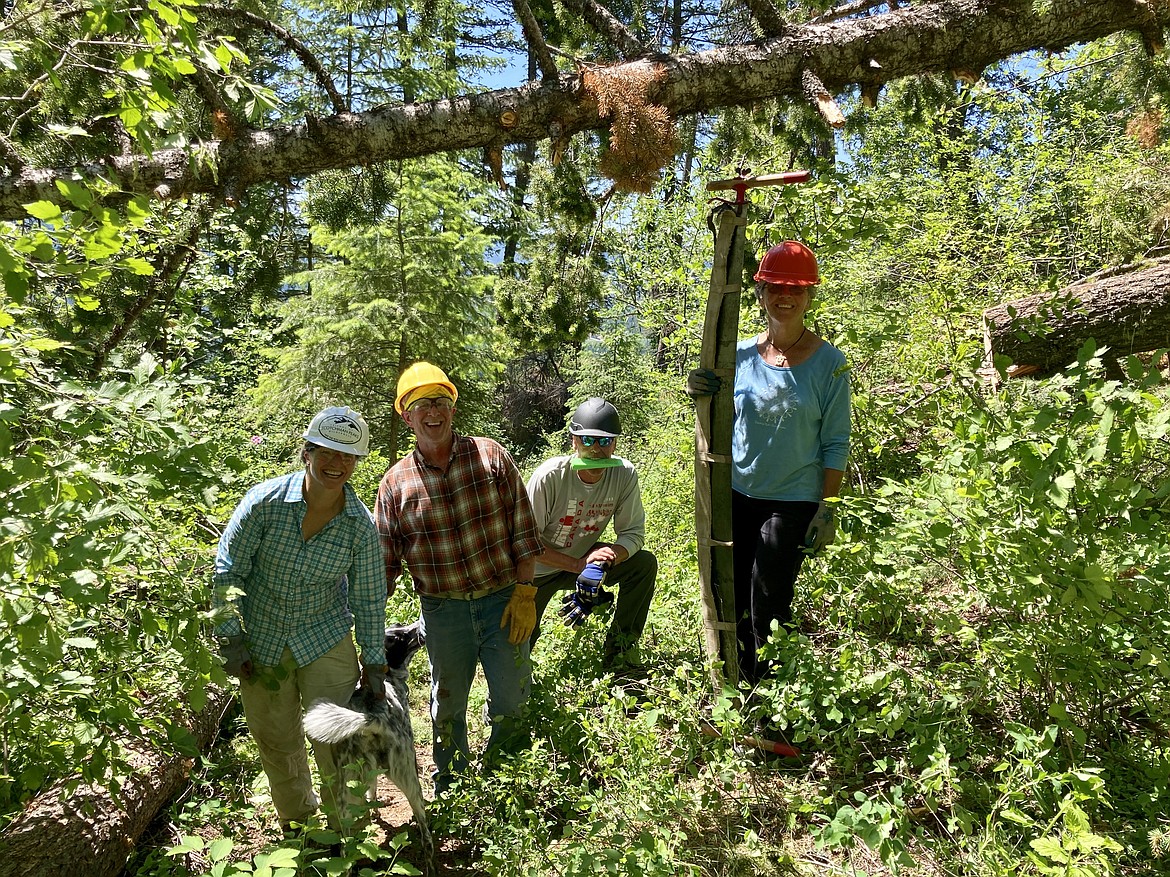 Trail crew volunteers celebrate recently after a job well done. This year, This year, volunteers are hitting Goat Mountain to give the famed trail a little TLC
(Photo courtesy FRIENDS OF SCOTCHMAN PEAKS WILDERNESS)
|
September 22, 2022 1:00 AM
National Public Lands Day is just around the corner — Saturday, Sept. 24, to be precise. And what better way to honor the day then by making your wild backyard a little better?
This year, volunteers are hitting Goat Mountain to give the famed trail a little TLC. In the effort to keep the trail clear and accessible for all, Friends of Scotchman Peaks Wilderness Summer Programs Coordinator Sam Olson will lead volunteers for a full day of hiking and log cutting.
"It's this kind of work that ensures Goat Mountain remains a destination for hiking lovers everywhere," Sam said. "There's a lot to do, but many hands make light work, and you may find yourself having a pretty good time!"
And of course, hard work does not go unrewarded. After working up a healthy appetite in the great outdoors, the trail crew will end the day with a barbecue along the shores of Lightning Creek.
Don't fear if you've never held a Pulaski in your hands before. No experience is necessary to join up with a trail crew. All you need is a love for wild places and a desire to enjoy the outdoors while doing something that benefits everyone.

To sign up, simply scotchmanpeaks.org/stewardship/trail-projects/ and choose the trail volunteer opportunity that works for you — in this case, Saturday, Sept. 24. And keep your eye on scotchmanpeaks.org for more volunteer opportunities and special events in the future.

Recent Headlines
---