Vernon 'Alan' Barber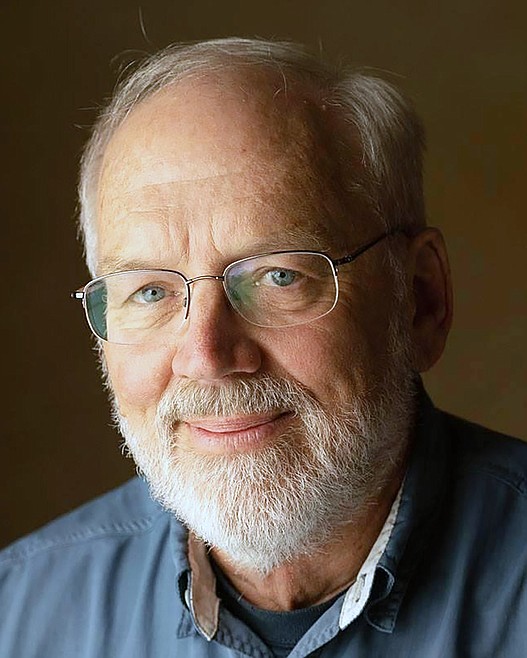 |
September 22, 2022 1:00 AM
Vernon "Alan" Barber passed away peacefully surrounded by his family on Sept. 15, 2022.
Alan was born on May 18, 1946, in Chicago, Illinois, and grew up mostly in Fairbanks, Alaska. He earned degrees in electrical engineering from the University of Washington in 1967 and from Stanford University in 1970. He spent his 33-year career in California as an electrical engineer at Hewlett Packard, making significant contributions to HP's measurement instruments and later to high speed computers.
In 1970 Alan married Mary Ellen Kovach, and together they welcomed sons Christopher and Gregory. Alan was a dedicated and loving father. He urged his sons to aim high in all they do, and actively encouraged and supported them in their pursuits.
In 1987 Alan married Heather Hellier. In 1999 the couple purchased their home in Sandpoint, the home formerly owned by his grandparents and which his parents were married in in 1944. In 2002, after restoring the home, it became Church Street House B&B, until 2010 when they closed to pursue other interests.
Alan's interests were wide ranging; flying aerobatics and sail planes, to mountain climbing, and travel. In later years, genealogy and photography became his passions. However, he will be remembered most as a devoted and loving son, brother, husband, father, uncle, colleague, and friend.
Alan is survived by his wife of 36 years, Heather Hellier; sons, Christopher and Gregory; brother, David Barber; sister, Kathryn "Kitty" Barber; niece, Nicki Barber DeGuire; uncle, Bruce Barber and his wife Norma; and nieces and nephews too numerous to list here. He was preceded in death by his father, Vernon Carothers Barber; mother, Geraldine Trein Barber; and brother, Dean Wesley Barber.
A memorial service honoring Alan's life will take place at a future date in Sandpoint, Idaho.
Family, and friends, are invited to sign Alan's online guestbook at coffeltfuneral.com.
Final arrangements are under the care of Coffelt Funeral Service.
Recent Headlines
---