Old meets new in LPO production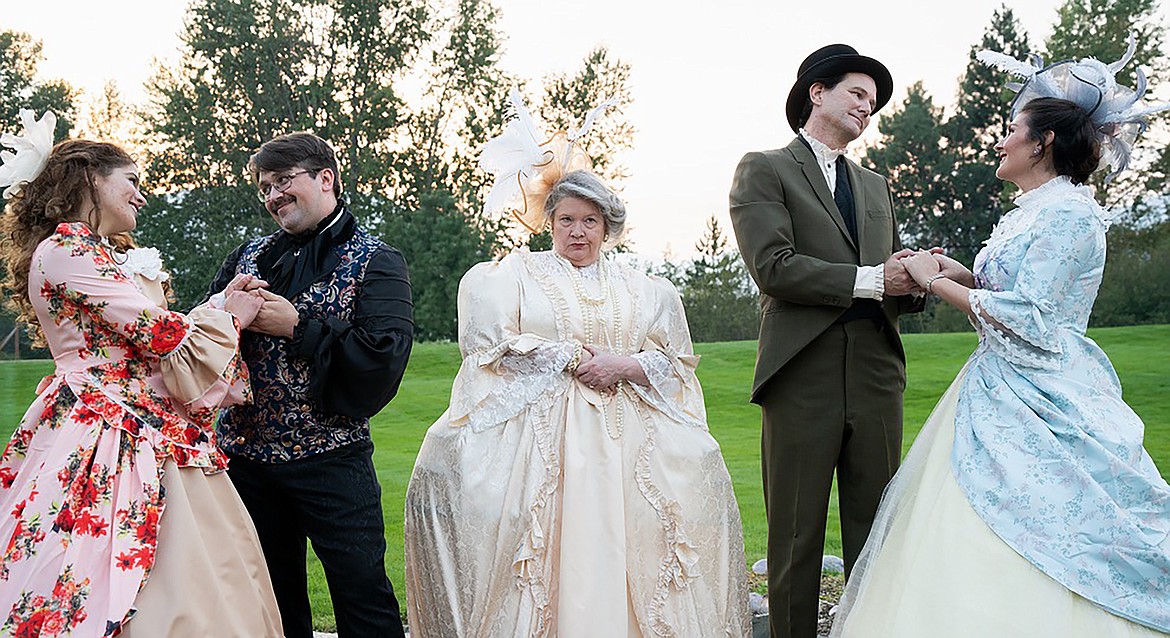 The cast of "The Importance of Being Earnest". The Oscar Wilde classic is being performed by Lake Pend Oreille Repertory Theatre with performances set for Friday and Saturday.
(Courtesy photo)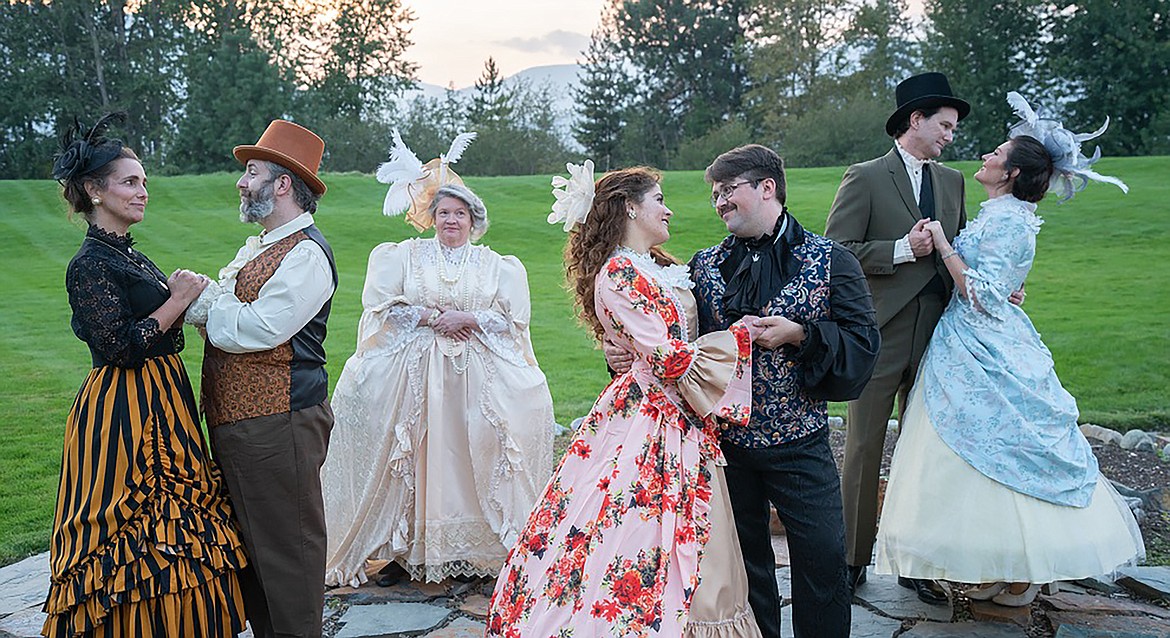 The cast of "The Importance of Being Earnest". The Oscar Wilde classic is being performed by Lake Pend Oreille Repertory Theatre with performances set for Friday and Saturday.
Previous
Next
SANDPOINT — Old meets new in Lake Pend Oreille Repertory Theatre's latest production, "The Importance of Being Earnest".
Written by Oscar Wilde, the "trivial comedy for serious people" was first performed in London in 1895. In what is described as a farcical comedy, the characters pretend to be something they are not in order to escape the burdens of their social obligations.
"A lot of people think, because it's Oscar Wilde, and it's from a different era, that it's somewhat removed, similar like Shakespeare," Keely Gray, LPO Rep founder and director, said. "But what's interesting is that the themes that are present in the play are very relevant to today."
Now, like then, the idea of who people are versus how they present themselves to the world can sometimes be very separate things, Gray said. And that, at the heart of it, is what Wilde's play is about, as he pokes fun at the pretensions that people have.
"It's just those differences and those airs that we put on that Oscar Wilde is really brilliant at sussing out to the surface," Gray said. "And with just the funniest, silliest humor ever."
While the heart of the play hasn't changed since it was written, Gray said the LPO cast has brought it into 2022 and playing off the old and the new.
"We're incorporating that into many different aspects of the show, such as the sound design, and some of the lighting and costume elements were kind of interweaving this old meets new, bringing it into the now," she said.
After "Young Frankenstein", LPO Rep's inaugural production, Gray was looking for something different. She wanted it to be fun, to be something that the community would love, but she also wanted it to be something she knew "inside and out and could just run with."
After falling in love with the play in college, Gray said she had been wanting to do the show for a long time. The timelessness of the play, the humor, and the sheer fun of the play immediately captured her attention — and her love for "The Importance of Being Earnest".
She encouraged the community to come out to the play — to come enjoy the silliness and the fun — and put aside any preconceptions of what they think Shakespeare or Wilde are like.
"The way my actors are portraying it, and the way that we're trying to tell the story, it makes it super accessible, and really, really fun," she added.
Unlike Shakespeare who didn't use a lot of subtext, Wilde's works are filled with innuendo and subtext. He wasn't afraid to poke fun at those in power and their pretensions, Gray said.
"Oh, he makes fun of the aristocracy like there is no tomorrow, like nobody's business," she added. "And actually, all of our favorite jokes [in the play] are pointed at this idea of 'I'm better than you' kind of a situation."
One of her favorite lines in the play, spoken by Lady Bracknell about Algernon, "He looks everything but is nothing," Gray said. Bracknell's comments highlight that the character looks the part of affluence, wealth, and the epitome of a proper gentleman. But in reality, he has no money and has more debt than income.
"What Lady Bracknell is saying is that he looks everything but is worth nothing," she said. "And that's kind of the dichotomy that's being played out through the whole story is this idea of who you are really, and who you're presenting to the whole world, and who is going to be there at the end of the day for that real person — style versus substance." 
And, at the end of the day, Gray said the characters are forced to just be themselves. 
"And like us, once they accept that, that's when the real life starts," she said.
That lesson — that's OK to be you and not who someone says you should be — is perhaps her favorite part about the characters.
"Even though they try so hard to be something else, through the story, they have no choice, but to be themselves, ridiculousness and all," Gray said. "All of the weird things that they express, that they try and lie about or hide, end up coming out and being the one thing that finds their true happiness. And so it's just, it's such a funny, silly, beautiful story."
While the cast enjoys the humor, Gray claims that they were also able to find tenderness of Wilde's words and message. She's said she's proud of them, and their willingness to dive into the play, to take risks and for bringing the fun and humor of Wilde's words to life.
"I'm really, really proud of the cast and crew because they've dove into this show wholeheartedly and trusted me … I've got a fantastic crew that's just been killing it and my actors are just incredible," she added. "They've allowed me to be super picky because I've lived with these characters for many years now. We've just really gotten to play and have lots and lots of fun and bring out all the jokes and all the comedy and all the humanity in it too. Because ultimately, it is a story about love, and what we will do to get love."
Performances are being held Friday and Saturday at the Panida with shows starting at 7 p.m.
Performing are: Michael Bigley as Jack Worthington, Cory Repass as Algernon Moncreiff, Marsha Meury as Lady Bracknell, Holly Beaman as Gwendolen Fairfax, Courtney Roberts as Cecily Cardew, Meredith Field as Miss Prism, Steve Hammond as Canon Chausible, McCallum Morgan as Lane and Erich Shrack as Merriman.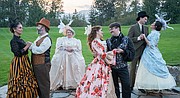 Recent Headlines
---