Antonio 'Tony' Bonine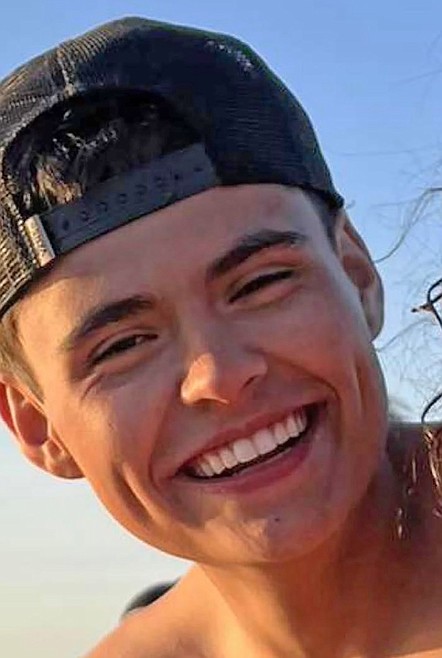 |
September 30, 2022 1:00 AM
Antonio "Tony" Bonine was born to Alicia Rutledge and Antonio Deserley on Oct. 31, 2000, in Great Falls, Mont. He was a registered member of the Chippewa Cree Tribe out of Box Elder on the Rocky Boy Reservation. Due to multiple substances in his bloodstream, Tony was placed with the Bonine family who already had custody of his biological brother, Trenton. Tony's first weeks at home were difficult, but Tim and Erin lovingly cared for him.
Once he was past the withdrawals, he was a force to be reckoned with. He hit all his normal milestones, chased poor Latte Dog so he could climb on her, lay on her and lovingly torture her. Native American adoptions are never easy, the tribe stepped in and took custody of him at 18 months and again at 4 years of age. Luckily he was always placed back with the Bonine family, however you can only begin to imagine the turmoil this caused to be bounced around so many times.
Tony spent the rest of his childhood, camping, hiking, bike riding, playing outside with neighborhood friends, playing football, baseball, video games and a myriad of games that came from their imagination. As an adult Tony was an incredibly hard worker, his last position was site clean-up for dry-wallers. He was so proud of how nice he could make it look for the next crew. Tony was very particular about appearances, how he looked, how clean the house was and what his car looked like. He recently bought a car and I am certain it would not have been long before there were lights under the dash and it would have been tricked out like a circus pony.
Tony is survived by his parents, Tim and Erin Bonine; and siblings Natalie, Darin, Becca, Trenton, Chelle, Hannah, Kyleigh and Nate. He loved his nieces and had a very special relationship with his nephew, Lydon. In lieu of flowers, the family asks donations be made to Freedom House, a sober living home in Sandpoint.
Services will be at 3:30 p.m. on Saturday, Oct. 1, at Sandpoint City Beach.
Family and friends are invited to sign the online guestbook, for Antonio, at coffeltfuneral.com.
Final arrangements are under the care of Coffelt Funeral Service.
Recent Headlines
---