"Giant Peach" land at Circle Moon Theater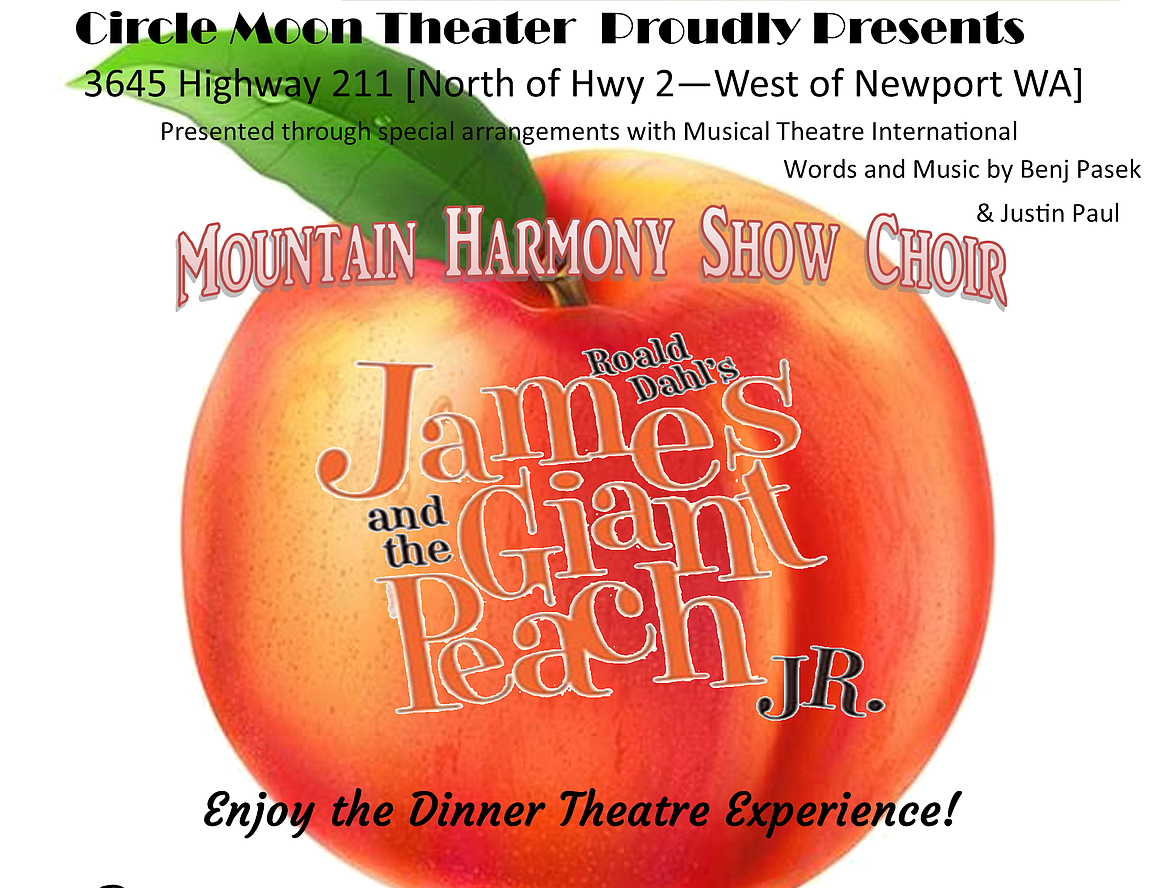 Mountain Harmony Show Choir (Est. 2012) proudly presents "James and the Giant Peach", a story bursting with Broadway-worthy dancing, music, laughter, and fun.
(Courtesy illustration)
Mountain Harmony Show Choir (Est. 2012) proudly presents "James and the Giant Peach," a story bursting with Broadway-worthy dancing, music, laughter and fun. You can only imagine … when James is sent by his conniving aunts to chop down their old fruit tree, he discovers a magic potion that results in a tremendous peach and launches a journey of enormous proportions. Performances are scheduled on April 14-15 and 21-22. Tickets are $35 per person for dinner and show, or $14 for the show only (adult tickets). Senior and student tickets are $12 for the show only.
The performance on April 22 is a matinee show only at 2 p.m., with doors open at 1:30 p.m. No meal is provided. For all other performances, doors open at 6 p.m., dining service begins at 6:30 p.m. and the curtain rises at 7:30 p.m.
Mountain Harmony Show Choir, a rambunctious, talented group of young performers is led by Nina Pletsch and sponsored by Northwood Performing Arts, Inc.
"You don't want to miss this show," says Pletsch. "And you may even be humming this amazing music all the way home."
"James and the Giant Peach" is based on a book of the same title by Roald Dahl, and is produced by special arrangement with, and all authorized materials supplied by, Music Theatre International, New York, NY. For tickets and reservations, call 208-448.1294 or NorthwoodsPerformingArts.com, and at Seeber's Pharmacy, Newport, WA. Circle Moon Theater is located on Highway 211, 3-1/2 miles north of Highway 2.
Recent Headlines
---