MCS concert dishes up Global Gumbo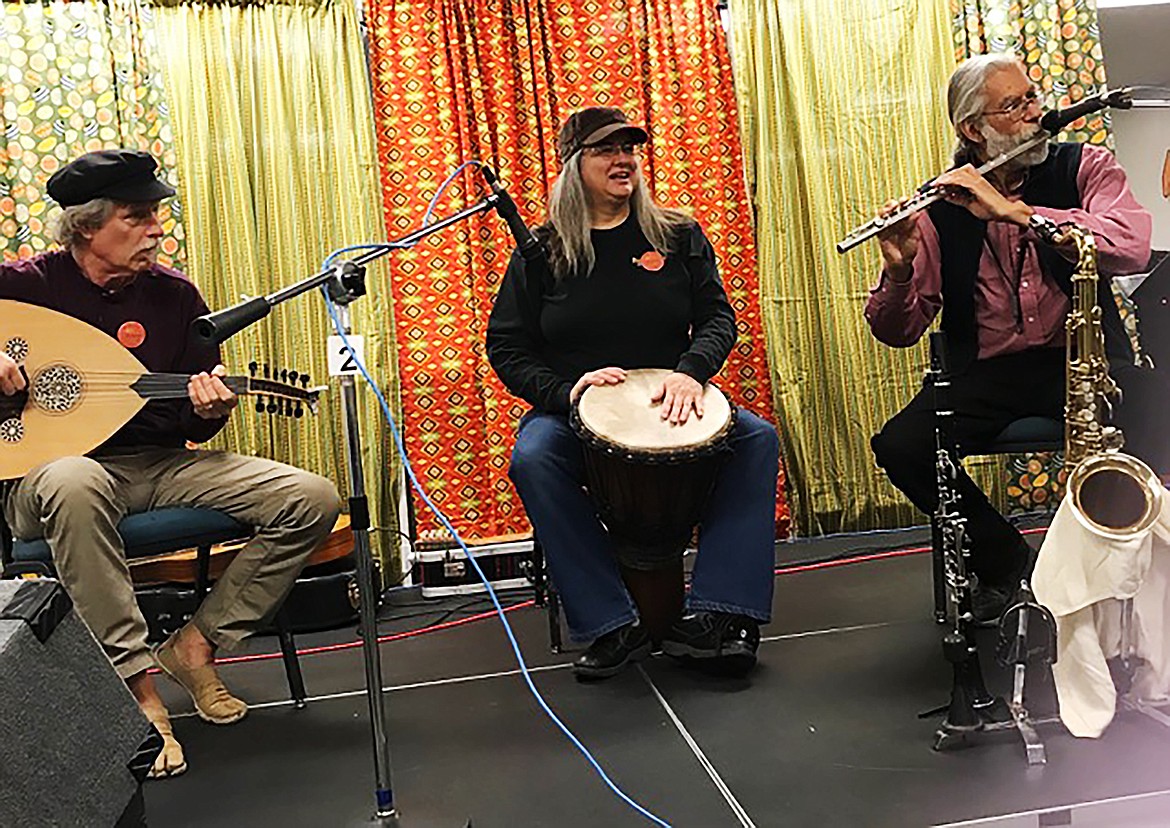 Global Gumbo, pictured at a past concert, is performing Friday, April 14 in a high-energy concert featuring a trio of powerhouse musicians and weaving together a tapestry of world music, blues, and jazz.
(Photo courtesy MUSIC CONSERVATORY OF SANDPOINT)
Conservatory Concert Series performances in Little Carnegie at Music Conservatory of Sandpoint continues with a performance today by Global Gumbo.
The high-energy evening will highlight the MCS Contemporary Department, with Sandpoint favorites Truck Mills, Ali Thomas, and Denis Zwang deploying a variety of guitars, percussion, and woodwinds, respectively. In this program, these powerhouse musicians weave a tapestry of world music, blues, and jazz.
"Imagine Afro-Latin barrelhouse blues played by Irish immigrants in a Turkish restaurant on Bourbon Street," Mill said.
As with all conservatory concerts, the evening offers intimate, cabaret-style seating, with a curated selection of beer and wine available for purchase. Seating is limited to 70 seats, and advance tickets are highly recommended. Tickets are available online at sandpointconservatory.org/events or at the door the night of the event.
The Little Carnegie Concert Hall, which holds up to 90 concertgoers, is acoustically optimized to showcase musical talent from around the region, nation, and world. Little Carnegie adorns the ground floor at 110 Main St., Sandpoint, within a historical building that houses eighteen teaching studios and rehearsal rooms.
These spaces support private music study as well as a wide variety of groups including youth choirs, orchestra, contemporary ensembles, and handbell and percussion troupes.
Recent Headlines
---