'James and the Giant Peach' returns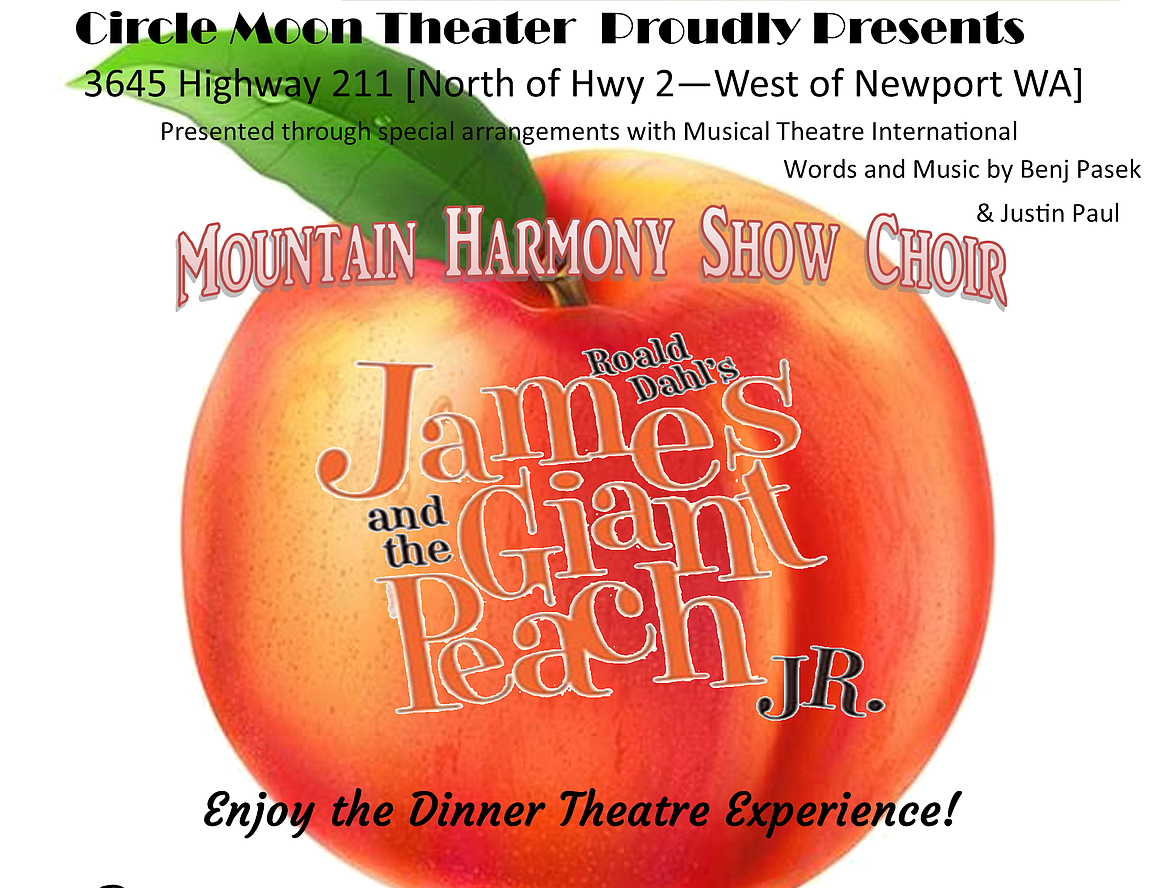 Mountain Harmony Show Choir (Est. 2012) proudly presents "James and the Giant Peach", a story bursting with Broadway-worthy dancing, music, laughter, and fun.
(Courtesy illustration)
"James and the Giant Peach" is back for a second weekend of shows, thanks to the Mountain Harmony Show Choir.
The story is bursting with Broadway-worthy dancing, music, laughter, and fun. You can only imagine … when James is sent by his conniving aunts to chop down their old fruit tree, he discovers a magic potion that results in a tremendous peach and launches a journey of enormous proportions.
This weekend, performances are scheduled for April 21-22. Tickets are $35 per person for dinner and the show, or $14 for the show only (adult tickets). Senior and student tickets are $12 for the show only.
The performance on April 22 is a matinee show only at 2 p.m., with doors open at 1:30 p.m. No meal is provided. For all other performances, doors open at 6 p.m., dining service begins at 6:30 p.m. and the curtain rises at 7:30 p.m.
For tickets and reservations, call 208-448.1294 or NorthwoodsPerformingArts.com, and at Seeber's Pharmacy, Newport. Circle Moon Theater is located on Highway 211, 3-1/2 miles north of U.S. 2.
Recent Headlines
---