Idaho celebrates nonprofits next month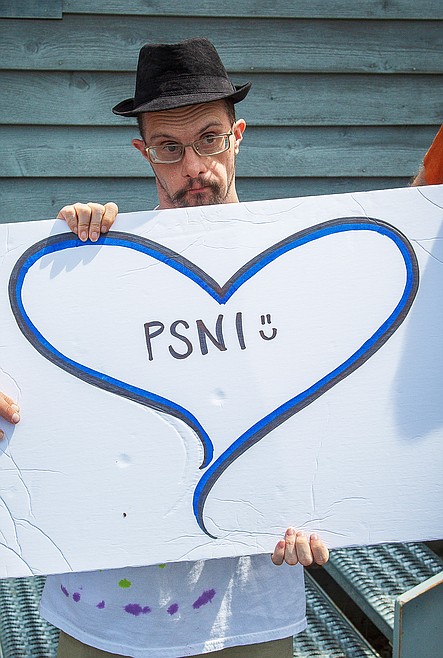 A Panhandle Special Needs, Inc. participant shows his love for the program with a sign. The Sandpoint non-profit is taking part in Idaho Gives in early May to raise fund to help with a planned move by the program.
(Photo courtesy PANHANDLE SPECIAL NEEDS, INC.)
In just over a week, donors can easily search for causes and organizations they're passionate about on IdahoGives.org. The state's largest online fundraising event, Idaho Gives, will take place in one week and begins on May 1–4.
Created and run by the Idaho Nonprofit Center (INC), Idaho Gives has raised almost $20 million in 11 years. Key focus areas include animal rescue, education, housing, the arts and many more.
"A statewide giving campaign, like Idaho Gives, is an excellent tool for nonprofits to gain community awareness, raise money for a specific project, or fund their everyday operations," said Kevin Bailey, CEO of the Idaho Nonprofit Center.
Last year, 13,552 donors raised $3,694,066 for 672 nonprofit organizations. Started in 2013, this will be Idaho Gives' 11th year.
"We are overjoyed to be partnering with Idaho Gives again this year," said Laura Smith, vice president of community development at Idaho Central Credit Union and former INC board president.
Idaho Gives is supported by presenting sponsor, ICCU and champion sponsors Boise Cascade, Simplot Company Foundation, Battelle Energy Alliance, operator of INL, and KTVB.
Information: IdahoGives.org
Recent Headlines
---