Cornhole for CASA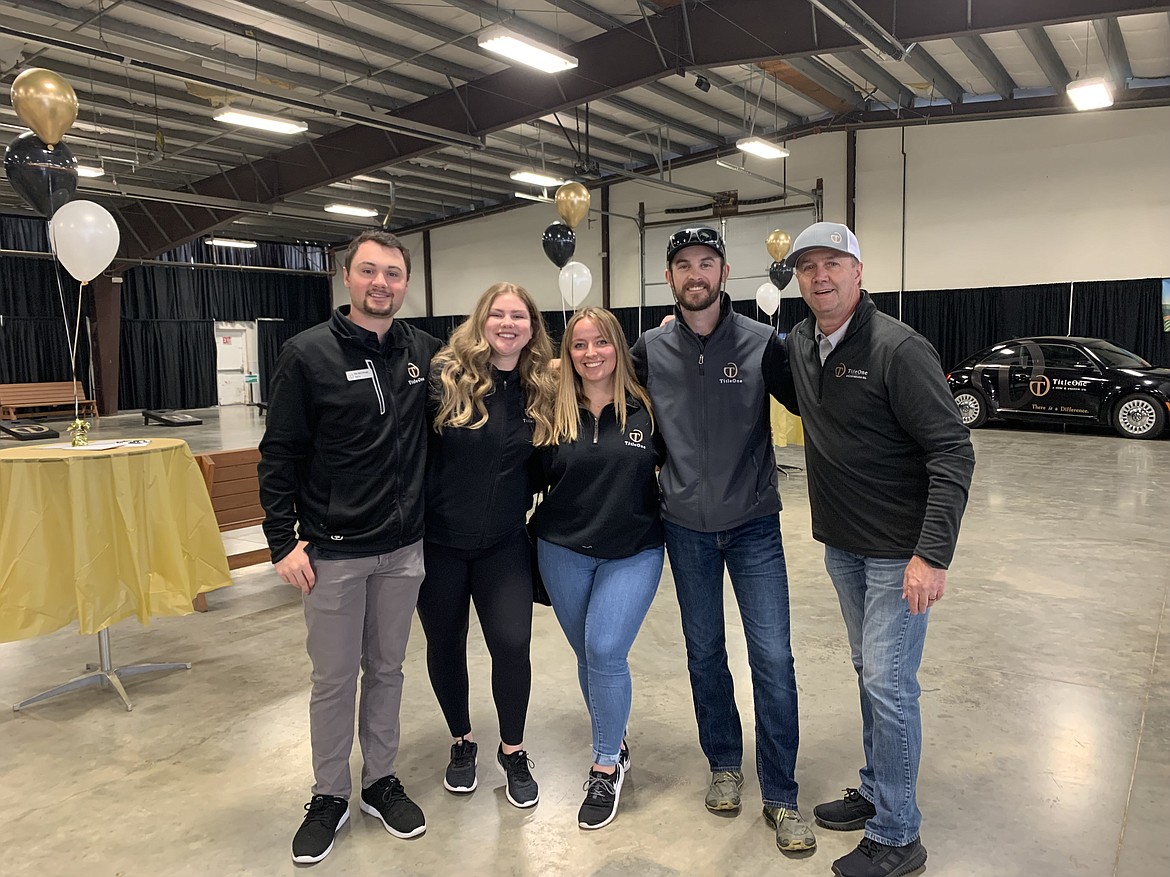 From left, Max McCullough, Jess Stephens, Annika Nye, Alex Myers and Bill Clark helped to organize the Cornhole for CASA tournament in 2022, raising $14,000 for the organization. This year's event will be May 13 with $100 buy-in for each team to compete, with opportunities to donate on site.
Photo courtesy of TitleOne
The sixth annual North Idaho Cornhole Tournament will raise money for North Idaho CASA starting at 11 a.m. with the first toss at noon May 13 at the Kootenai County Fairgrounds, 4056 North Government Way, Coeur d'Alene.
The pay-to-play tournament is hosted and organized by North Idaho TitleOne as part of their CommunityOne Foundation, a fundraising account dedicated to giving back to the community.
"We want to raise as much money as we can for our community," said Jess Stephens, TitleOne Team Leader.
The tournament will have a 32 team bracket, and this year there will be a trophy for the winning team of two. The buy-in for each team is $100 and comes with a drink and food ticket for each player. Vendors will also be available on site. The TitleOne team will also be accepting donations from attendees throughout the event.
"Children are near and dear to our hearts and CASA supports trained Advocates for over 400 child abuse and neglect victims in North Idaho," Stephens said.
CASA advocates investigate child protection cases, represent the child's best interest in court and help find them a safe home with a forever family.
Last year, TitleOne's CommunityOne Foundation cut a check to CASA for over $14,000. We hope to do even more this year."
To register in advance email Bill Clark BClark@TitleOneCorp.com or Alex Myers AMyers@TitleOneCorp.com or call Jess Stephens at 208-635-0630 with questions.
Recent Headlines
---