Festival welcomes REO Speedwagon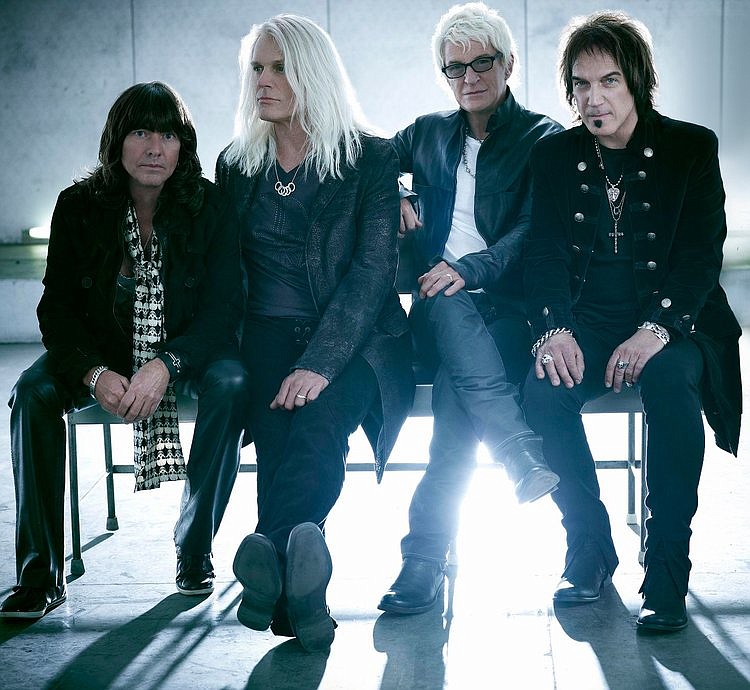 REO Speedwagon with Charlie Farren are headlining the Festival at Sandpoint stage tonight. The concert is sold out.
(Photo courtesy RANDEE ST. NICHOLAS)
SANDPOINT — REO Speedwagon with Charlie Farren take the stage today as the Festival at Sandpoint continues to rock War Memorial Field. The concert is sold out.
With more than 40 million albums sold worldwide, REO Speedwagon remains one of the ultimate American rock bands. Fronted by iconic vocalist Kevin Cronin since 1972, REO Speedwagon's unrelenting drive and non-stop touring and recording jump-started the burgeoning rock movement in the Midwest. The band's landmark album Hi Infidelity spent 15 weeks in the No. 1 slot and has since earned the RIAA's coveted 10X Diamond Award for surpassing sales of 10 million units in the United States.
Kevin Cronin, alongside bandmates Bruce Hall, Dave Amato, and Bryan Hitt are still electrifying audiences worldwide in concert with hits and fan favorites such as "Can't Fight This Feeling," "Time For Me To Fly," "Roll With The Changes," "In My Dreams" and many more.
The REO Speedwagon with Charlie Farren performance is a standard show, meaning the area in front of the stage is standing room only.
Early entry and sponsor gates open at 5:45 p.m. and general admission and season pass gates open at 6 p.m. Music begins at 7:30 p.m. The early entry and season pass lines are located on the lakeside of the War Memorial Field. The sponsor line is located on Ontario Street, with the general admission line beginning in Lakeview Park.
Free parking is available at the Sandpoint High School parking Lot at 410 S. Division. There is a free SPOT bus shuttle service to and from the parking lot and the venue that runs continuously from 4 to 11 p.m.
Tickets for Ashley McBryde with Zach Top and the Grand Finale: The Princess Bride in Concert are still available. Go online to festivalatsandpoint.com to buy tickets and to learn more.
Guests are encouraged to check the Festival website directly to ensure they are purchasing authentic tickets. The Festival at Sandpoint only sells tickets though ETix, and does not work with any outside websites to sell tickets. Additionally they do not work with any ticket resellers who mark up ticket prices, including sites like Tickets Center, Vivid Seats, Event Tickets Center or StubHub.
The Festival at Sandpoint cannot guarantee that any tickets bought through third-party ticket sellers are legitimate and cannot verify your tickets or refund your purchase in the event of a cancellation.
The Festival at Sandpoint is a non-profit organization that hosts an annual Summer Concert Series in Sandpoint, Idaho, that features a variety of genres, including rock, jazz, country, folk, indie, and more. The Festival at Sandpoint's 40th Annual 2023 Summer Concert Series will take place July 27 through August 6, 2023, at War Memorial Field, an intimate venue on the shores of Lake Pend Oreille.
Before attending the Festival at Sandpoint's 40th summer series, guests should note important policies and prohibited items.
In an effort to offer the best guest experience and expedite line wait times, guests will not be allowed to re-enter the Festival this year. Once guests have scanned their tickets and entered War Memorial Stadium, they will not be able to return upon exiting. As a reminder, all ticket sales are final, and the Festival cannot offer refunds or exchanges for all ticket holders.
Hard-sided coolers, rolling coolers, wagons, strollers, weapons, glass, and pets will not be permitted. Soft-sided coolers are still allowed into the venue. Although not required, clear bags are encouraged to expedite your security scanning process.
Artist security requirements vary by show. Please visit www.festivalatsandpoint.com/policies for the complete list of all prohibited items and policies.
Information: festivalatsandpoint.com
Recent Headlines
---