Festival wraps up with 'The Princess Bride'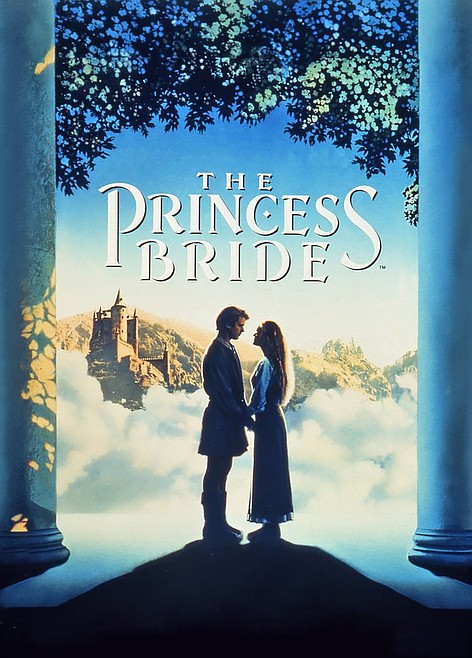 The Festival at Sandpoint has announced its Grand Finale concert will be "The Princess Bride in Concert", led by Conductor Morihiko Nakahara. Tickets for the concert are on sale now.
(Courtesy illustration)
SANDPOINT — The Festival at Sandpoint kicks off its annual Grand Finale concert with "The Princess Bride" in concert, led by Conductor Morihiko Nakahara.
Tickets for the concert and the Taste of the Stars wine & beer tasting add-on are still available.
The beloved classic film features fencing, fighting, torture, revenge, giants, monsters, chases, escapes, true love, miracles … and much more. Through the Grand Finale concert, residents can experience the film with the power of a full symphony orchestra performing the entire musical score live to picture.
Directed by Rob Reiner, "The Princess Bride" features an all-star cast including Robin Wright, Cary Elwes, Wallace Shawn, Mandy Patinkin, Chris Sarandon, Billy Crystal, Carol Kane, Christopher Guest, Fred Savage and André the Giant.
Narrated by Peter Falk, the romantic tale of the beautiful maiden Buttercup,and her one true love, a young farmhand named Westley. After he's captured by a ruthless pirate and presumed dead, Buttercup's unhappy marriage to the horrible Prince Humperdinck seems inevitable. But before the wedding can take place, she's kidnapped by three outlaws, and it's up to a mysterious Man in Black to come to her rescue.
Now, composer Mark Knopfler's unforgettable score has been specially arranged for a symphony orchestra.
Conducting this performance is Morihiko Nakahara, who spent 16 years as resident conductor of the Spokane Symphony. He is also the music director of the South Carolina Philharmonic and the director of orchestra studies at the University of Massachusetts Amherst. He is well-known for his charismatic presence on and off the podium, his innovative and audience-friendly programming skills, and his thoughtful interpretations of both standard and contemporary repertoire.
The Grand Finale will also include a performance from the Festival at Sandpoint's 2023 Instrumental Scholarship Winner, Hannah Adam, as well as fireworks to conclude the night and the 2023 Summer Series.
The Sunday, Aug. 6, concert is a seated show, meaning the area in front of the stage is general admission short chair and blanket seating only.
This performance is a movie in concert where the entire film will be shown (with dialogue) as the Festival at Sandpoint Orchestra accompanies it with the entire score for an all-encompassing, elevated experience.
Tickets do not include admission to the "Taste of the Stars" wine and beer tasting event. Admission to the event costs an additional $9.95 and participants must be 21 years and older to attend.
The tasting takes place from 5-7 p.m. before the concert begins. Also, guests must have a ticket to the concert in order to access the beer and wine tasting.
Tickets to the concert are $49.95 before fees and taxes for adults, or $14.95 for youth. Tickets to the wine and beer tasting are $9.95 before fees and taxes; those attending must be 21 years old or above.
Information: festivalatsandpoint.com
Recent Headlines
---