Wildfire report places residents on notice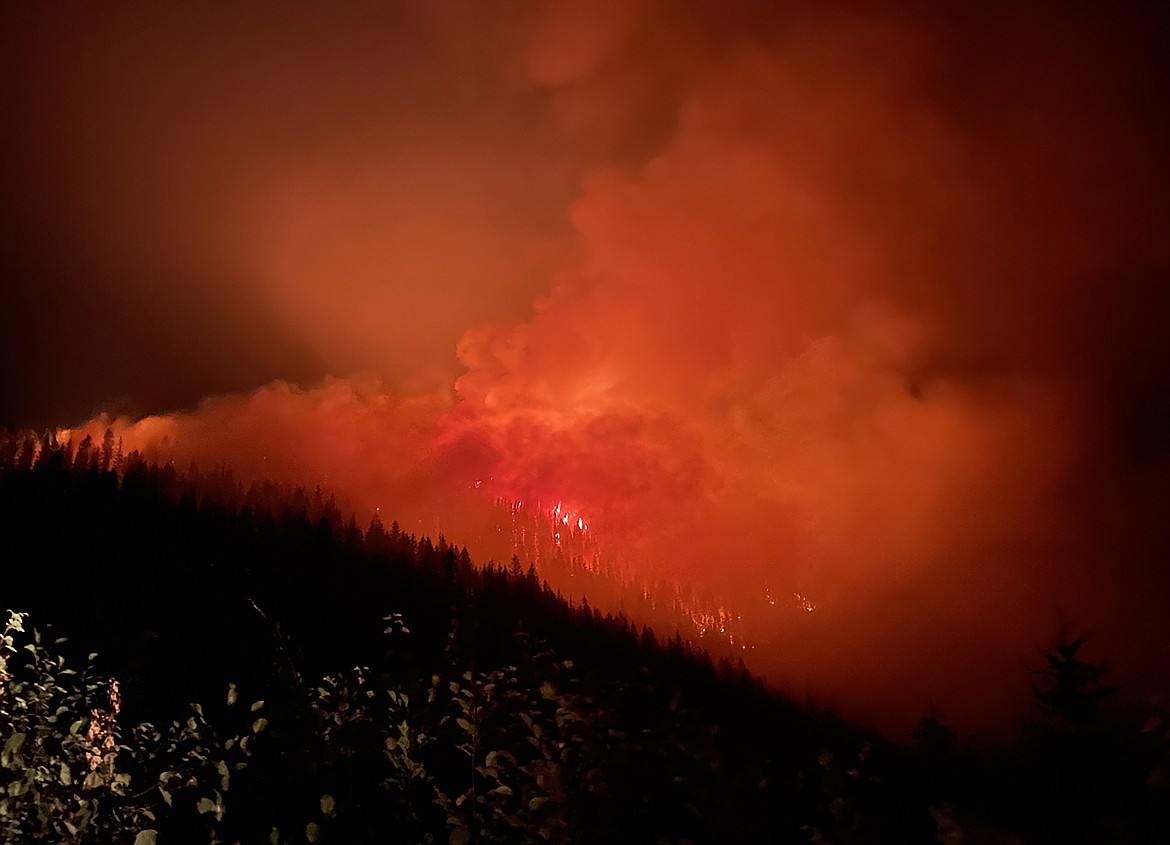 Fire activity is pictured the Buckskin 2 Fire on Aug. 4. Reported Friday evening, the Buckskin 2 Fire has burned an estimated 150 acres and is 0% contained.
(Photo courtesy USDA FOREST SERVICE)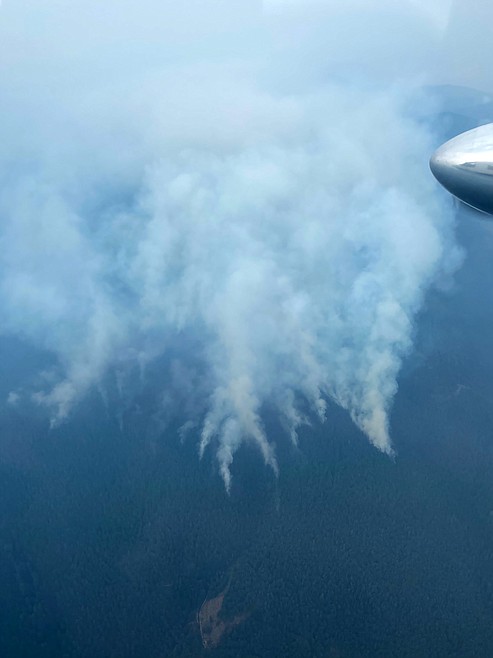 An aerial view of the Buckskin 2 Fire. Reported Friday evening, the wildfire has burned an estimated 150 acres. There are 80 personnel assigned to the fire, with three engines and three hand crews on scene.
Previous
Next
by
CAROLINE LOBSINGER
Staff Writer
|
August 6, 2023 1:00 AM
CLARK FORK — A wildfire eight miles south of Clark Fork prompted officials to place some residents near the city on "ready status," warning them to get ready for possible evacuation.
Reported Friday evening, the Buckskin 2 Fire has burned an estimated 150 acres and is 0% contained. There are 80 personnel assigned to the fire, with three engines and three hand crews on scene. Additional fire resources have been ordered, Kary Maddox, a U.S. Forest Service pubic information officer, said Saturday.
Fire crews have assisted the area and developed a structure protection plan. The fire is roughly two miles away from the nearest residence, Maddox said in a report updating the fire.
Fire behavior is characterized as moderate and is torching, creeping, and
smoldering. The fire is burning on Delyle Ridge, between Twin Creek and Dry Creek, south of Highway 200.
Interagency air resources from across the Northwest will continue their assistance today. Maddox said fire managers are keeping a close eye on weather for any wind shifts that accompany the thunderstorms passing through the area.
"The elevated relative humidity and possible precipitation could provide aid in suppression efforts," she said in the report.
The residents of Twin Creek and Rearden roads were advised by the Bonner County Sheriff's Office to be aware of the possible threat caused by the newly reported Buckskin 2 Fire.
Under the "Ready" status of the the 'Ready, Set, Go' evacuation planning stages ready, residents are advised to have a plan to evacuate if necessary. "Set" status asks residents to begin putting their plan into place. Under "Go" status, residents are told to leave immediately due to an imminent threat.
As part of their preparations, residents should prepare a plan where they will go for a few days if evacuated. They also should gather important documents, a three-day supply of food and water, first aid kits and a three-day supply of clothing among other items. They should have the items packed and ready, and they should think about what evacuation route they will take, make sure their vehicles are fueled, and to have a plan for pets and livestock.
Consalus Fire
The Consalus Fire has stayed within its footprint for nearly two weeks and remains 70% contained, USFS officials said. However, fire officials are assessing uncontained portions of the perimeter and will likely increase containment within the next couple days.
Crews continue to patrol and monitor the fire while working to complete the tasks outlined in the suppression repair plan.
Officials said smoke continues to be visible at times from pockets of unburned fuels that are well with the perimeter of the fire. Heavy equipment will be working on the roads impacted by fire activity for the foreseeable future therefore, a forest closure order will remain in effect until further notice.
The Consalus Fire, located 10 miles west of Coolin, Idaho, in Pend Oreille County, Wash., was reported on June 30. The fire, which has burned an estimated 471 acres, is 70% contained. There are 64 fire personnel assigned to the fire.
Closures
Buckskin Fire — The intersection of USFS roads 203 and 332 as well as the intersection of 1021 and 332 also 1533 and 306 in Clark Fork are closed. UTV trail 77 goes right into the drainage where the fire is burning and is also being closed.
Information: inciweb.nwcg.gov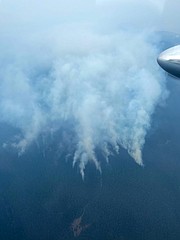 Recent Headlines
---