Bill would return port hours to pre-pandemic levels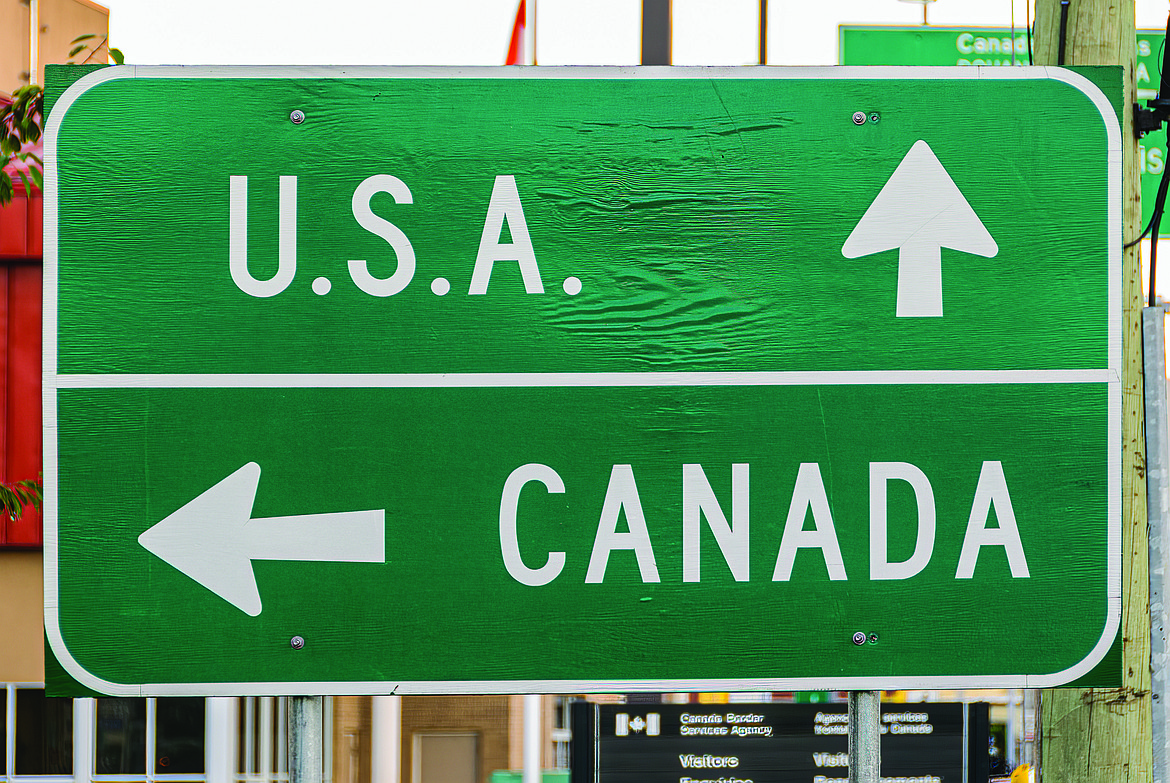 (Courtesy Photo Shutterstock)
by
CAROLINE LOBSINGER
Staff Writer
|
August 10, 2023 1:00 AM
BONNERS FERRY — An Idaho congressman has introduced legislation that would require U.S. Customs and Border Protection to return all northern ports to pre-pandemic hours.
Rep. Russ Fulcher drafted the bill after CBP's recent announcement that it will reduce hours at certain northern ports and maintain adjusted hours at others, including Porthill Port of Entry.
"The public health emergency is over, and business needs to return to normal for the U.S. Customs and Border Protection ports of entry along the northern border," said Fulcher, R-Idaho. "I look forward to the permanent restoration of entry hours. The constituents I represent in Idaho deserve nothing less."
Signing on to introduce the legislation were Reps. Kelly Armstrong, R-N.D.; Cathy McMorris Rodgers, R-Wash.; Matt Rosendale, R-Mont.; and Ryan Zinke, R-Mont.; and Sen. James Risch, R-Idaho, Mike Crapo, R-Idaho; Jon Tester, D-Mont., Steve Daines, R-Mont., John Hoeven, R-N.D.; and Kevin Cramer, R-N.D.
CBP's failure to restore pre-pandemic hours at northern ports is detrimental to North Idaho's economy and way of life, Sen. James Risch said.
The return to longer, pre-pandemic hours is necessary for commerce and is essential to maintaining national security as a means to prevent illegal immigration, Crapo said.
"North Idaho's economy relies on the free flow of people and goods between our state and Canada," the senator said. "CBP must extend its operating hours to accommodate the needs on both sides of the border."
While the Porthill port of entry is among those that kept expanded hours following an analysis by CBP of a temporary expansion of hours this spring, the congressmen said that effort doesn't go far enough and doesn't include all of the ports.
CBP had expanded the hours at six ports within the Seattle Field Office geographic area as a test to see how the expansion would impact business and travel.
The move was prompted in part by calls by the Boundary Community Hospital, Boundary County Economic Development Council, and the Kootenai Tribe of Idaho, as well as the congressional delegation. The groups and officials said the reduced hours were harming business, limited workers who traveled to Boundary County for jobs, and shuttered cultural community events between the Tribe and its sister tribe, the Lower Kootenay Band.
After the four-month analysis, CBP opted to keep the expanded hours at the Sherwood, Porthill, and Del Bonita ports of entry. The hours at the Maida, Northgate, and Laurier ports of entry will return to the hours in use before the temporary expansion.
CBP officials said the Porthill port of entry will stay open from 7 a.m. to 7 p.m. daily beginning July 31, rather than returning to prior reduced hours. The Sherwood port of entry will be open from 9 a.m. to 7 p.m. daily, beginning July 31; and Del Bonita will be open from 9 a.m. to 5 p.m. daily, beginning Aug. 14.
In June, Risch led a bicameral, bipartisan letter, also signed by the same representatives and senators, to CBP demanding northern ports expand the hours of operations at ports of entry in Idaho and other northern states or, at minimum, match the operating hours with their adjacent Canadian Border Services Agency ports.
"My legislation would return northern ports to at minimum pre-pandemic hours and allow Idahoans to once again access vital commerce, tourism, trade, travel, and more," he said.
Recent Headlines
---