Priest River man arrested on battery, possession charges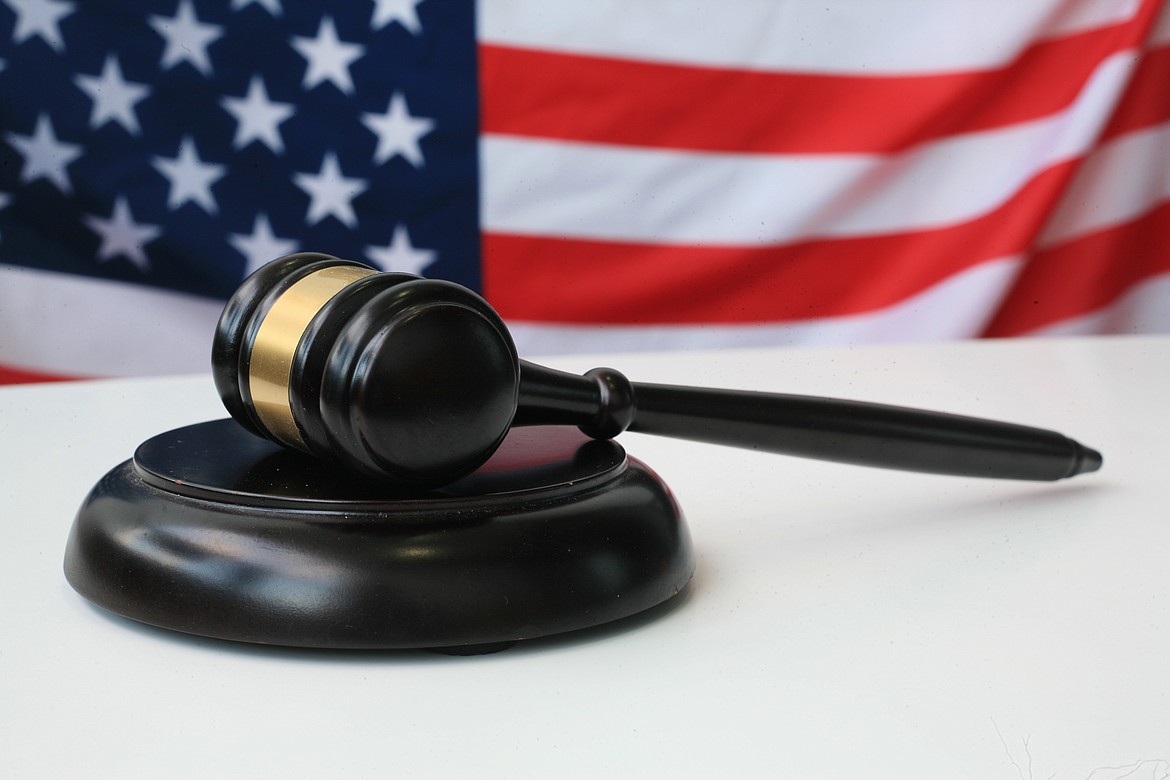 (Photo courtesy SERGEI TOKMAKOV, TERMS.LAW VIA PIXABAY)
by
LAUREN REICHENBACH
Staff Writer
|
August 10, 2023 1:00 AM
A Priest River man was arrested last week on multiple charges of battery as well as possession of controlled substances.
On July 29, the Bonner County Sheriff's Office received calls advising of a woman who was allegedly "all beat up" by a man who was "going to kill her." When deputies responded, they found a woman who had multiple visible injuries to her face. The alleged victim was crying and telling deputies her eye was shattered, court records say.
Deputies rushed the woman to the nearest ambulance building where EMTs began treating her wounds. While she was being treated, court records contend the woman told deputies that 39-year-old Aaron Bujko had allegedly "swung a rope with a metal carabiner attached to it and struck her on the left eye." When asked if her eyeball had physically come out of her head, she claimed it had "splattered" inside her head, according to the probable cause affidavit.
Additionally, the woman told deputies Bujko allegedly hit her with his fists multiple times as well as choked her. Court records contend Bujko also allegedly threw beer in the woman's face and hair as he attacked her. Eventually, the alleged victim passed out and after she awoke, she ran for help after seeing that Bujko was asleep, court records said.
"When I asked about prior violence, [the victim] told me she still has broken ribs from last month when [Bujko] hit her with a baseball bat," a deputy wrote in the probable cause affidavit.
The alleged victim was eventually flown by medical helicopter to a Spokane hospital due to the severity of her injuries. Her current condition is unknown.
A warrant was issued for Bujko for two counts of aggravated battery, one with the use of a deadly weapon and one causing great bodily harm, as well as one count of attempted strangulation. Bail has been set at $500,000.
Bujko was arrested after deputies received a phone call advising them of his location, court records said. Upon arrival, deputies located Bujko in the front seat of his vehicle, parked in his driveway with the keys in the ignition.
"Due to violent past history and current crimes with [Bujko], the driver's side window was broken out and he was given commands," a deputy wrote in the probable cause affidavit.
Bujko allegedly refused to exit the vehicle, pressing his leg against the dashboard to cement himself in the car as deputies attempted to pull him out. A taser was deployed and deputies were able to get Bujko on the ground, where he allegedly continued to resist arrest.
Eventually, he was placed in handcuffs and both Bujko and his vehicle were searched. Deputies allegedly found a glass pipe with white residue in Bujko's pocket, which field tested positive for methamphetamine. Inside the vehicle, multiple white crystals, white powder and marijuana were located, court records said.
Bujko received additional charges for possession of marijuana, possession of a controlled substance, possession of paraphernalia and resisting/obstructing a law enforcement officer. An additional bail of $15,000 was added for these charges. His preliminary hearing is set for Aug. 16.
Recent Headlines
---