LPOSD announces new ASOs
|
August 15, 2023 1:00 AM
The Lake Pend Oreille School District has added a pair of armed security officers to work in local schools, school district officials announced this week.
The pair, JD McElroy and Keith Delahanty, bring a wealth of experience and are committed to the safety and wellbeing of the LPOSD community, Superintendent Dr. Becky Meyer said.
A Sandpoint native and Sandpoint High School graduate, McElroy began his law enforcement career in 2001 at the Oregon Department of Corrections in Pendleton. He honed his skills as a crisis response team member, field training officer, and top marksman.
He also brings valuable experience in maintaining composure in high-pressure situations, Meyer said. His dedication to his family and community is evident through his active involvement in coaching youth sports and instilling values of good citizenship, Meyer said.
"Prison riots and 20 years of service taught me the importance of staying calm in chaos," McElroy said.
McElroy said he is excited to join the school district as a security officer. He added that he is committed to ensuring the safety of all students, staff and families in the district.
Also joining the district is Keith Delahanty, who is a seasoned veteran of both law enforcement and the United States Marine Corps. He will assume the role of ASO at Clark Fork High School. With 26 years of experience in law enforcement, he brings a wealth of knowledge in instruction and training.
Previously serving as the lead instructor for school resource officers, Delahanty understands the significance of building strong community relationships.
Meyer said he is dedicated to creating a safe and secure environment for all, advocating for positive relationships between staff, families, students, and the wider community.
Both are welcome additions to the school district, Meyer said.
Off-duty, both officers share a love for the great outdoors our region offers. Together with their families, they embrace the opportunity to explore the natural beauty surrounding the Lake Pend Oreille area.
"We are thrilled to welcome Keith Delahanty and JD McElroy as the first LPOSD Armed Security Officers," she added. "Their vast expertise and commitment to the vision of our district will greatly contribute to the safety measures we have in place."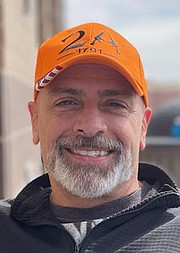 Recent Headlines
---