Chamber welcomes Smokesmith Bar-B-Que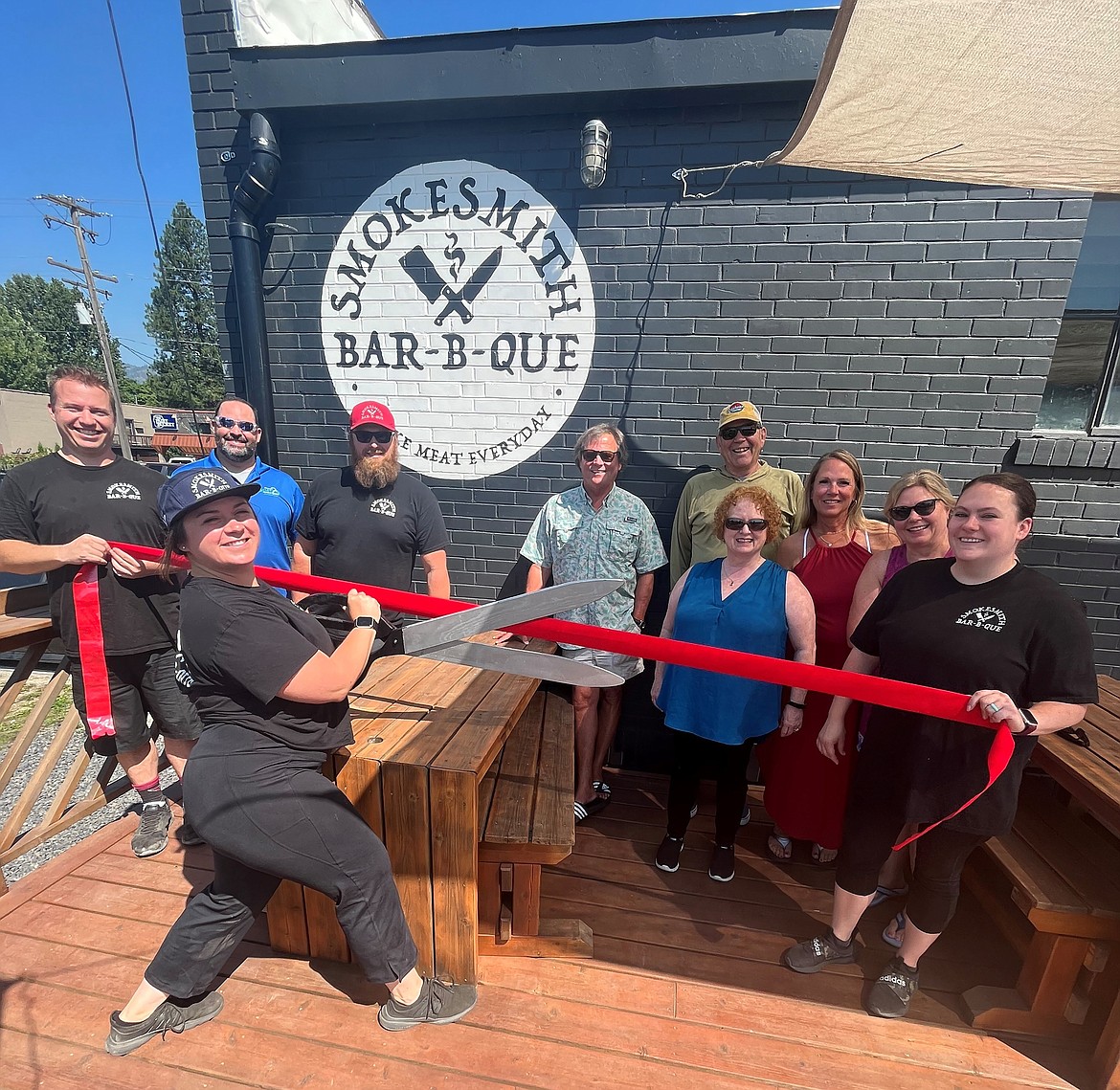 Smoke Smith Bar-B-Que have some fun as the Greater Sandpoint Chamber of Commerce welcomed the barbecue business to the organization at a recent ribbon-cutting ceremony earlier this month.
(Photo courtesy GREATER SANDPOINT CHAMBER OF COMMERCE)
|
August 17, 2023 1:00 AM
SANDPOINT — The Greater Sandpoint Chamber of Commerce welcomed Smokesmith Bar-B-Que to the chamber with a ribbon-cutting ceremony earlier this month.
When Sean and Katie Smith moved to Sandpoint seven years ago, they fell in love with the community. The vibe and community-centered nature of the town felt like the right place to share their passion for craft barbecue.
Smokesmith Bar-B-Que is located at 102 S. Boyer Ave., Sandpoint.
What makes their business unique is a firecraft-style barbecue in which only wood is used to smoke the meats, Katie Smith said.
"We hope to bring a lively atmosphere to the neighborhood with our new restaurant," she said of what they hope to bring to the community. "Barbecue is meant to be shared and enjoyed amongst friends. We really want to nurture that concept here at Smokesmith."
Plans for the future include expanding the menu as well as eventually having music and movies on the lawn.
Recent Headlines
---