Durst: WBCSD neutral on recall election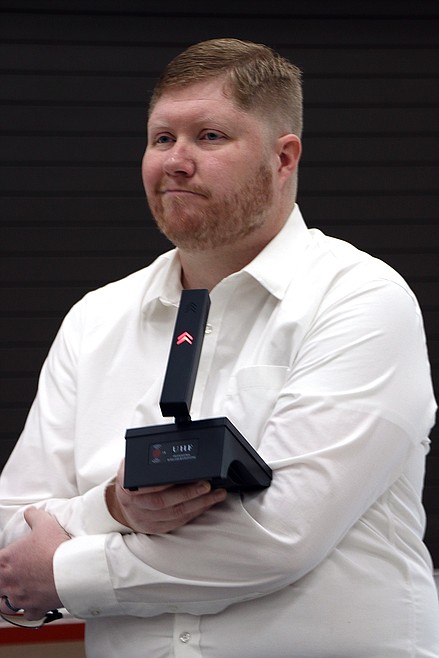 by
CAROLINE LOBSINGER
Staff Writer
|
August 18, 2023 1:00 AM
PRIEST RIVER — The West Bonner County School District is committed to maintaining a neutral position on an upcoming recall election against two board trustees.
The district's stance came in a short press release posted to West Bonner's Facebook page.
The district also made clear that at no point did it grant use of its "name, logo or school colors" by any party involved in the recall, WBCSD Superintendent Branden Durst said.
"Our identity if a reflection of our commitment to education, integrity and unity, and we are dedicated to preserving the integrity of our brand and reputation," he said.
The addition of school colors raised eyebrows on social media, which some joking that the district would be going after Halloween since orange and black are traditionally associated with the holiday.
WBCSD officials appreciate the "understanding and cooperation" of the community as the district maintains its dedication to neutrality and the principles that guide them, Durst said.
A recall petition was launched in late June against WBCSD board chair Keith Rutledge and vice chair Susan Brown by residents critical of the pair contending they have not been open, fair or honest with the community. They also accused them of having a hidden agenda and not respecting the rights of their constituents.
"(They have) shown that (they do) not have the first and greatest concerns for the educational welfare of West Bonner County School District students attending public schools," according to a pair of recall petitions.
Rutledge and Brown have failed to fulfill their oaths to strive to improve education and the schools in the rural school district, the petitioners contend.
The petition against Rutledge garnered 337 valid signatures. The minimum needed to prompt the recall process was 243 signatures. In the drive to recall Brown, a total of 243 signatures were gathered. The minimum number needed to prompt the recall process was 177.
Both Brown and Rutledge are fighting the recall, saying their conservative approach is needed to right a district beset by financial troubles and low test scores.
Only the residents in Brown's school district Zone 2 and Rutledge's Zone 4 will be eligible to vote in the election.
Early voting began Aug. 14 and ends Aug. 25. Absentee ballots must be requested no later than Friday, Aug. 18, and received by 8 p.m. on Election Day.
Recent Headlines
---