POAC's Artists' Studio Tour starts Sept. 1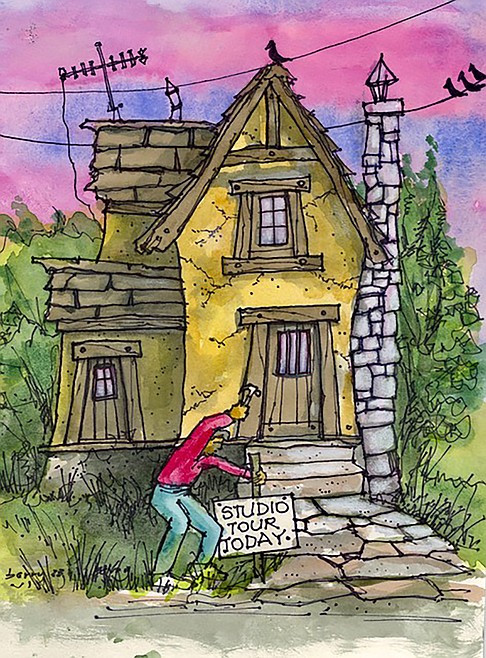 POAC's Artists' Studio Tour kicks off on Friday, September 1 at twenty locations. This self-guided tour runs from 10 a.m. to 4 p.m. through Sunday, Sept. 3.
(Photo courtesy PEND OREILLE ARTS COUNCIL)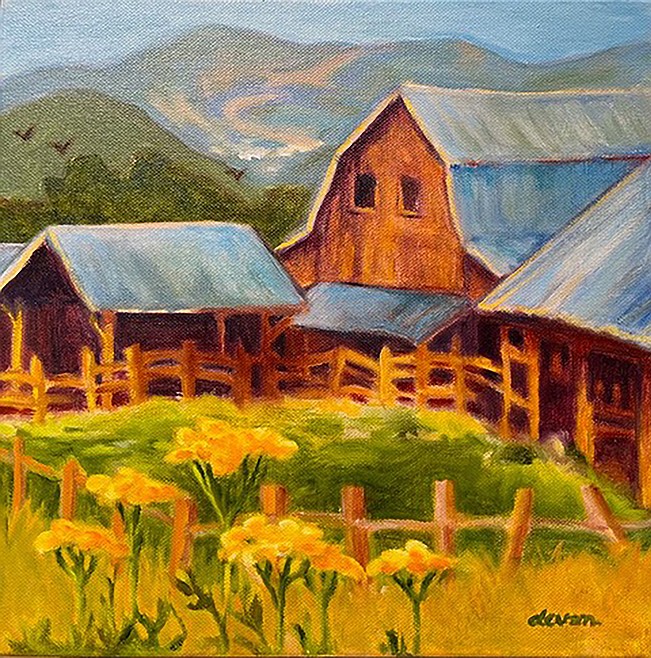 POAC's Artists' Studio Tour kicks off on Friday, Sept. 1 at 20 locations. This self-guided tour runs from 10 a.m. to 4 p.m. through Sunday, Sept. 3.
Previous
Next
|
August 23, 2023 1:00 AM
If you want to see ingenious artists at work, hop in your car and take the Artists' Studio Tour. Sponsored by the Pend Oreille Arts Council, this self-guided tour starts Friday, Sept. 1, and runs through Sunday, Sept. 3. The studios are open from 10 a.m. to 4 p.m. each day.
This year's tour is held at 20 locations, showcasing the artwork of 25 local artists. This is a once-a-year opportunity for you to take a peek at where the artists ply their creativity to beautiful art, whether it be in painting, fiber art, weaving, jewelry making, metal and glass work, or ceramics.
Go to www.artinsandpoint.org, click on Artists' Studio Tour to see a list of artists and their studio locations with directions on how to get there. Or pick up a brochure at the POAC office, 110 Main Street, at the Schweitzer Mountain Gallery, 10,000 Schweitzer Mountain Road, or at any of the participating artists' studios.
Participating this year in Sandpoint are Barry Burgess, ink and watercolor; Lori Moore, acrylic; Terrie Kremer, fiber arts; Faye Griffiths, yard art; Devon Chapman, oil; Dave Gonzo, metal; Penny Ottley, acrylic; Ed Robinson, oil.
In Ponderay the studio of Tammy Zinke, acrylic, is on the tour, and in Sagle visit Jenny Benoit, painting; Susan Gallo, acrylic; Don Fisher, photography; Connie Scherr, oil; Daris Judd, painting; T Kurtz, soft pastel, Larry Clark, ceramic; Jessie Watt, tie dye; Kim Powers, oil and fabric; Lucy West, acrylic; Mary Gayle Young, jewelry; Lori Salisbury, oil; Bruce Duykers, oil, pastel, watercolor; and Linda Gue, weaving.
"We've put together one of the best ever Artists' Studio Tours this year," POAC president Carol Deaner said. "Getting to see so many artists' at work, and being able to talk to and learn about what inspires them is priceless. And, of course, the tour is free. Plan your trip. I'm going to guess you'll want to see all the studios."
Pend Oreille Arts Council is committed to bringing world class arts and culture to Bonner County through entertaining and educational programs for all ages. For more information about the organization, to find out how you can get involved, or donate to this non-profit go to www.artinsandpoint.org.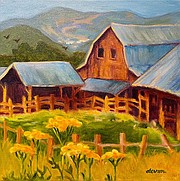 Recent Headlines
---