Man arrested on battery charges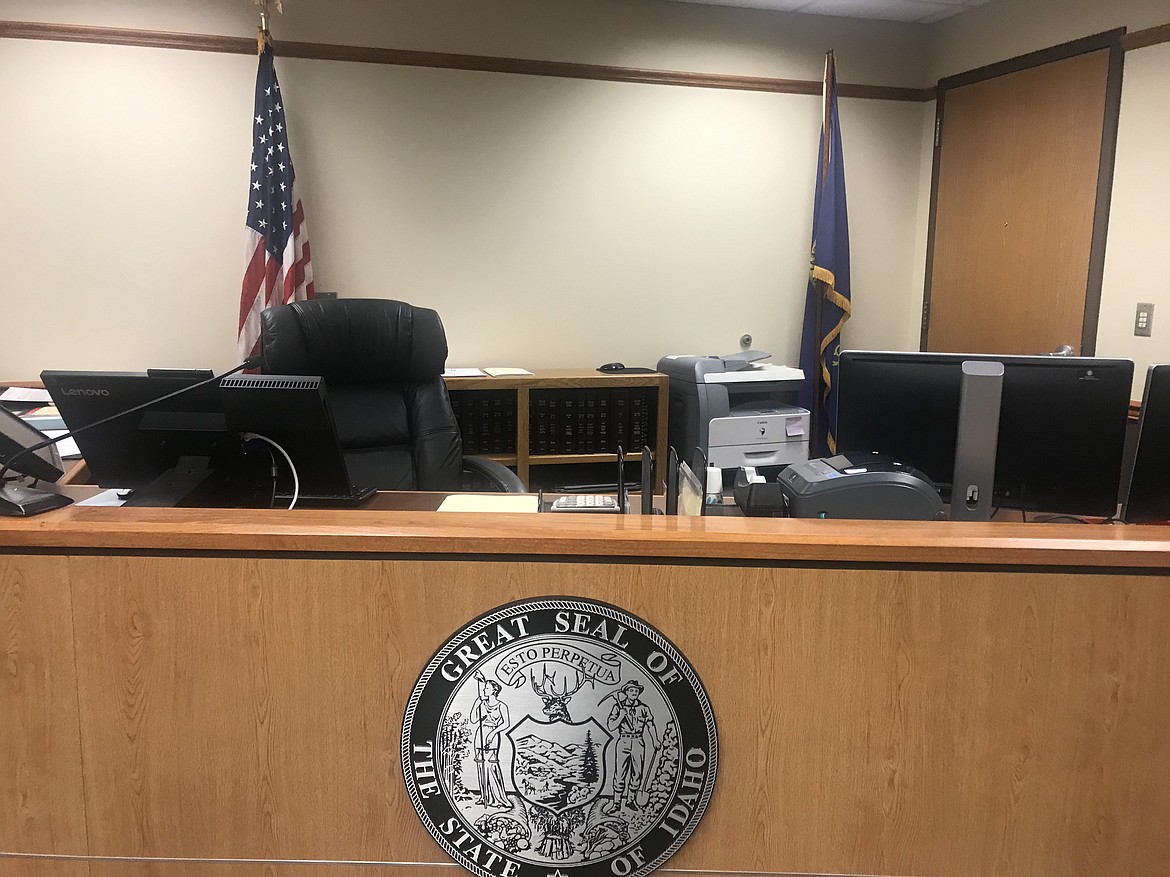 by
LAUREN REICHENBACH
Staff Writer
|
August 29, 2023 1:00 AM
A 30-year-old Bonner County man has been arrested on multiple charges of battery on a law enforcement officer, possession of a controlled substance, and malicious injury to property after fighting with deputies and medical staff outside of an inn.
On Aug. 22, Bonner County deputies received calls from the manager at the Priest River Inn regarding a man who was allegedly yelling at front desk staff and slamming the door to his room. The manager, according to court records, asked the man be trespassed from the property.
Upon arrival, deputies attempted to contact the man in his room, but he allegedly refused to open the door. Court records contend that officers heard the man on the phone with police dispatch, allegedly not believing the deputies outside were real law enforcement officers. Eventually, the man, later identified as Arnold Jones, opened the door for deputies and medics were called to the scene to check on him.
"Upon entering the room, I noted … a large mess inside," a deputy wrote in the probable cause affidavit. "There was trash scattered around the room and several items of the hotel's were visibly broken."
Jones requested a ride to the hospital and was carrying his backpack with him to the ambulance, court records said. Deputies advised medical personnel that the backpack had not been checked for weapons and that it should be moved away from Jones during the drive, according to the probable cause affidavit. When medics attempted to place the backpack in the front seat of the ambulance, Jones allegedly became extremely agitated and began arguing with and threatening medical staff.
"He eventually threw his backpack at the ambulance and continued to threaten medical staff and deputies," a deputy wrote in the probable cause affidavit.
After a few more minutes of arguing, Jones allegedly lunged at a medic, yelling obscenitie. Deputies and medics attempted to restrain Jones, who allegedly continued fighting with them.
"He threw several punches at both me and [another deputy], making physical contact," a deputy wrote in the probable cause affidavit.
During the altercation, Jones also allegedly kicked a medic and attempted to grab a passerby by the throat who had stepped in to help deputies restrain him. Eventually, Jones was restrained and was transported to the Bonner County Jail, where he allegedly continued to fight staff.
Before he began fighting with medics, Jones allegedly gave EMS staff a pill bottle, telling them what medication he was on. However, court records contend that instead of prescription medication, the only substance inside the pill bottle was marijuana. More marijuana was also found inside Jones's hotel room and backpack, as well as multiple paraphernalia items.
Upon inspection, the inn manager estimated the room damage to be well over $1,000.
Jones was booked on two charges of battery on a law enforcement officer, one charge of malicious injury to property, battery, resisting law enforcement, possession of a controlled substance, and possession of paraphernalia.
No bail amount has been set and Jones has a preliminary hearing set for Sept. 9.
Recent Headlines
---