KLT awarded $600K Community Forest grant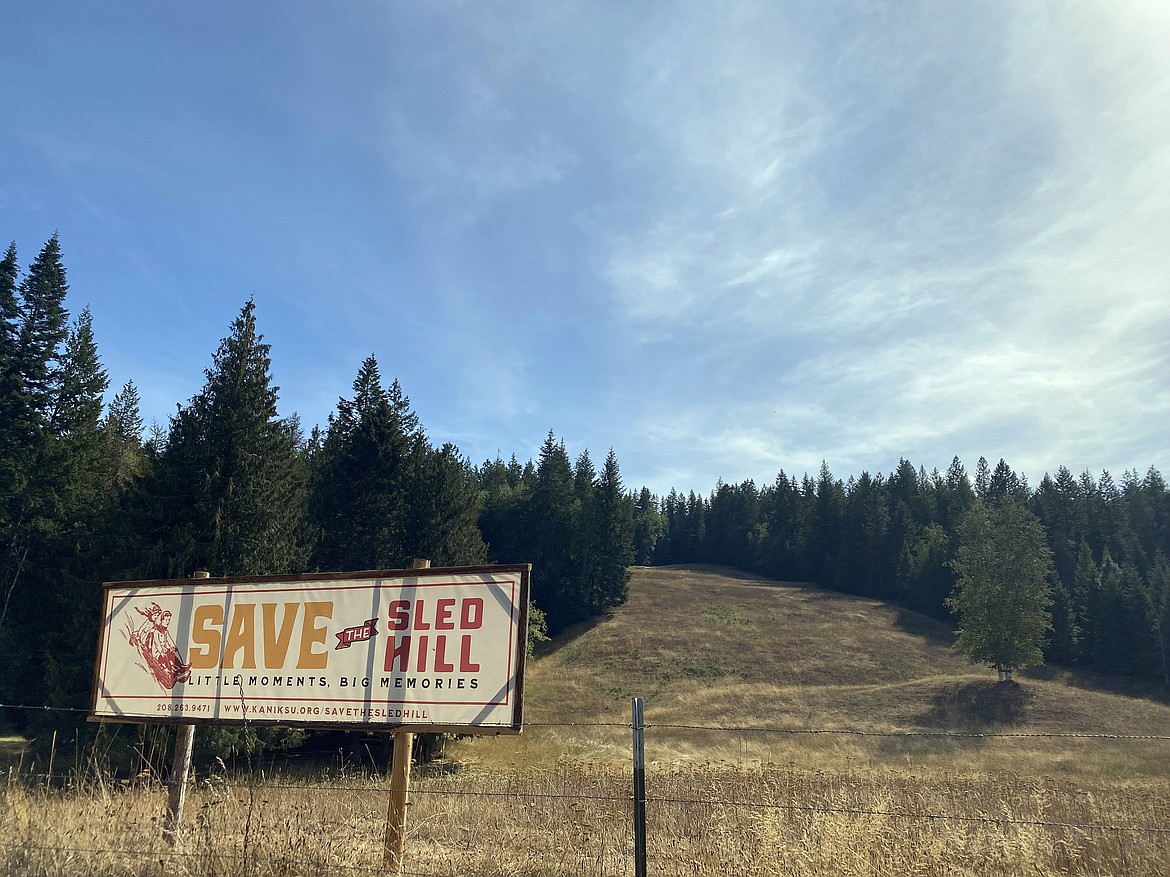 Kaniksu Land Trust recently received a $600,000 Community Forest grant from the U.S. Forest Service to help it buy and establish the Pine Street Sled Hill.
(Photo courtesy KANIKSU LAND TRUST)
by
MARCY TIMBLIN / Contributing Writer
|
August 31, 2023 1:00 AM
SANDPOINT — Kaniksu Land Trust and the United States Forest Service have announced $600,000 in funding through the competitive USFS Community Forest and Open Space Conservation Program has been awarded to KLT for the acquisition and establishment of the property known locally as the Pine Street Sled Hill.
"We have been holding our breath awaiting the selection of the committee and are absolutely elated that this tremendous opportunity helped us to complete the $2.1 million capital campaign," Katie Cox, KLT executive director, said.
The 48-acre parcel lies directly adjacent to Pine Street Woods, a 180-acre community forest purchased by KLT through generous support of the community (including a previous CFP grant) in 2019. Land trust officials said they are looking forward to reopening the historic community sled hill to the public while conserving the land's forest health and wildlife habitat.
"The Sled Hill parcel, with its rocky bluffs, tall timber, ponds, and open meadows, will add significant value to our community forest in terms of both wildlife habitat and opportunities for public enjoyment," Regan Plumb, KLT conservation director, said. "We couldn't be more excited."
Generous friends of Kaniksu Land Trust purchased the parcel in 2022 on behalf of KLT in order to give the community time to raise funds to acquire it. The USFS Community Forest and Open Space Conservation Program provides a unique opportunity for communities to acquire and conserve valuable forest land for direct public benefit, including recreational access, forest-based learning opportunities, economic benefits, and protection of vital wildlife habitat.
"The Forest Service would like to congratulate Kaniksu Land Trust on their successful grant application for the Pine Street Sled Hill Community Forest project," Region 1 Regional Forester Leanne Marten said. "This project will provide many benefits for the community of Sandpoint, and we look forward to working together on this partnership."
With the addition of this parcel, Pine Street Woods will expand to a 228-acre public-access conservation property located minutes from downtown Sandpoint.
Since 2002, Kaniksu Land Trust has worked with landowners to protect more than 4,000 acres in the Kaniksu Region, which is comprised of Boundary and Bonner Counties in Idaho and Sanders County, Montana. Additionally, KLT owns and manages the Pine Street Woods Community Forest and Cabinet View Nature Area.
If you are interested in donating to the Save the Sled Hill Campaign or for more information, please call 208-263-9471 or reach out via email to info@kaniksu.org.
Recent Headlines
---