Details emerge in alleged Sandpoint patricide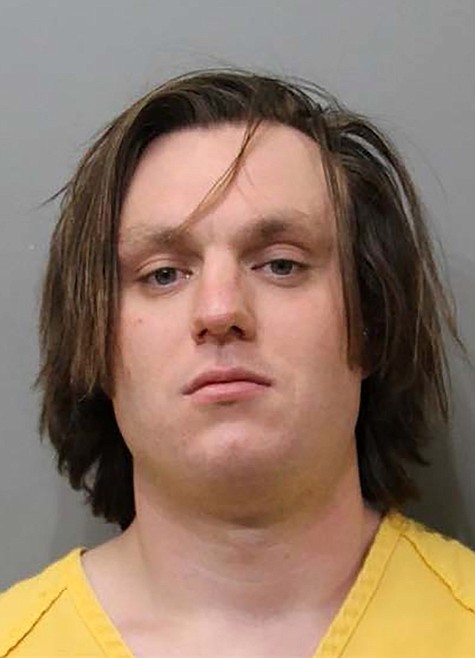 by
KAYE THORNBRUGH
Hagadone News Network
|
February 1, 2023 1:00 AM
A Sandpoint man charged with his father's murder was allegedly attempting to flee the state when police arrested him Sunday in Kootenai County.
More details have emerged about the case involving Evan J. Owens, 26, who is charged with second-degree murder in connection with the death of his father, 80-year-old John Owens.
After Sandpoint Police discovered John Owens dead Sunday in his Sandpoint home, Idaho State Police stopped Evan Owens in Kootenai County for allegedly speeding and indicated "he was trying to leave the state," court documents said.
When police told Evan Owens his father had been found deceased, he allegedly said, "That's not my dad, and I killed him."
Police sought and received a warrant for Evan Owens' arrest. He was booked into the Kootenai County Jail, then transferred to Bonner County where he remains in jail on $5 million bail.
According to court records, John Owens' body was found Sunday "in a pool of blood" when police responded to his home after family members requested a welfare check.
John Owens had reportedly told family members that his son, Evan, had been "in a mood and acting violently toward him" and that he planned to stay in a hotel to avoid further conflict.
It's not the first time Evan Owens was charged with a violent crime involving his father, according to court records.
Evan Owens pleaded guilty in 2019 to misdemeanor assault after he admitted to putting his then 76-year-old father in a chokehold. John Owens told police at the time that his son, who was trained in jiu-jitsu, had choked him almost to unconsciousness, then stolen his keys and wallet.
The elder Owens told police he called out for help as Evan fled the scene on a bicycle after the attack, but received no answer.
He said he heard his son say, condescendingly, "Nobody can hear you."
"A devastating turn of events for a father and son," John Owens wrote in a witness statement in 2019.
Evan Owens received a withheld judgment in the 2019 case and no additional jail time, on the condition that he complete an inpatient substance abuse treatment program.
He appeared Tuesday in 1st District Court in Sandpoint before Judge Lori Meulenberg, who left in place $5 million bail.
A preliminary hearing in the case is scheduled for Feb. 8.
Recent Headlines
---