United Way invests $150K in North Idaho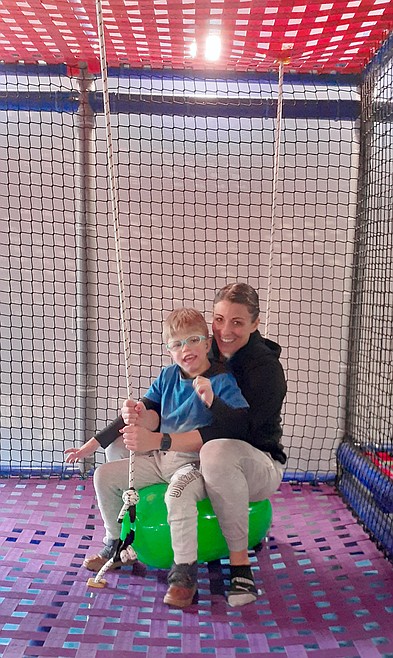 Kelli Bult, owner of UCAN, or Unique Center for Athletes of All Needs, and son, Caleb, play on one of many pieces of equipment available to special needs individuals.
(Photo courtesy MARY BERRYHILL)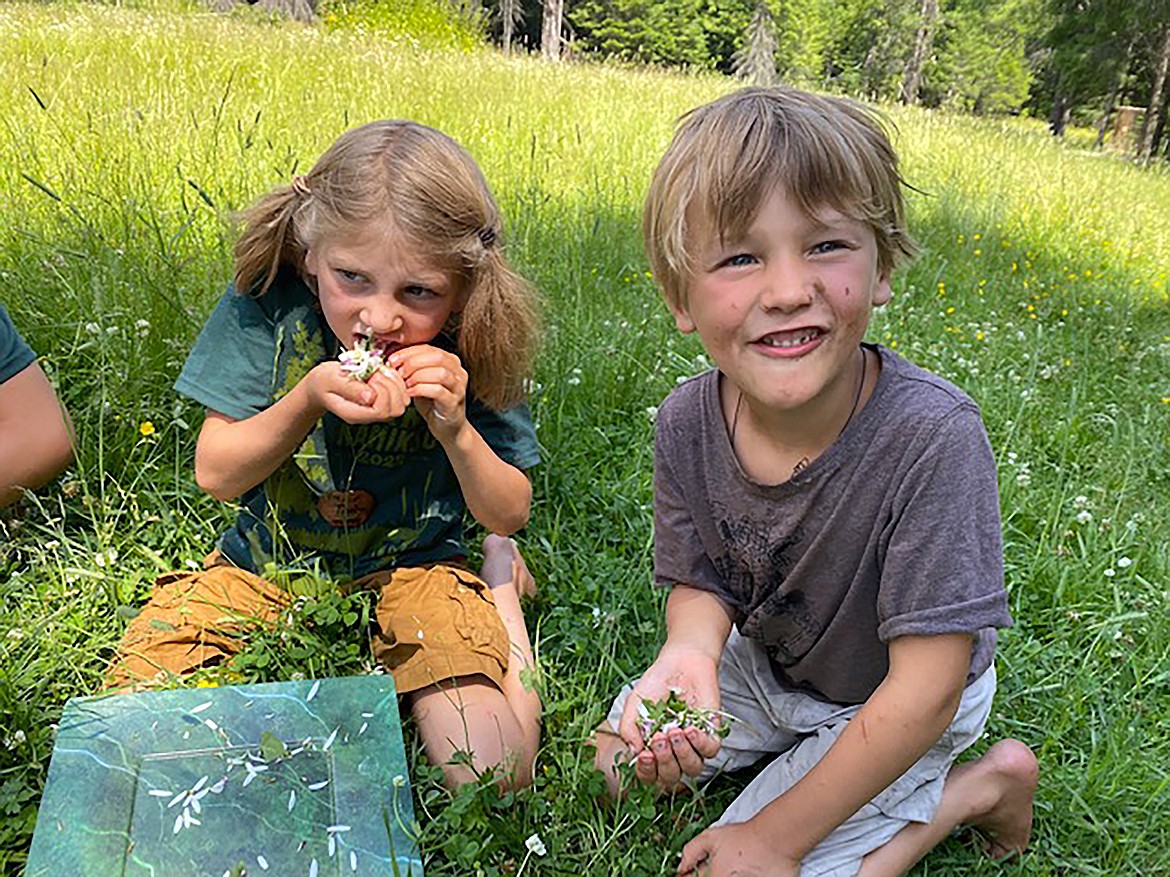 Camp Kaniksu participants enjoy Green Garden dressing on wild greens they harvested at Pine Street Woods.
Previous
Next
by
CAROLINE LOBSINGER & DEVIN WEEKS
Staff Writer
|
February 1, 2023 1:00 AM
From day camps and school programs to infant safety and senior nutrition, the $150,000 United Way of North Idaho has awarded through its Community Care Fund program touches a large swath of society.
"I am really excited for a couple of reasons and really happy with this year," United Way of North Idaho Community Impact Director Keri Cederquist said.
Cederquist said she was impressed with the engagement of local volunteers who served on the Community Impact Council during the grant selection process. Community Care Fund grant applications are reviewed by volunteers, who spend several weeks conducting interviews and site visits and deliberating about where funds should go before reaching a consensus and bringing recommendations to United Way's board of directors.
"We saw so much leadership and careful consideration from these volunteers to ensure the funds are being invested wisely and with those organizations that are meeting all the greatest unmet needs, but also including programs and services that may not otherwise have opportunity for funding," Cederquist said. "One of the things we take pride in with our grant process is our funds can be used for operations and payroll, which are often not paid for through grants."
The Community Care Fund started in 1957, with the vision to maximize impact and achieve long-lasting results in the community. Its funds come from voluntary workplace campaigns, where employees can opt to donate a certain amount each paycheck. More than 60 local companies provide this charitable giving opportunity for their staff members.
Grants are awarded for one year and may be used for operational, administrative, staffing and supply expenses. Recipients are required to submit six-month progress reports and year-end reports on program outcomes.
Award recipients demonstrate to United Way their alignment with its emphasis on education, health and financial stability goals, focus on reaching the ALICE (Asset Limited, Income Constrained, Employed) population and community collaboration.
"What I'm proud of is the transparency and the grassroots community engagement in making these investment decisions," Cederquist said.
Food For Our Children will use its $5,000 grant to help fund its weekend food program, which puts a bag of food into the hands of food-insecure children in Bonner County. All funds received from the grant will be used to buy food.
"This ensures they will not go hungry over the weekend and thus return to school ready to learn on Monday morning," Food For Our Children officials said in their grant application.
Another Bonner County group receiving a grant is the Kaniksu Land Trust, which will use its $6,000 grant for a "place-based learning program. The program brings students and teachers outdoors to learn, make observations and engage with nature.
The Selkirk Conservation Alliance, which received a $6,500 grant, will use the funding to support environmental education projects for low-income and rural public schools in Bonner and Boundary counties.
"We call our outdoor environmental field trips our 'living classroom,'" SCA officials said in their grant application. "With the help of numerous community volunteers and agency professionals our local youth are exposed to many natural resources career paths and study options in the fields of conservation biology, limnology, fisheries biology, hydrology, wildlife biology and so many more."
The Sandpoint Resource Center will use its $10,000 grant to help fund its community resource housing specialist position. The position, which serves both Bonner and Boundary counties, aims to reduce situational and chronic homelessness as well as rental increases that result in homelessness.
"We are working diligently to find new resources and develop an effective process for helping people find housing," SCA officials said.
Sandpoint Area Seniors received $15,000 to implement its "Supporting SASI = Supporting Seniors" program, officials said.
The fundraising project is dedicated to providing meals and opportunities for the community's seniors, officials said.
"By providing support of our critical infrastructure, you will be ensuring that SASI can continue to provide over 2,700 meals per month to our home-bound and ambulatory seniors," center officials said. "[It will] allow our facility to continue operating as a cooling station, and provide the activities that keep our seniors active, engaged and informed."
Unique Center for Athletes of All Needs received a $12,500 grant through the foundation. UCAN, which is dedicated to special needs residents in Bonner and Boundary counties, offers adaptive exercise equipment and more. The equipment allows everything from physical therapy sessions to special needs group fitness classes and more.
"UCAN has indoor adaptive playground equipment, which is important because North Idaho schools and parks lack playground equipment for special needs children," UCAN officials said in their grant application.
Applications for the next Community Care Fund grant cycle will be accepted from July through September.
Grantees and workplace campaign companies will be recognized at United Way's annual awards luncheon on March 22 at The Coeur d'Alene Resort.
United Way is also accepting nominations for Volunteer of the Year and Nonprofit Professional of the Year. A contribution of $250 to each winner's affiliated nonprofit will be made in their name. Past winners include individuals from Safe Passage, Children's Village, St. Vincent de Paul, Charity Reimagined, Heritage Health, AARP Tax-Aide and the Inland Northwest SIDS Foundation.
Info: uwnorthidaho.org/awards or call 208-667-8112 ext. 104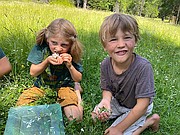 Recent Headlines
---